A warning
I'm posting this because making new cocktails is on my Food List, but this might be the first and only time I ever post something with the explicit direction NOT to make it. Please don't make this cocktail.
It sounded really bizarre, but we figured we might as well try it and see what happened. But it was weird and confusing in my mouth. After both the first and second sips, Brett and I stood in the kitchen at a loss for words. The sweetness of the cognac, the mint, and the sparkling water consistency were just WRONG together, in so many ways.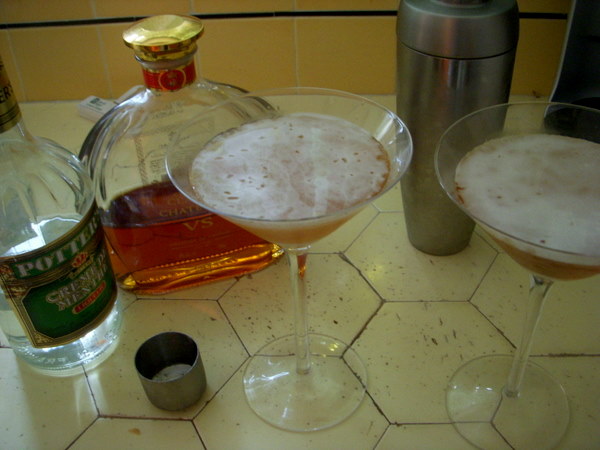 Cognac Stinger

2 oz. cognac
1 oz. creme de menthe
2 splashes sparkling water

– Shake the cognac and creme de menthe in a cocktail shaker with ice. Strain into a cocktail glass and add the sparkling water.
Please don't make me think about this drink any more.