Cranberry liqueur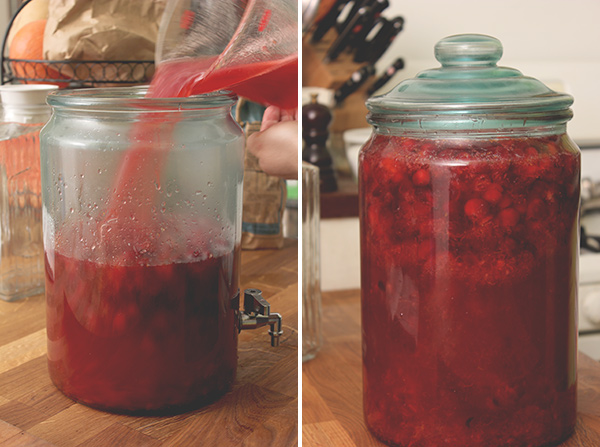 We first made cranberry liqueur back in 2010, as part of the collection of holiday treats we make and give out each year. This has been a pretty popular post over the years, but the photographs and recipe deserved a little sprucing up – so here it is, in better form.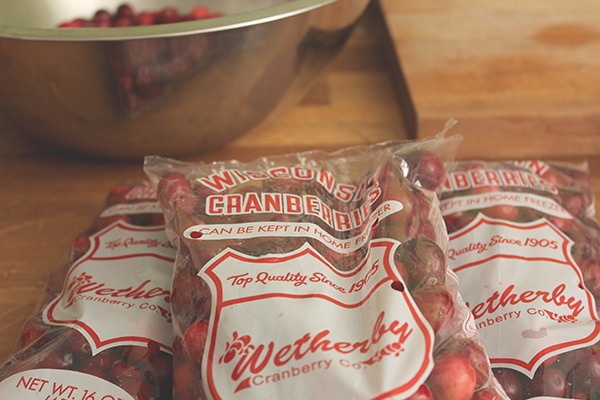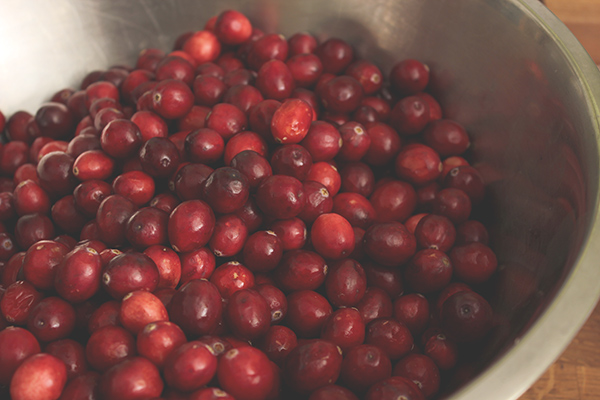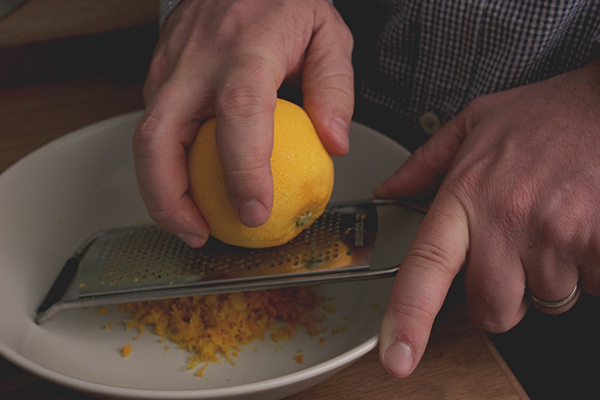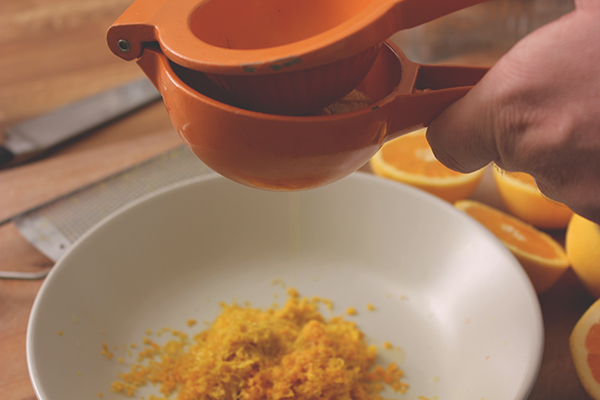 It's a fairly straight-forward recipe, and absolutely perfect for both adding holiday flair to your drink offerings or for giving as gifts. The cranberry and orange combination (a classic one) shines through, and it's a festive and versatile addition to both basic and complex drinks. It's lovely mixed plain with sparkling water, luxurious in sparkling wine, and a great starting point for more complex cocktails (cranberry-rosemary Manhattan, anyone?). And if you like a cosmo – a good cosmo, with strong cranberry, orange, and lime flavors – this liqueur will be a perfect addition.
Cranberry liqueur with orange

Makes approximately 1 1/2 quarts of liqueur, after straining (note the pictures show a triple batch of the following recipe)

2 c. water
3 c. granulated sugar
1 lb. (approximately 4-5 c.) fresh cranberries
Zest of two oranges
Juice of two oranges (in a pinch, use 1/2 cup orange juice)
4 cups (1 quart) vodka or basic grain alcohol

– Make sugar syrup Combine sugar and water in a pot that will hold all ingredients. Bring to a boil, stirring occasionally. Simmer for at least three minutes or until all of the sugar has dissolved and the syrup is clear.

– Add fruit Add the cranberries, orange zest, and orange juice. Cook for another 5 minutes or so, stirring occasionally. You'll likely hear some of the cranberries start to pop.

– Break down the cranberries (two options) You have two options for breaking apart the whole cranberries. You can either let the mixture cool for 5-10 minutes, then process in a blender or food processor (make sure it's not enough liquid to overflow the center opening), or while the mixture is on the heat you can use a wooden spoon, potato masher, or similar tool to break up the berries by hand.

– Add vodka Add the vodka to the mixture, pouring everything back into the pot if necessary. If you'll be storing the mixture in a container big enough to hold it all, you can combine it there.

– Store Pour the entire mixture into a large jug, beverage container, bucket, or other container that can be covered. Store in a dark, cool spot for at least two weeks, stirring or shaking every few days (if you remember – if you don't, that's okay too).

– Strain and pour into bottles Strain the mixture through as fine a sieve as you've got (a basic mesh sieve should be fine), and pour into whatever bottles you want to use for storing or giving as gifts. The fineness of the sieve will determine how much berry residue and seeds are left in your liqueur. Feel free to keep the leftover berries. They'll be sweet and boozy, and perfect to use on ice cream or in sparkling wine. The bottles do not need to be processed like in preserving or homebrewing – just well-covered, like in a jar, tupperware, or swing-top bottle.

Storing: In a sealed container at room temperature, finished cranberry liqueur will keep indefinitely, but is best within 1 year.