Easy cornmeal Parmesan crackers
I love those moments when I realize that something I had previously stashed away in the "too difficult" or "too complex" box should really have always been stored somewhere else, somewhere far more accessible. And not for lack of experience or training, but just because I had completely misconceived it as something more difficult or complex than it actually is. I've been trying to put quite a few of those on my Food Lists, and crackers is now another.  For some reason I thought crackers would complicated, with complex equations of ingredients and technique to get just the right crunch, just the right flavor. I'm sure there are some complicated crackers out there, and certainly there are many varieties, but I can tell you right now that I've found a pretty awesomely simple basic cracker.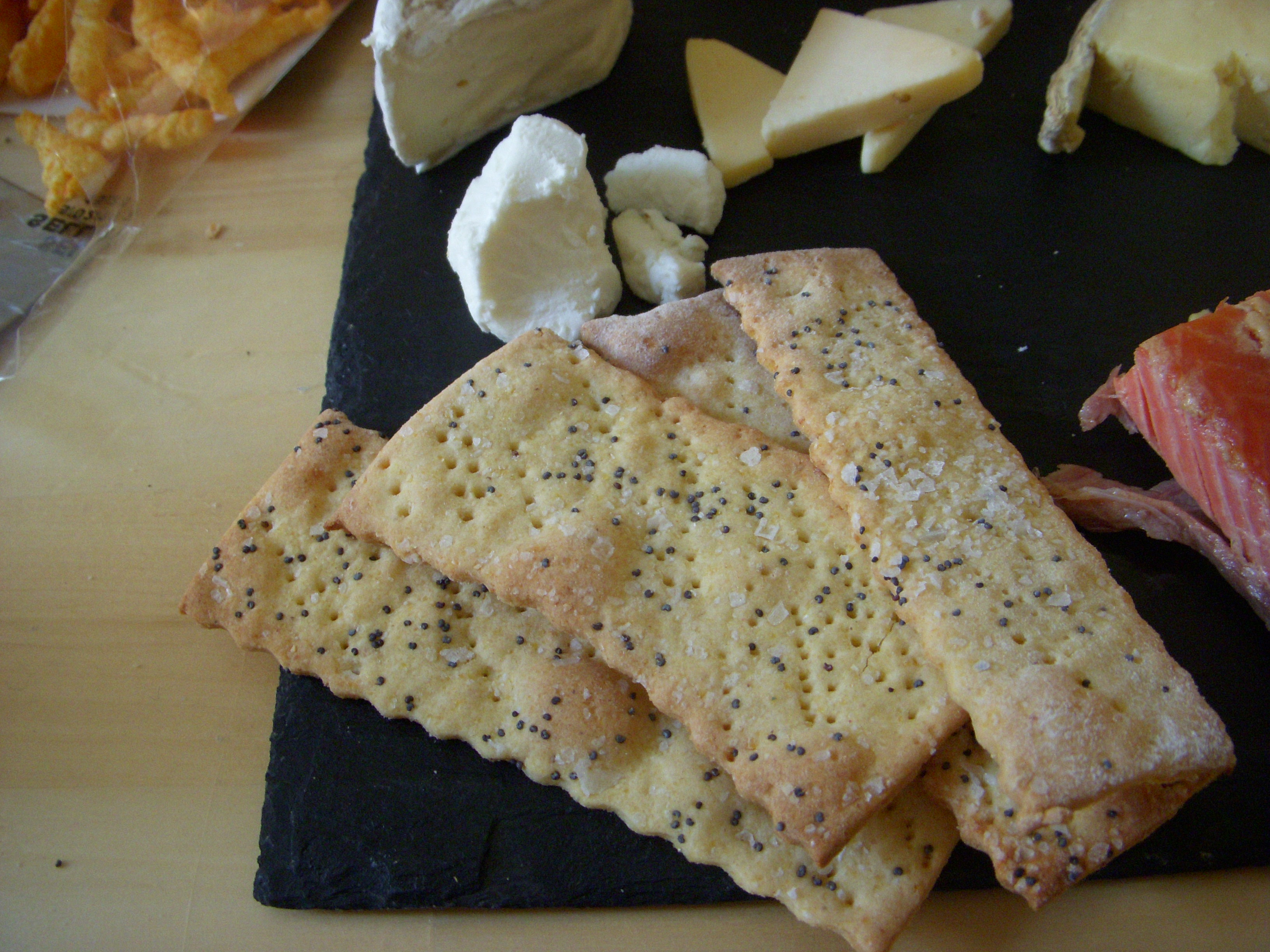 The cheese in the dough here makes for a pretty tasty basic cracker, mild enough to pair with cheeses or dips but also with enough flavor to eat on their own (or with the homemade ricotta I just finished … more on that later).  The toppings are incredibly flexible, though the salt is pretty important. Next time I'll do something with rosemary and pepper, I think.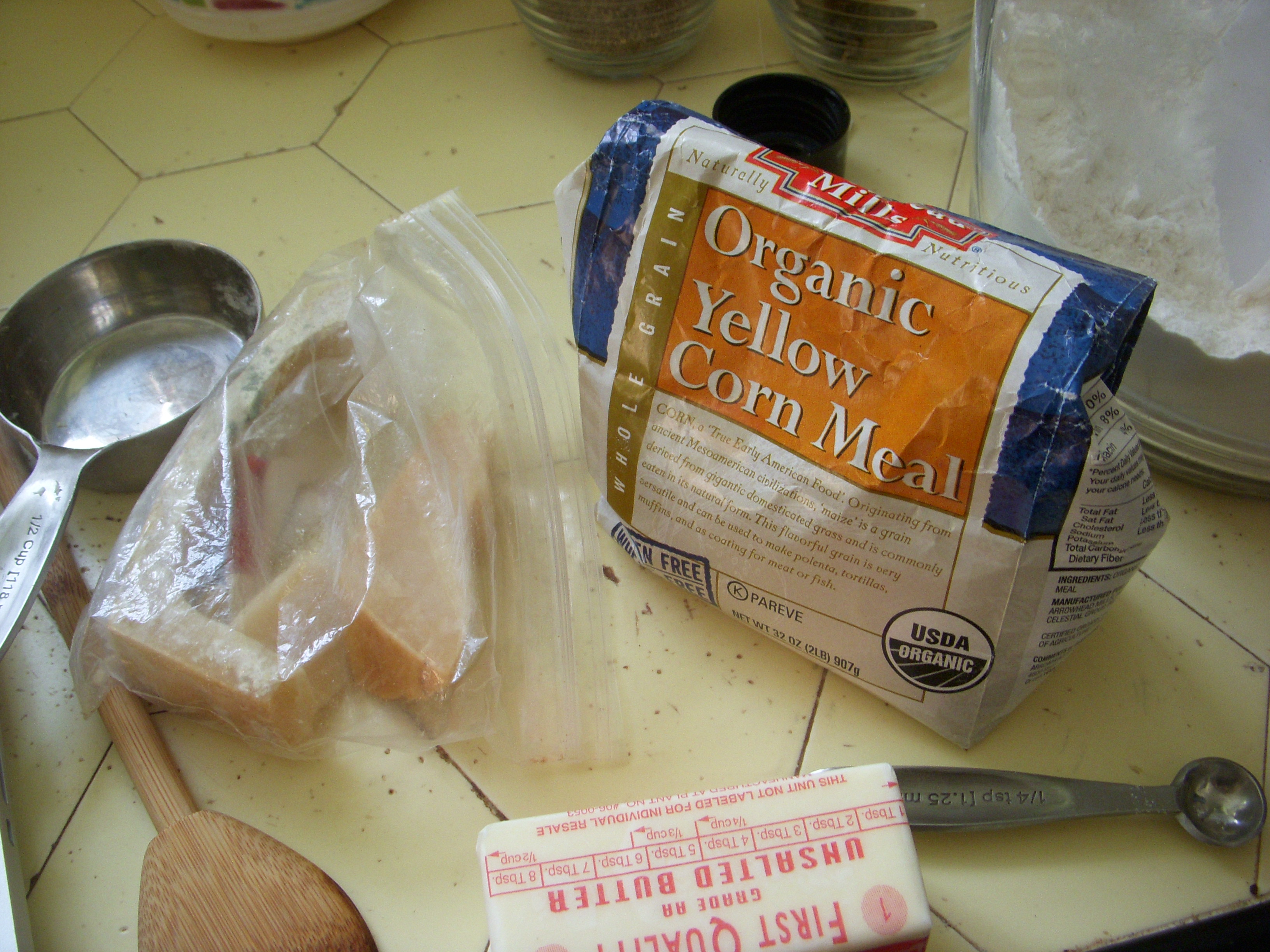 The important thing to note with this recipe is to get the dough fairly thin – once a recipe starts talking about 1/4″ to 1/8″ it gets difficult for me to tell where I am, but I probably could have gone on the thinner side. A hearty cracker is important for certain things, but I generally like mine a little thinner and crispier than stronger and crunchier.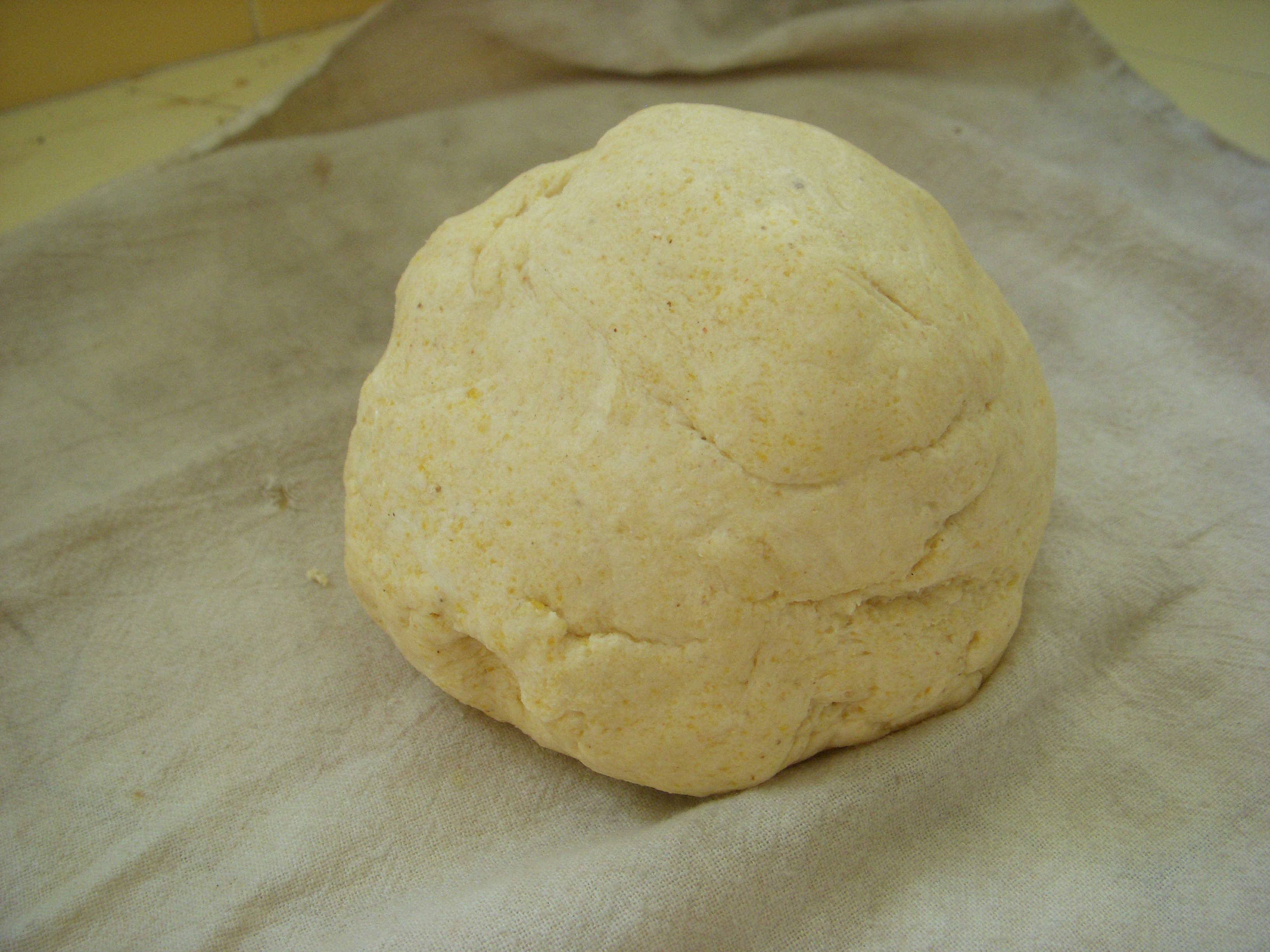 If you've never made crackers before, definitely give this one a try. Not only are they easy and tasty, but also very pretty-looking in a rustic way that is perfect for a cheese plate, and also fairly impressive if you've got friends joining you for dinner or a party. I've got a few more types of crackers I'd like to try before the year is up (see: flaky, Ritz-like crackers; crispy cheesy snacking crackers; something with spelt flour), and I'll post them here when I come across some good ones.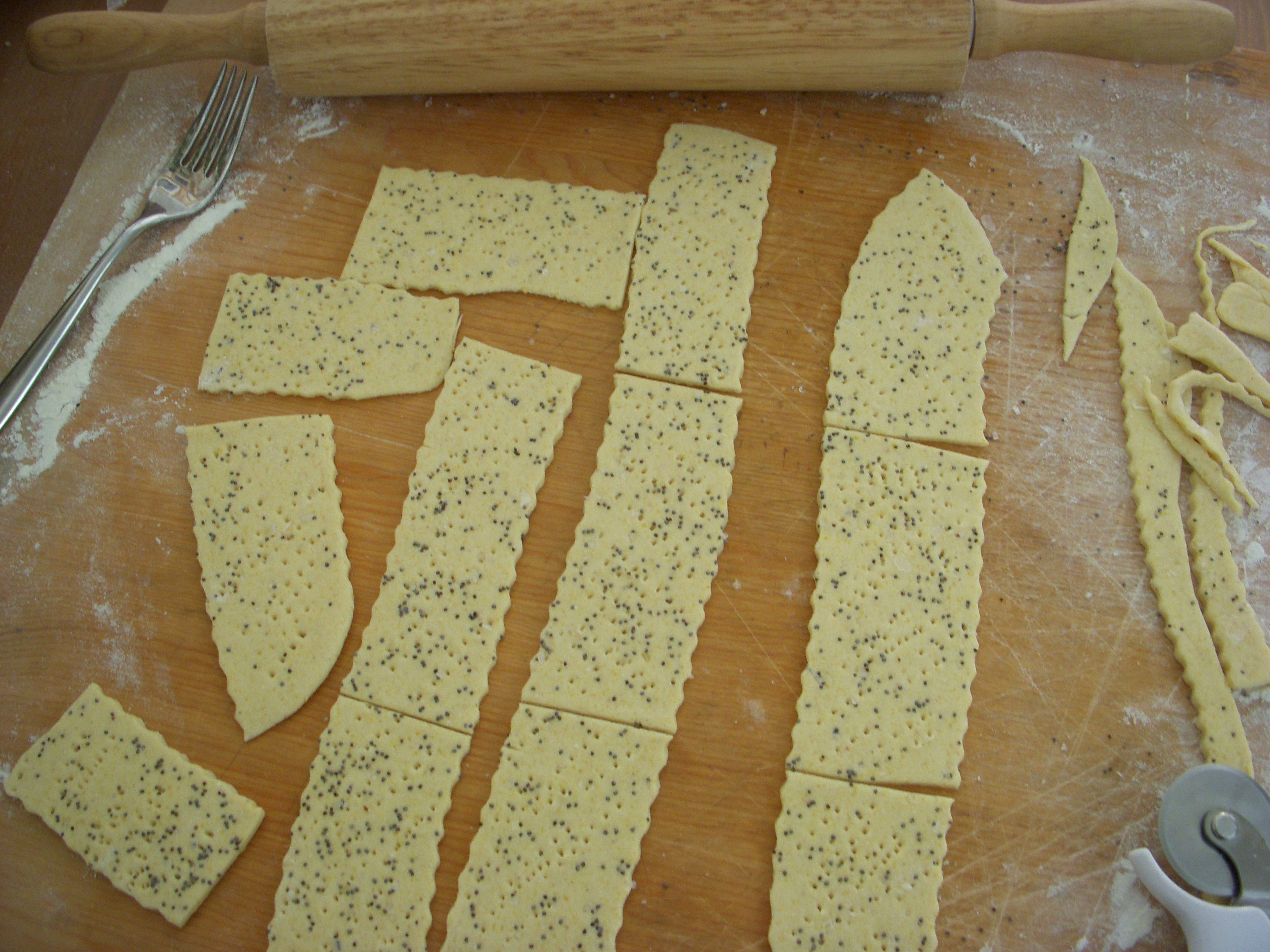 Easy cornmeal parmesan crackers
Adapted slightly from TheKitchn

1 cup flour (plus more for dusting)
1 cup cornmeal
1/2 cup grated Parmesan cheese
3 Tbsp. softened butter
3/4 tsp. salt
Toppings: 2 Tbsp. of herbs, seeds, or other flavorings.
Salt for topping – preferably fleur de sel, Maldon, or other flaky salts, though anything is fine

– Process the flour, cornmeal, cheese, butter, and salt along with 3/4 cup cool water in a food processor and process until the mixture forms a ball, which should happen within 2 minutes. Remove dough from the processor, cover with a towel or plastic wrap, and let rest for 30 minutes-2 hours.

– Preheat oven to 400. If you have a pizza stone, place it in the oven while it heats. If not, you can use a baking sheet (but don't preheat that).

– Divide the dough into two portions, and roll out very thinly on a lightly floured work surface. Add flour as needed if the dough sticks to the surface or the rolling pin. Flipping it while rolling will help you know if it's starting to stick to the surface.

– Stop rolling at about 1/8″ thick. Sprinkle the dough with your toppings, including the flaky salt, and roll again 2-3 times to embed the toppings into the dough.

– Cut the crackers into the desired size and shape – I used the wavy edge of my pastry cutter to get zig-zag edges on the long sides, but you can easily just use a knife.

– Poke the pieces of dough in several places with the tines of a fork.

– Lay your pieces carefully on the pizza stone or baking sheet and bake until the crackers brown on the edges and start to crisp (11-13 minutes on a pizza stone; 15-18 on a baking sheet). The crackers will crisp more as they cool, but any that might be a bit thicker you want to make sure are fairly well crisped (without being burnt). You may want to take some crackers in the batch out of the oven before others are done.

– Let the crackers cool and store in an airtight container. Eat then within 2 weeks, preferably, though that's not super important.