15 Go-To Cocktails: Gin or vodka Tonic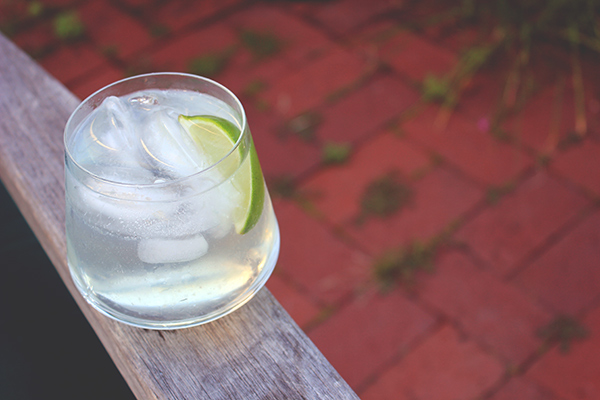 It feels a little funny to put a cocktail recipe so simple on the site, but in building a list of go-to cocktails there's no way I could skip a gin or vodka and tonic.
So to redeem myself, let's actually break it down a bit. There is definitely, definitely such a thing as a bad gin/vodka tonic out there, believe it or not, so I'll help you out a bit. Here's what you need for a good gin or vodka and tonic:
1) Good mid-range gin or vodka You probably have a favorite of both or either – whatever you like to use in cocktails that doesn't break the bank. Tonic has a pretty strong flavor, so it's kind of a waste to use something more expensive with a lot of subtlety or complexity. I've experimented some with flavored vodkas – the good, high-quality kind infused with real fruits and peels and botanicals – and have really liked a lot of those in vodka tonics. This kind of contradicts my "mid-range" comment from before, but I really love using Hangar One kaffir lime and/or buddha's hand citron flavored vodkas in vodka tonic. We've purchased and very slowly consumed a few bottles of Hangar One over the past few years, and while we've bought ours directly from the distillery we've seen it at plenty of stores and bars across the country.  Just last night I made a vodka tonic with bison grass vodka, which has a really unique sort of vanilla-coconut tone to it, and that was really fantastic.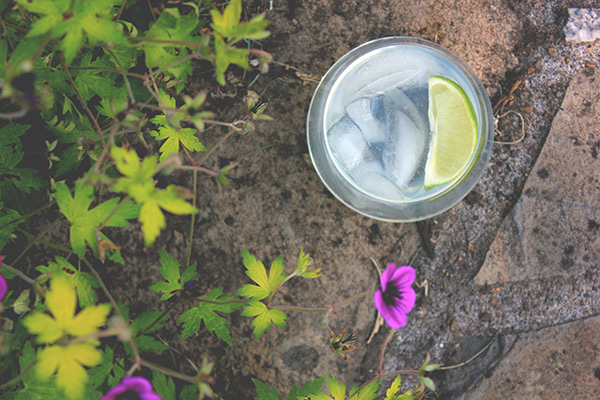 2) Tonic Oh, you might think this is straight-forward, but then there wouldn't be a paragraph beneath this sentence. But I'll spare you all the gritty details with a paraphrase. Main issues: high fructose corn syrup, quantity, price, level of sweetness. Option 1 is conventional tonic water, which is made with HFCS, is super-sweet, and usually comes in big bottles that go flat before we finish them. Option 2 is fancy tonic water which is delicious, has no scary sweeteners, and comes in smaller bottles, but is so ridiculously expensive I can't even bring myself to see it as an option. Option 3 is more natural soda brands, like Hansen's, which use cane sugar and aren't so expensive and come in cans. That's a win. Option 4 is tonic syrups, whether homemade or store-bought (e.g. Soda Stream syrups) which you mix with sparkling water, which makes it also a definite win. I haven't made the homemade stuff yet, but I've had other people's and it was fantastic so I am planning on this as a future DIY project.
3) Lime Fresh lime juice is definitely preferred. Rose's lime juice, no thank you. Bottled lime juice will do in a pinch, I suppose. But really I just want wedges of fresh lime that I can squeeze in willy-nilly.
Gin or vodka and Tonic

Makes 1

1-2 shots of vodka or gin
4-6 oz. tonic water
A few squeezes of lime (or more, if you like)

– Combine ingredients in a short cocktail glass half full of ice.