Pearl couscous Greek salad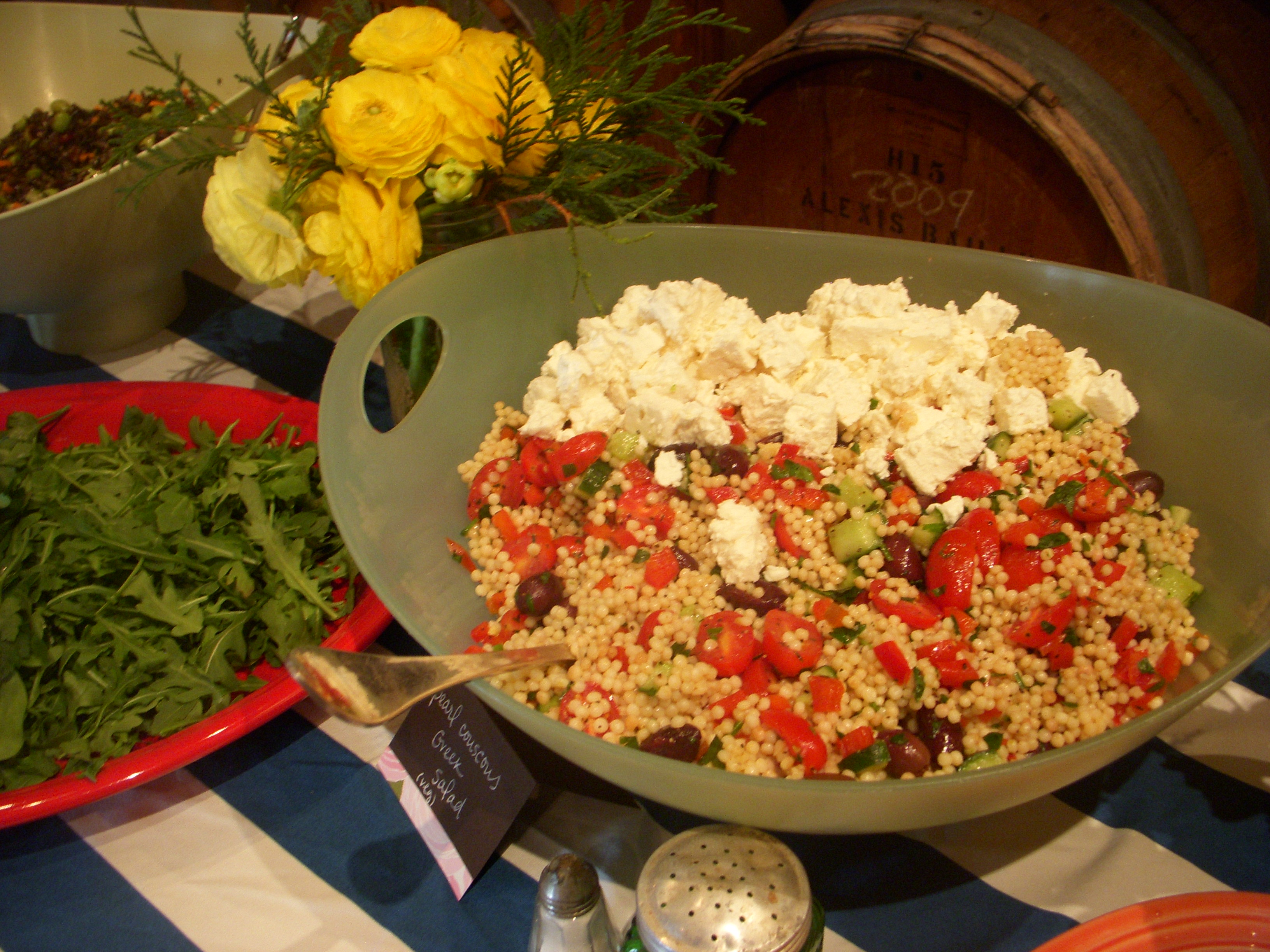 (This recipe is part of a post on a shower I threw – you can see more about it here.)
I am a big fan of big couscous (you might know it as the much more sophisticated-sounding "Israeli coucous" or "pearl couscous"). I am also a big fan of Greek salad. One of the awesome things about tinkering around in the kitchen is: sometimes you can take two (or more) things you like and combine them to make something even better.
Pearl couscous Greek salad
Makes 6-8 servings, depending on whether it's served as a main or side dish 

1 1/2 cup dried pearl couscous
1 cup cherry, grape, or other small tomatoes, halved
1 cup kalamata oilves, pitted
1-2 cups diced cucumber
1 medium to large red bell pepper, diced
2 cups firm feta, cubed
1/2 cup flat leaf parsley, coarsely chopped
1 medium lemon
1/2 cup olive oil
Salt and pepper
– Prepare the couscous – cook according to directions on the packaging, or: sautee in a large pot with a tablespoon or two of olive oil until slighty golden, then add two cups of water (or other cooking liquid, such as stock) and bring to a boil. Reduce heat to a simmer, cover, and cook for 8-10 minutes until the couscous is tender and the liquid is absorbed.
– Toss all ingredients (including the couscous) together in a large bowl, adding the juice of the lemon, oil, and salt and pepper to taste. If you're not serving the salad right away, add the feta just before serving so it doesn't soften into the salad. I served it here somewhat on the side, so people could add as much feta as they wanted.