White bean hummus crostini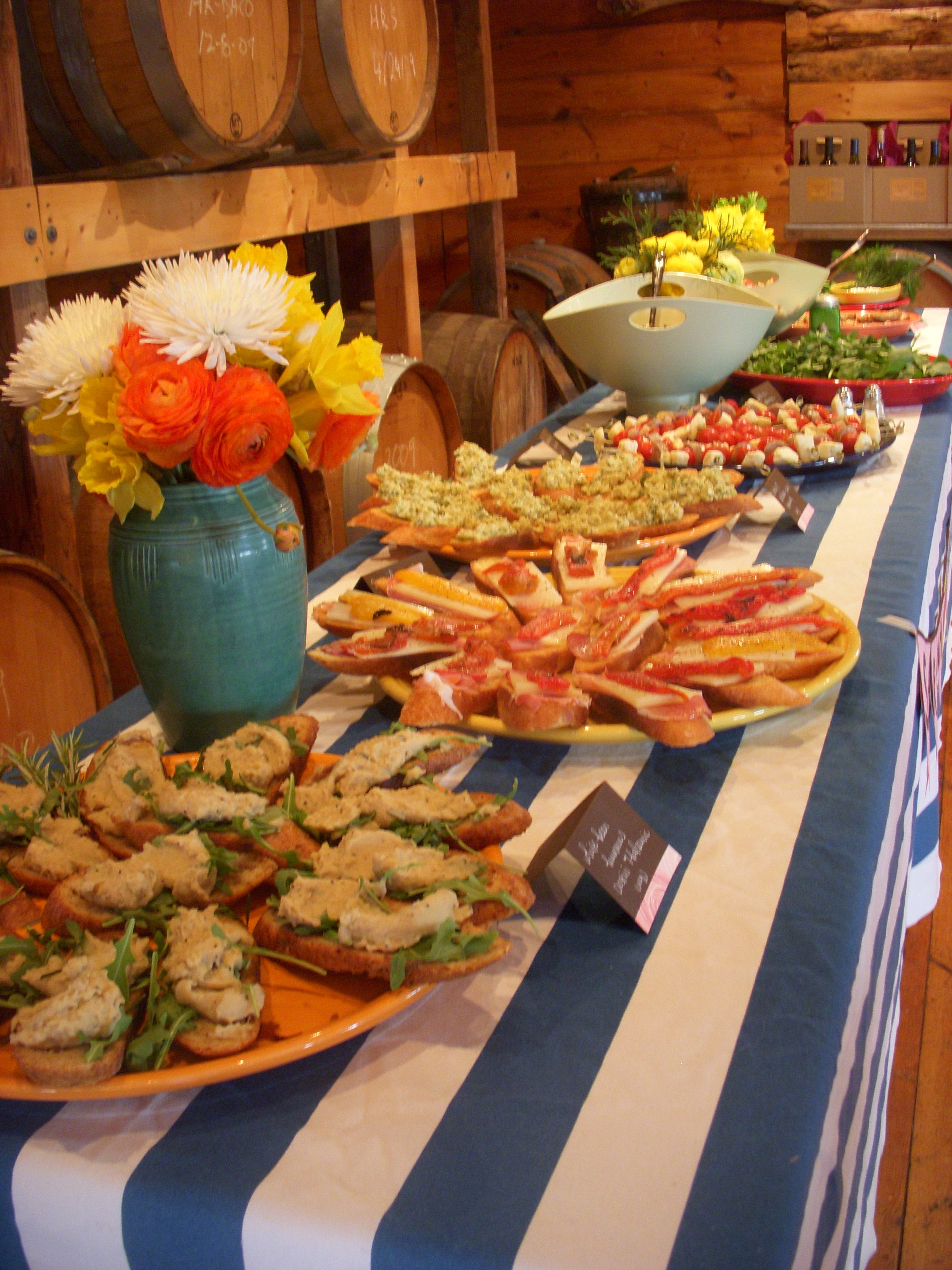 (This recipe is part of a post on a shower I threw – you can see more about it here.)
We first had something very similar to this recipe at an engagement party for our friends Jane and Steve. There it was, an unassuming little crostini topped with hummus. An option that I completely overlooked at first, instead making a bee-line for the cheese plate, scallion pancakes, and mac-and-cheese "cupcakes" (Jane throws a pretty good party, it should be said).  But I'm certainly glad Brett encouraged me to try one after he did, because it was an awesome combination of creamy, earthy white bean "hummus," a bit of peppery arugula, and a hidden layer of tangy balsamic vinegar soaking into the bread.  Surprisingly simple yet hearty and satisfying, it was the first thing I put on the menu for the party, and was sad to find I ended up with almost none of the bean spread to take back with me afterward.
White bean hummus crostini

1/2-inch thick slices of baguette or other crusty bread
1 15-ounce can cannelloni beans, rinsed and drained
1/4 cup olive oil
1 garlic clove, minced
1/2 tsp. salt
1 tsp. minced fresh rosemary (optional)
Black pepper
1/2 cup arugula leaves
Balsamic vinegar for drizzling

– Toast the slices of bread, brushing beforehand with olive oil if desired. You could also rub the toasted slices with the cut side of a clove of garlic, if you'd like.

– Combine the beans, oil, minced garlic, salt, rosemary, and pepper in a food processor, blender, or mortar and pestle and mash together until well combined. The mixture should be the texture of slightly chunky hummus.

– Assemble the crostini – drizzle vinegar over each piece of bread, place a few arugula leaves down and spread the bean mixture on top in a generous layer. It can be a little difficult to put the spread on top of the leaves, but I mastered more of a "large dollop" technique that seemed to work better.

– If desired, you could sprinkle the top with more oil, rosemary, salt, pepper, etc.