Awesome vegan chocolate peanut butter cookies
by Bowen Appétit on April 26, 2011
I have something exciting to tell you.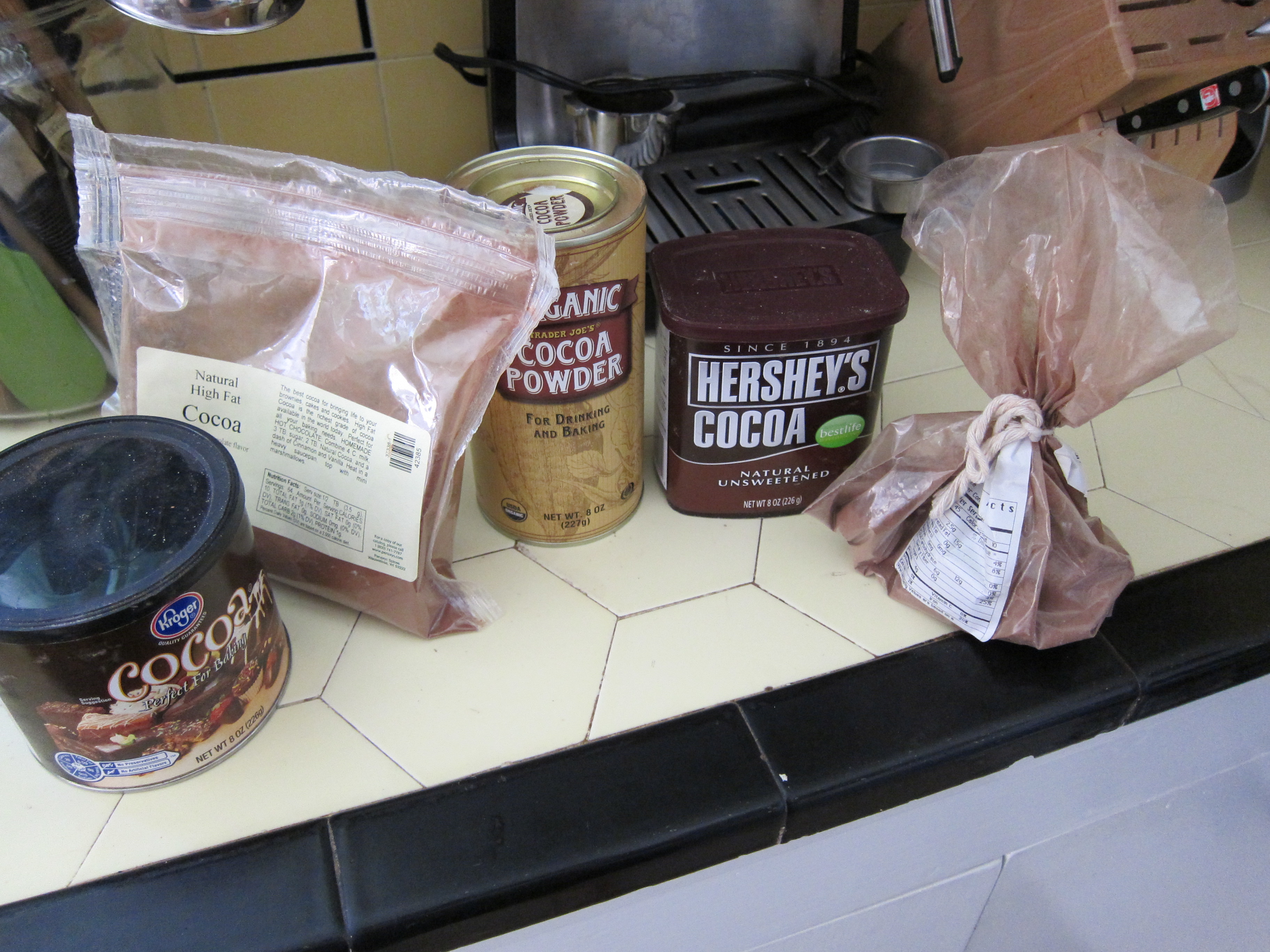 No, it's not that I have five different open containers of cocoa powder in my pantry.  (And I wonder why I never have any room in there.) But it does have to do with the photo.
Any takers?
Okay, I'll tell you.
New camera! I have a new camera! A camera that finally does things, including: focus on objects, and upload photos onto the computer without restarting 10 times.  That photo above may not look so monumental, but it's the first one I took with a camera that can do things, and after I took it I did a little dance.
But onward, to the cocoa powder.  I made vegan cookies, and they are awesome. You should make some too.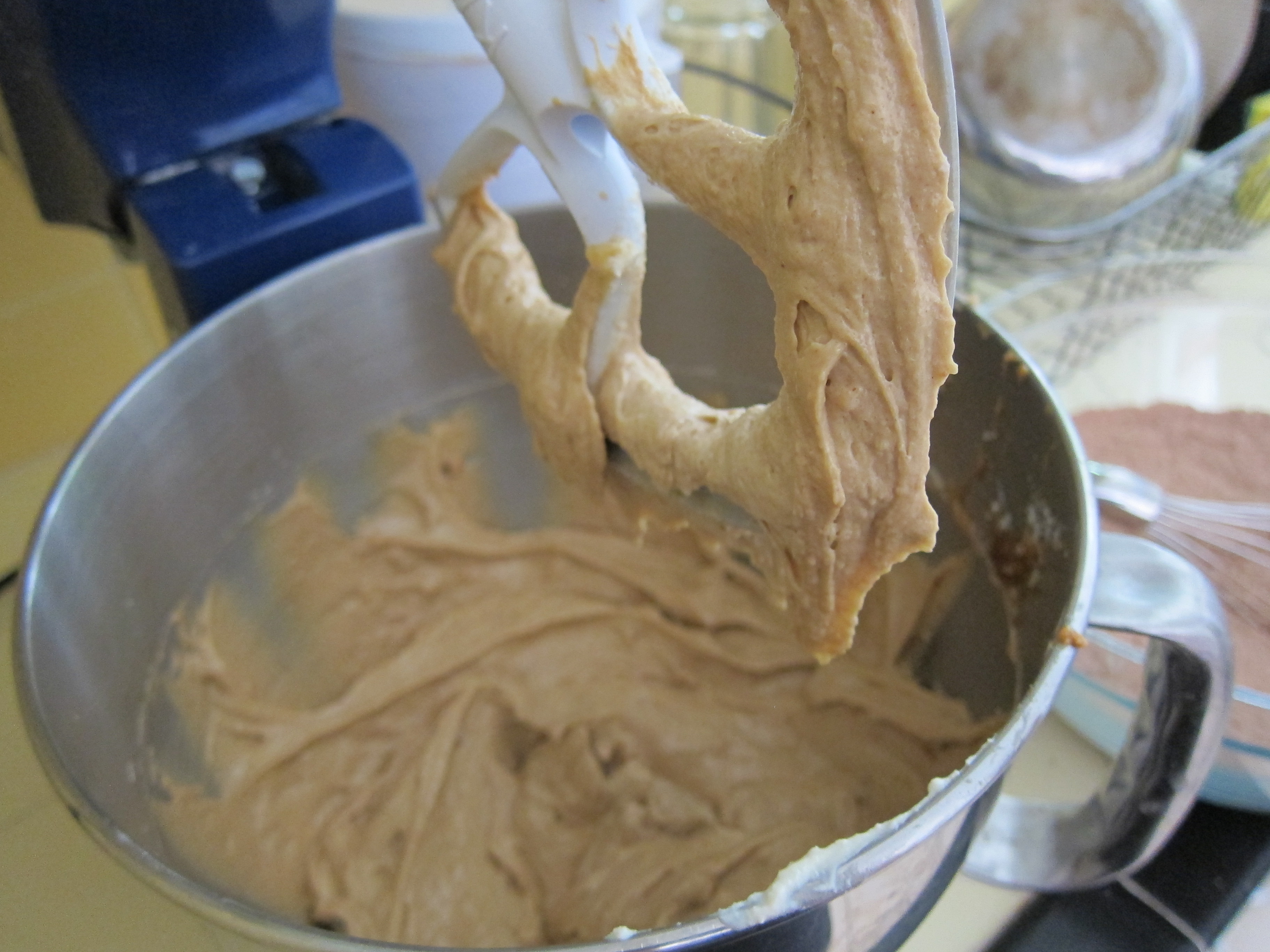 I needed something quick, easy, vegan, and tasty to bring to my class tomorrow night, and easily found a recipe on the internet (amazing, that internet) that would suffice. (That mixture above, by the way? One of the most amazing things I've ever tasted. Brown sugar, vegan margarine, peanut butter, vanilla, and tofu [yes, tofu].)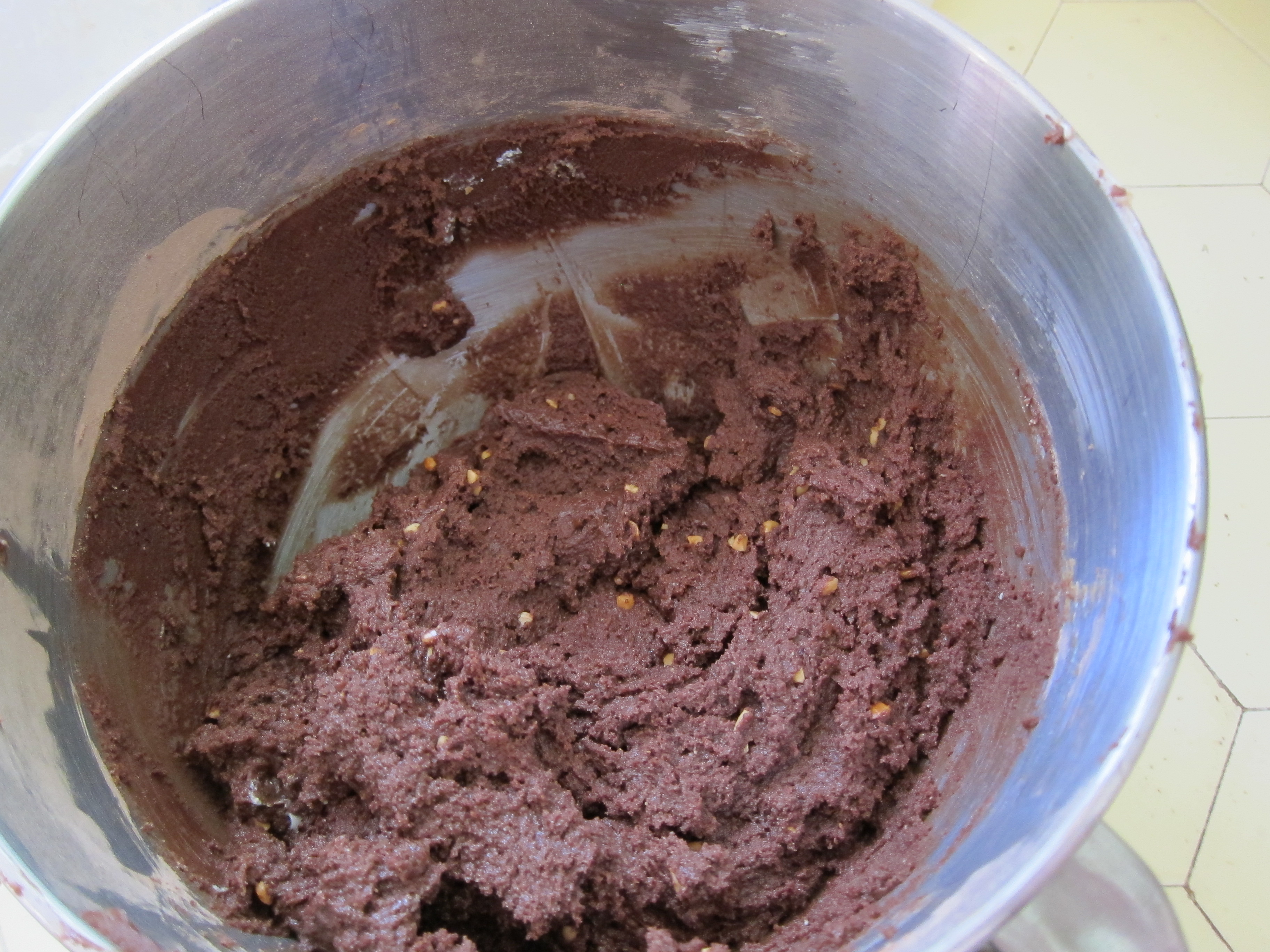 It's kind of hard to go wrong with chocolate and peanut butter, but this one is particularly good – an incredibly moist, chewy, crackly, and satisfyingly rich little cookie. Just don't tell those who might shudder at the idea (you know who they are) that there's tofu in these delicious little friends.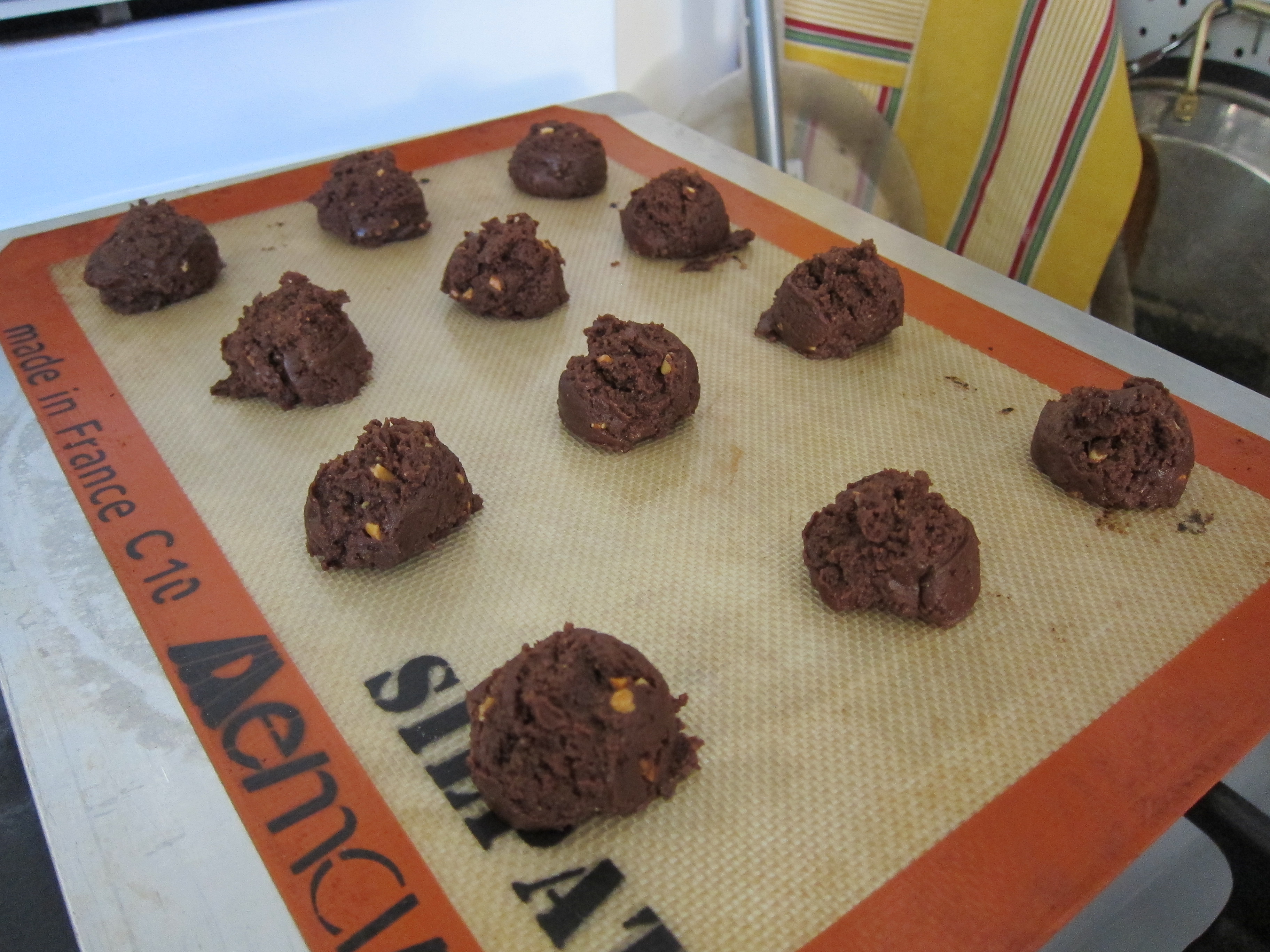 Vegan chocolate peanut butter cookies
Adapted slightly from Joy the Baker

Makes ~20 cookies, unless you double it like me (because I'm awesome)

1/2 cup vegan margarine (I like Earth Balance)
1 cup brown sugar, lightly packed
1/4 cup tofu – I used firm, processed in the food processor for a few seconds. Silken or soft tofu would probably be best.
1/2 cup peanut butter (I obviously used chunky, hence the peanut chunks visible in the cookies above)
1 tsp. vanilla
1 cup flour
1/2 cup cocoa powder
3/4 tsp. baking soda
1/2 tsp. salt

– Preheat oven to 350F. Line baking sheets with parchment, foil, or silicone liners, or grease lightly.

– In a large bowl, combine the margarine, sugar, and tofu until well blended. I used the stand mixer, but you could do this by hand or use an electric mixer. If you haven't pureed the tofu ahead of time, make sure to focus on mixing it in so there are no large chunks left.

– Add peanut butter and vanilla and mix well. Try not to eat everything in the bowl, at this point.

– In a separate medium bowl, whisk together the dry ingredients (flour, cocoa, baking soda, salt). Add these to the wet ingredients and mix together. The dough will become fairly heavy at this point, but that's okay.

– Place dough on cookie sheet in 1 to 1 1/2 Tbsp. mounds (I used a 1 1/2 Tbsp. ice cream scoop). Cookies will spread about 25%, but no more than that, so they can be fairly close together (more so than in the photo above; you can see how they flattened a bit but didn't really spread much).

– Bake for 12-15 minutes, until the edges are fairly set and the top isn't too soft. Let sit on the baking sheet for 3-5 minutes before transferring to a wire rack to cool. When you transfer them, they should stay together fairly well. If they start to fall apart, return to the oven to bake for another 1-3 minutes.

– Since these cookies are fairly soft, let sit for a few minutes before eating, or you'll likely burn the inside of your mouth like nobody's business.