15 go-to cocktails: Kir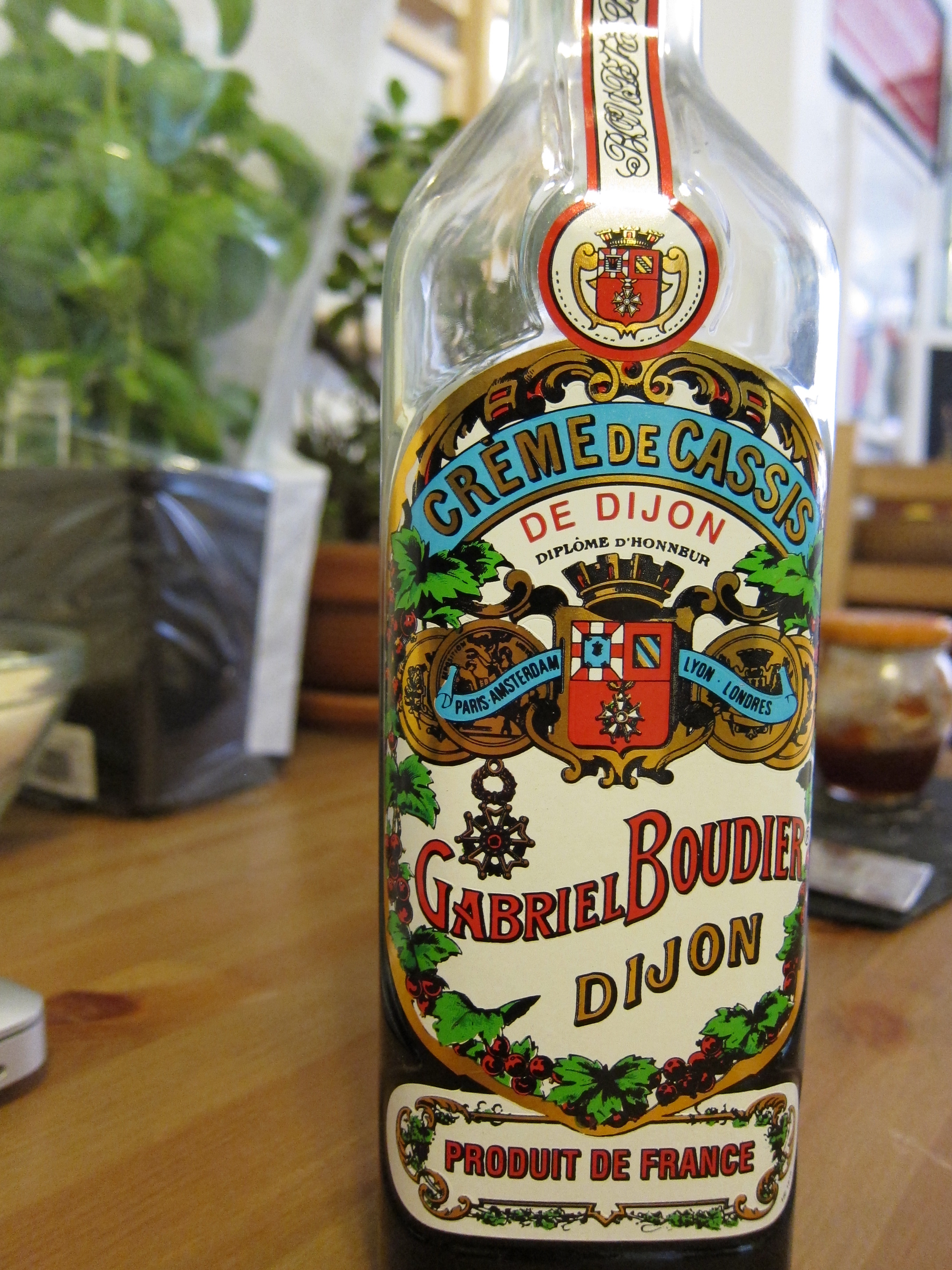 I would like to live in Paris. Even here. I mean – actually living in the physical location of Paris would be nice, certainly; but I mean more that I would like to live like I'd live in Paris. Or least how Paris seemed to me, when we were there last spring.  Afternoon cafe visits, walking anywhere almost no matter the distance, leisurely lunches with wine, a break from the rest of life on Sundays when everything in closed and things move more slowly.  We came back thinking we'd try to incorporate this lifestyle into our little Claremont life; how hard could that be? We have cafes with tables outside, we have wine bars with nibbles for after-work relaxation, we have parks and botanic gardens for walking … but in reality, the only thing we've kept up with is beer or wine at lunch on the weekends (big surprise).
There is one thing that we brought back with us, though, that makes me feel like a little bit of Paris is here with me. Our first afternoon there, our lovely hostess offered us a kir – black currant liqueur and white wine – a light, refreshing cocktail perfectly suited for that late afternoon period when dinner is still hours away but you're done with most of your activity for the day and are looking to sit back and relax.
Okay, that's not how most of our days go – but regardless, quickly pouring a kir into a wine glass makes it feel like we have nothing more to worry about in life than what charming little bistro we'll go to for dinner, or which of the cheeses in the fridge we'll open to snack on while we cook (answer: all of them).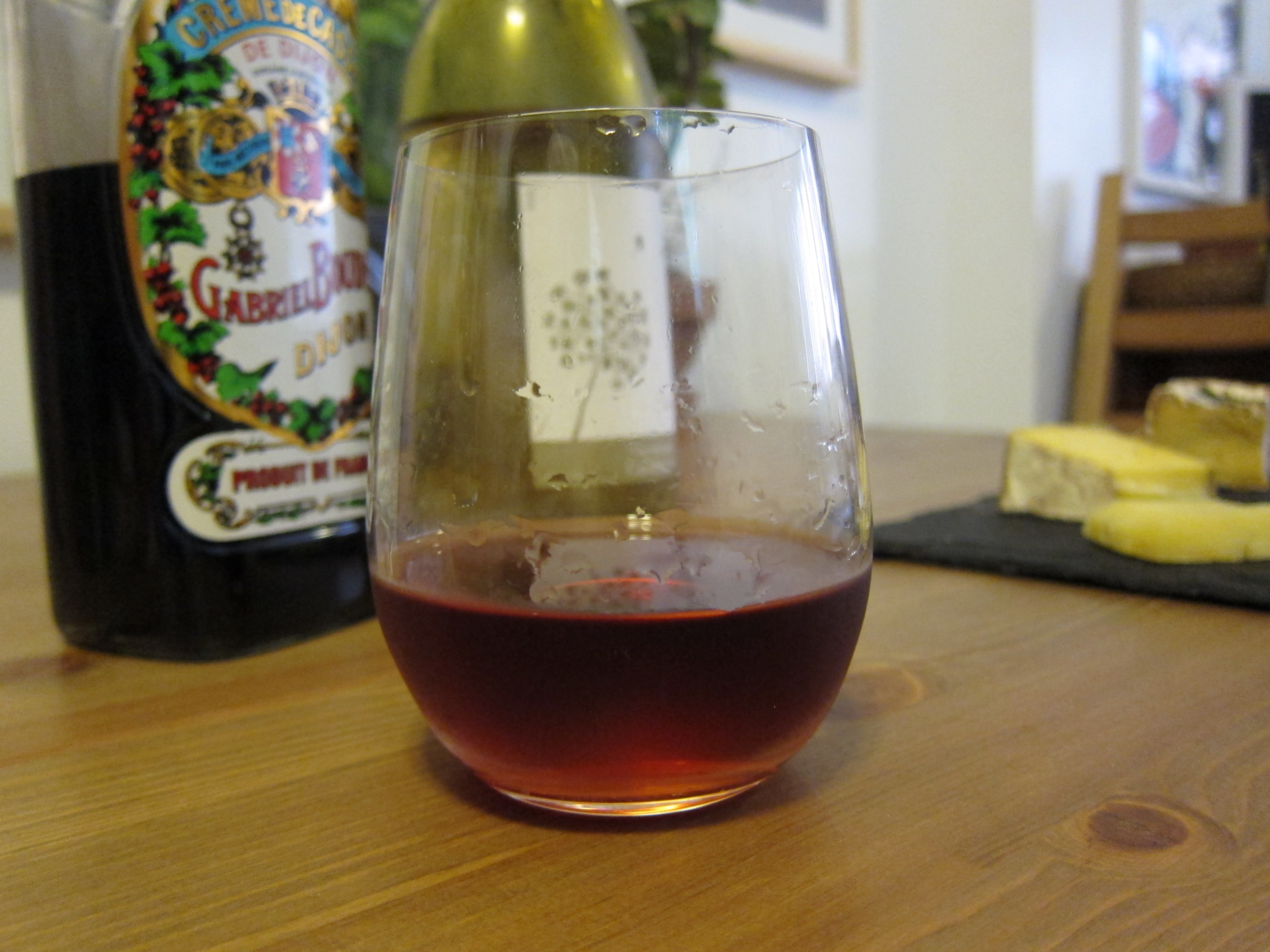 Kir

White wine (doesn't need to be good – here I used our $2.99 Whole Foods chardonnay)
Creme de cassis (sounds fancy, but you can likely find it at nicer grocery stores that sell liquor, or most liquor stores)

– There isn't really a distinct formula for this cocktail – somewhere between 1:3 and 1:9 ratio of cassis to wine. We pour a small-ish glass of white wine, then 1 cm or so of cassis on top.

Note: A kir royale is the same thing made with champagne, and wikipedia tells me that there is a sizable variety of other amendments to be made with various other alcohols that I really should be trying right about … now.