Tender, crispy, rustic buttermilk blueberry muffins
There's nothing quite so comforting on a Sunday morning as a homemade blueberry muffin.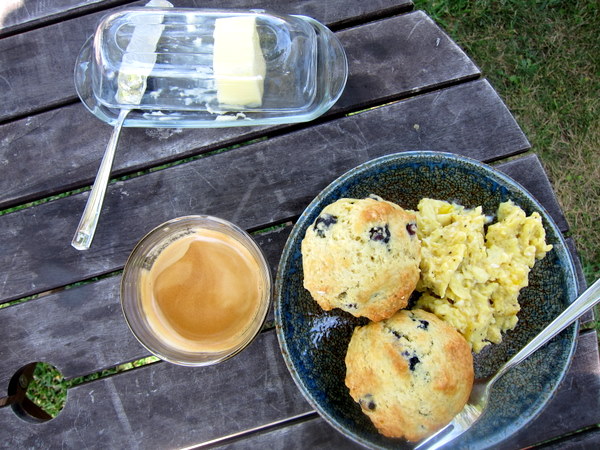 And there's nothing quite as exciting as choosing the first recipe out of a new cookbook.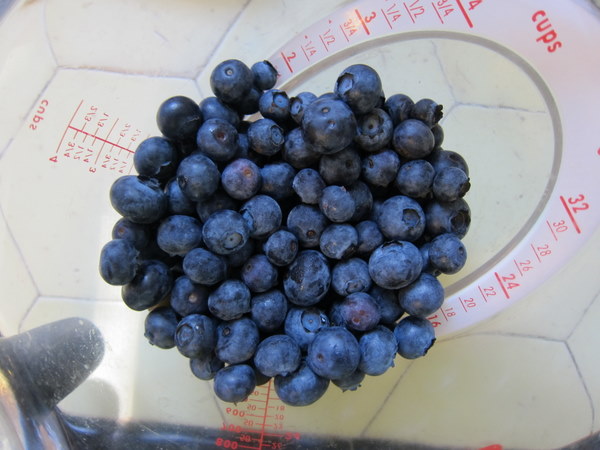 And there's nothing quite so convenient and coincidental as blueberries on sale for 4 pints for $5 (at least in Southern California, where berries at the market are usually shockingly pricey – I'm all for local fruit, but every once in a while a girl needs some summer berries that won't break the bank.)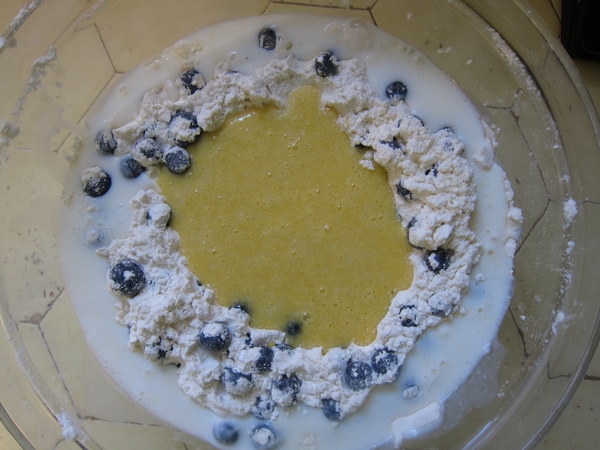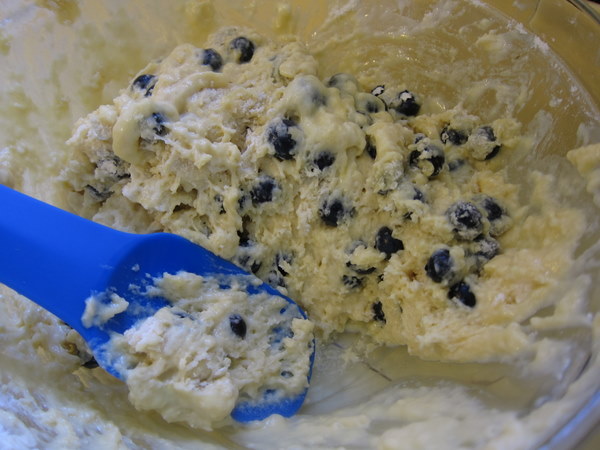 With a crispy, craggly, almost scone-like texture on the top and edges, these are just like the muffins I've had in some of my favorite rustic-style coffee shops and bakeries. Perfect with a dab of butter, some creamy, salty scrambled eggs, and a double shot of espresso with a thick, caramely crema.  Sweet, crisp, tender, salty, creamy, bitter, smoky.
I look forward to trying these muffins with other fruits (berries, peaches, maybe apples in the fall …) and adding other ingredients like spices, zests, and seeds.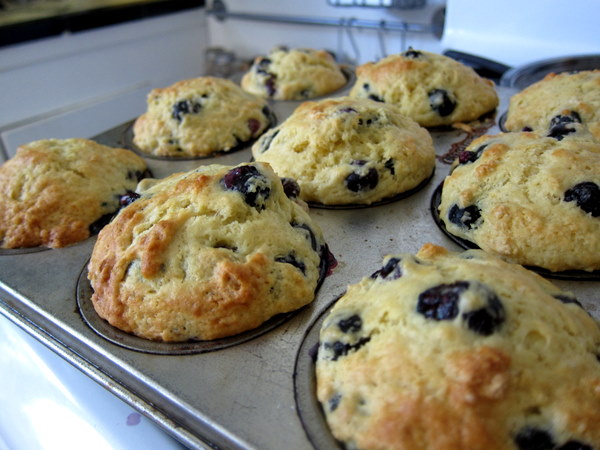 Tender, crispy, rustic buttermilk blueberry muffins
Adapted from The Grand Central Baking Book by Piper Davis and Ellen Jackson

Note: The original recipe says this makes 12 muffins, and when I used the larger muffin pan in those photos above that was true … but in a more typical standard-size pan, I get more like 18-20.

3 cups (13 1/2 oz.) flour
3/4 cup (5 1/4 oz.) sugar
2 tsp. baking powder
1 tsp. baking soda
1 tsp. salt
2 cups blueberries (fresh or frozen and thawed)
4 eggs
3/4 cup (1 1/2 sticks) butter, melted and somewhat cooled (~5 minutes off the heat)
1 tsp. vanilla extract
1 cup buttermilk
Optional: zest of 1 lemon or orange

– Preheat oven to 350F. Grease or line a standard 12-cup muffin tin.

– Combine the flour, sugar, baking powder, baking soda, and salt (and zest, if using) in a large bowl.

– Add the blueberries to the dry ingredients and toss gently to avoid squishing any berries. Make a large well in the center of the dry ingredients.

– Gently whisk together the eggs, butter, and vanilla in a small bowl. Pour into the well in the center of the dry ingredients, then pour the buttermilk around the edge of the dry ingredients (see photo above). This helps reduce the amount of mixing needed by distributing the wet ingredients amongst the dry.

– Using your hands, mix together the wet and dry ingredients with big, slow strokes – gathering dry ingredients from the bottom of the bowl and not mixing anything together too roughly. This is what gives these muffins a tender, delicate texture inside and the somewhat crumbly (as opposed to smooth) texture on the edges. Stop mixing when most of the dry ingredients have been incorporated. You may still see some floury spots, but that's okay.

– Spoon the batter into the tins, filling each tin to the top.

– Bake for 25-30 minutes, rotating the pan halfway through. The muffins are done when a skewer or toothpick inserted into the center of the muffin comes out clean.

– Cool the muffins in the tin for 5 minutes or so – until you can comfortably remove them from the tin. Serve warm or cool on a wire rack until storing. These muffins keep well in a sealed container for up to 5 days (but benefit from a little rewarming/toasting in the toaster oven after the first day).