Slow-cooked changes (and carnitas)
Cooking in a slow cooker is a little like slowly opening a present – unfurling ribbon curl by curl, feeling the weight and sensing the general shape of the package, and gingerly lifting paper away until you get to enjoy whatever it is inside.  Or perhaps like waiting for the vegetables in your garden to ripen – watching color creep across the surface and feeling the flesh soften.
Because an hour or two into the slow cooking process you begin to sense the flavors coming together by the scents that seep out. These scents grow and begin to piece together what is to come, but it isn't until you lift the lid at the end that you get the full picture, bombarded by a cloud of intense flavor and the scent of food that has slowly come together all day.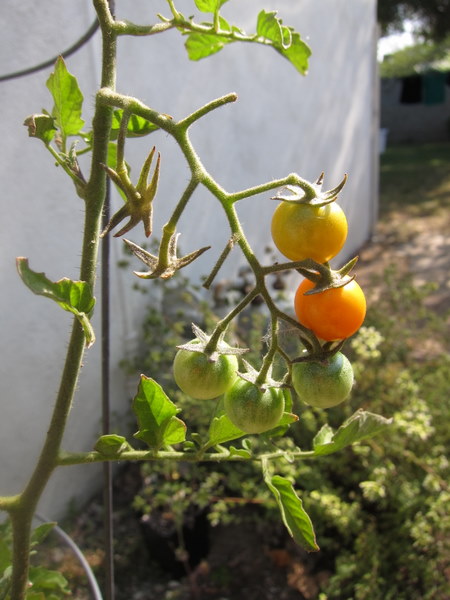 This is somewhat of an apt metaphor for the way I feel about the world these days. Or rather, how I feel about my world in particular. There are changes on the horizon – both small and substantial, exciting and scary, exhilarating and overwhelming – and I'm only beginning to start sensing what all of it will really look like. Each day things come together a little more and each day I have more to look forward to, more to smile about, and more to think about as I fall asleep every night. Each day Brett and I have more reasons to linger over a cocktail hour on the front porch or blueberry muffins on a Sunday morning.  It's all happening slowly and is a well-needed test of my almost entirely non-existent patience (you know me – I'm the girl who consistently burns myself on freshly baked cookies because I can't wait two minutes longer to put one in my mouth), but it's also a well-needed jolt into the unknown.
What the heck am I talking about? In time, my friends, in time.
While you're waiting, you should make some carnitas. In the slow cooker.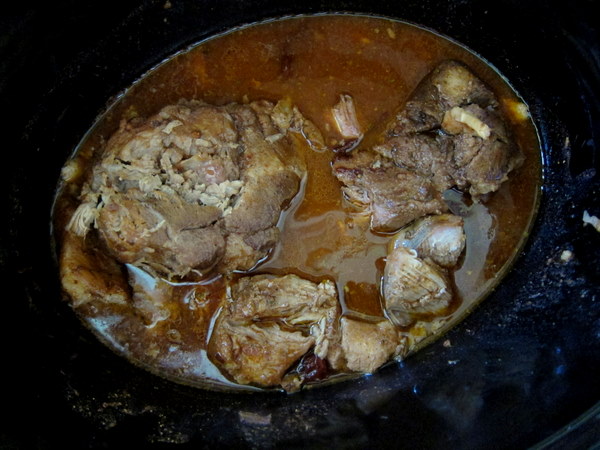 If you're home during a slow-cooking process, it can be a little frustrating – waiting, smelling, waiting, smelling. Especially for someone as impatient as myself. But if you can start the process and then leave for the day – to work, let's say, or perhaps to go to the beach (Wait … slow-cooking during summer? YES. Let's come back to that.) – you'll return home to the incredible scent of whatever it was you stuck in there nine hours ago.  It's the difference between cooking something yourself and walking into a room where someone else has been cooking; you almost never smell the same incredible explosion of flavors if you've gradually added and mixed and cooked them together yourself.  And the best part is, it was all done for you, while you were away.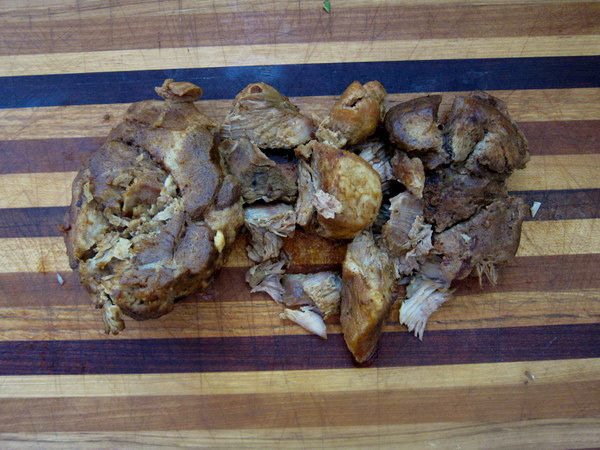 Which makes it strange that I honestly don't use my slow cooker that much. That stops, here and now, because letting this meat cook away all day meant that I had more time than I possibly needed to prepare the rest of a taco feast before my students came over for dinner earlier this week. Our weekday dinners are sometimes a little simpler than they would be otherwise due to lack of time, but putting in an extra 20 minutes or so in the morning (plus perhaps a bit of chopping/prep time the night before) can mean nice dinner AND cocktail hour without eating at 10 p.m.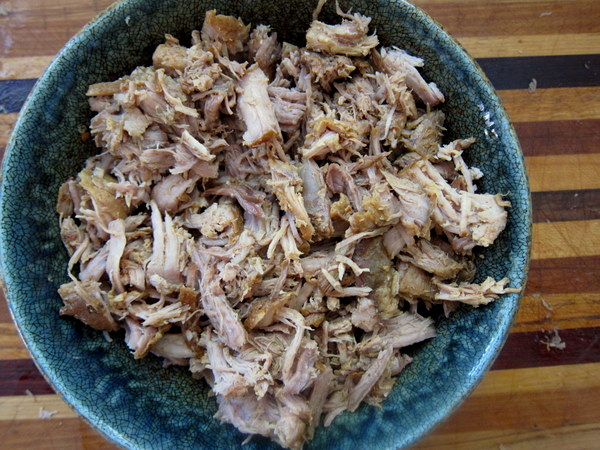 It can also mean a nice dinner without a kitchen nearing triple digits, and without hours spent babysitting a piece of meat on the grill. That's right, folks, I'm talking about slow cookery in the summer. Why in the whole wide world had I never thought of this before? I had resigned my slow cooker to stews and chilis and soups and other types of hearty food made more appropriately in the colder months, but I hadn't ever thought about items I want to eat during the months where I have much better things to do than spend my time inside – like super-tender lemony chicken thighs, or baked beans, or barbeque shredded pork. And I definitely had not thought about tacos, which nears blasphemous among things to not be thinking about.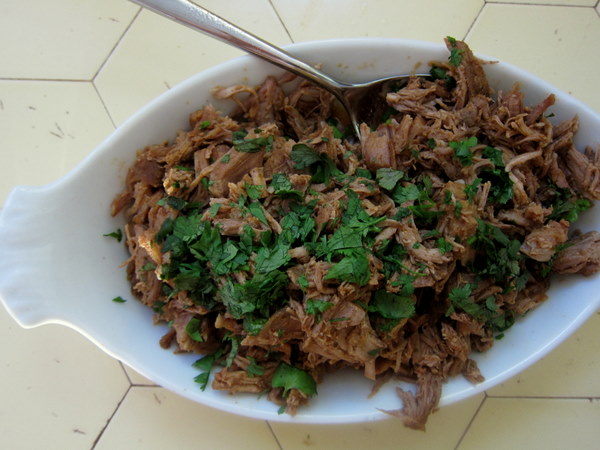 Slow-cooker carnitas

I used a recipe from TheKitchn, which you can find here. I adapted it only very slightly, so will just point you directly to the source. It turned out fantastically flavorful and tender, and was one of the easiest things I've ever made. It was perfect for tacos along side some fresh corn/avocado/radish salad, some cumin-y pinto beans, and some sauteed chard, mushrooms, and carmelized onions.

A few notes:

I made just under 3 lbs. of pork (before cutting off excess fat) because I didn't want the 20-30 servings the original recipe details. We easily made 10-12 tacos out of that amount. I forgot to reduce the amount of seasoning and marinade accordingly, but that didn't matter.
Whether you use the full or a reduced amount of meat, you probably want to reduce (maybe down to 2 tsp.) or even eliminate the salt in the recipe, or it will turn out fairly salty. Some of the comments below the recipe indicate the same thing, so I feel pretty comfortable recommending that.  Other taco fillings or toppings can be pretty salty, so you can always make up for it if it doesn't end up salty enough.
My meat did not come on a bone, so I couldn't exactly say it was "falling off the bone." I probably could have cooked it more, but I probably also could have cooked it less (that's the beauty of a slow cooker).  I took a small piece out after eight hours and made sure it was tender enough to shred, and that's how I knew it was ready enough.  I didn't end up shredding it for another hour, but that's just because I got distracted.
Reserve some of the cooking liquid at the bottom of the slow cooker to use when heating up the meat later. The recipe says to keep the skimmed fat for this, but I discarded the fat and kept about 1 cup of the juices, which worked well to keep the meat moist when reheating a couple hours later.  You can discard the peppers, garlic, and other bits in the sauce.
If you've never shredded meat before, I recommend the two fork method.  I can't find a video of this exact technique, but this one shows how to do it with one fork. I take a fork in each hand and shred by pulling the forks away from each other in the meat. As long as the meat is shredding, it doesn't really matter how you're doing it. I've also heard a stand mixer works well for shredding tender meat.