2011 Food List catch-up
If you keep track of this blog on a regular basis, you know that for two years now I've chosen a list of food-related tasks – challenges to face, recipes to test, and experiences I want to have but would otherwise end up putting off. I like this for two main reasons: 1) it satisfies the intense urge I have to fit every aspect of my life into lists, and 2) it's teaching me a lot about cooking.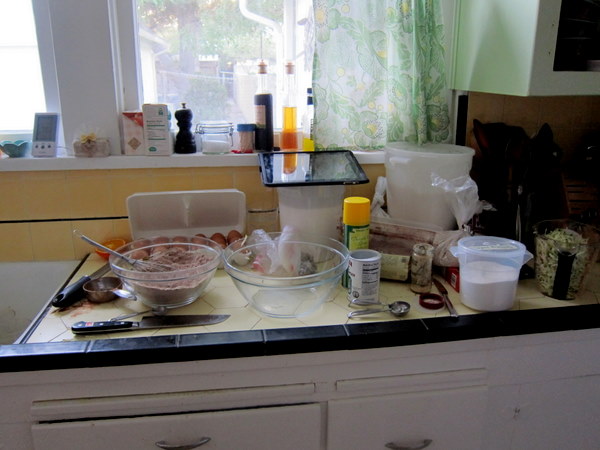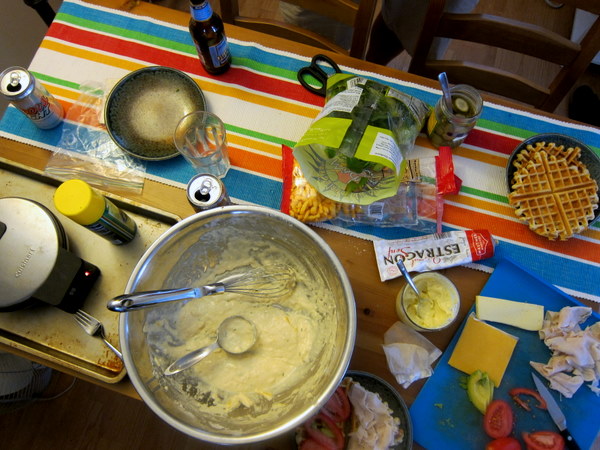 If you're keeping track of this year's list as closely as I am, you'll notice there is quite a number of items left to complete.  I've done plenty of the things I set out to do, but I set that bar pretty darn high. (Especially considering I live in an area where it's pretty uncomfortable to use inside sources of heat for months at a time.)
But I'm not admitting defeat; in fact, I'm pretty certain I'll be able to do everything left on the list.  The problem is that while I may be capable of coordinating and accomplishing everything remaining, I'm not entirely sure I can write about all of them. Because I'm not sure you really need almost-daily posts for the rest of the year, and because sometimes there's neither the recipe or the back story to justify an entire post.
So here's the plan: starting now, I'm checking items off the list even if I don't write about them.  I'll keep chugging along giving you details and providing recipes for all of the experiences worthy of sharing, but I'll also periodically post general updates about what I've been up to and what's been coming out of my kitchen. Sometimes I might tack this onto the end of other posts, and sometimes there might be a catch-all separate post.  If you want any more information – recipe sources, recipe details, more photos, etc. – let me know and I can easily make that happen.
And with that, here are some things I've been working on lately: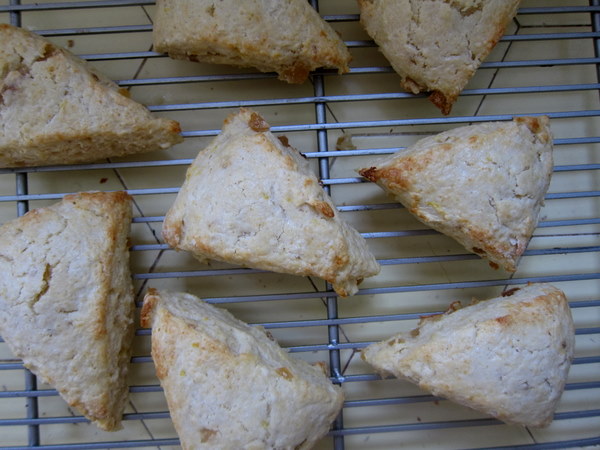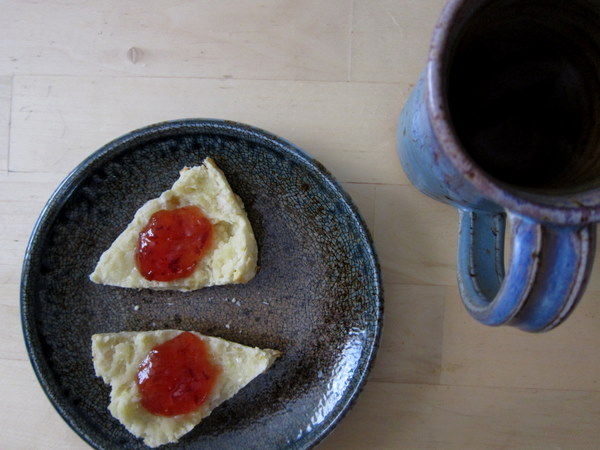 Lemon and ginger Scottish cream scones from A Homemade Life, by Molly Wizenberg. You can find slight adaptations on this recipe here.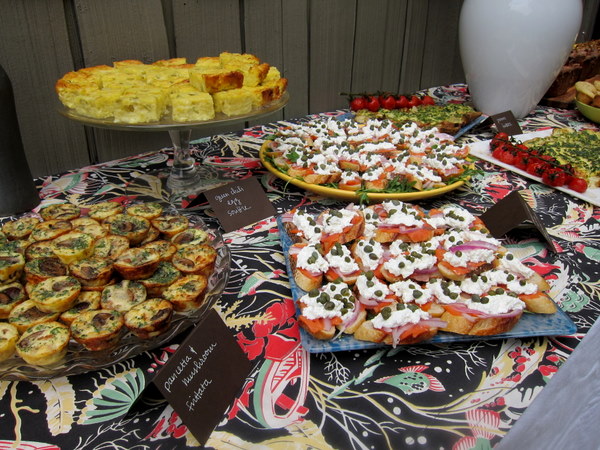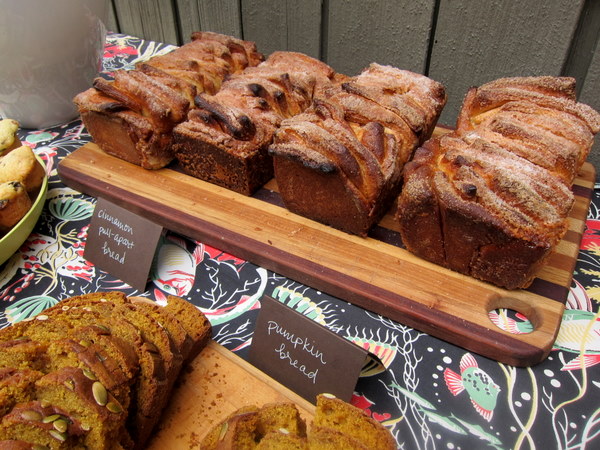 A few weeks ago I co-hosted an engagement party for one of my best friends, and took the opportunity to cross off a few linked recipes I'd been saving for a while. On the left side of the top photo you'll see crustless mini quiches from TheKitchn, which I filled with pancetta, mushrooms, and parsley. They were perfect finger food for a party, with an amazing texture – sturdy on the outside, custardy and creamy and savory on the inside. I made them a week ahead of time, froze them, and reheated in the oven right before the party.
In the bottom photo, cinnamon sugar pull-apart bread from Joy the Baker.  Like a cinnamon roll in a slightly different format. This was the hands-down hit of the party – gooey and doughy, but perfect for pulling apart and eating with your fingers.
More to come about the party later, including a full run-down of the menu.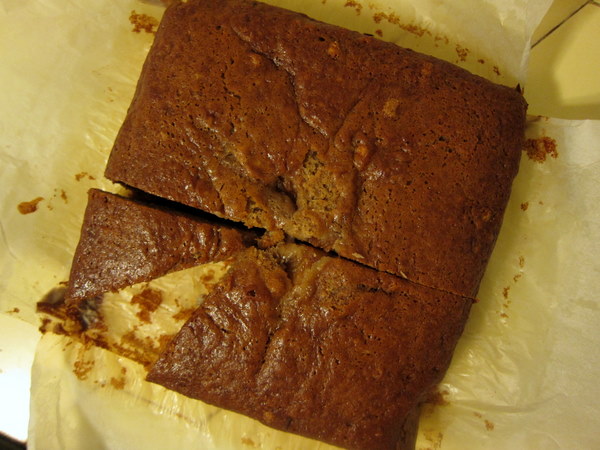 Plum pudding cake with honey and cinnamon, again from Orangette (Molly Wizenberg). A perfect use for the Italian prune plums I'm seeing ripe, beautiful, and everywhere right now.  It wasn't very sweet – I enjoyed it more toasted with yogurt for breakfast than as a dessert. But the cinnamon and honey combination was fantastic for our rapidly cooling evenings, and I look forward to tweaking and experimenting with this more.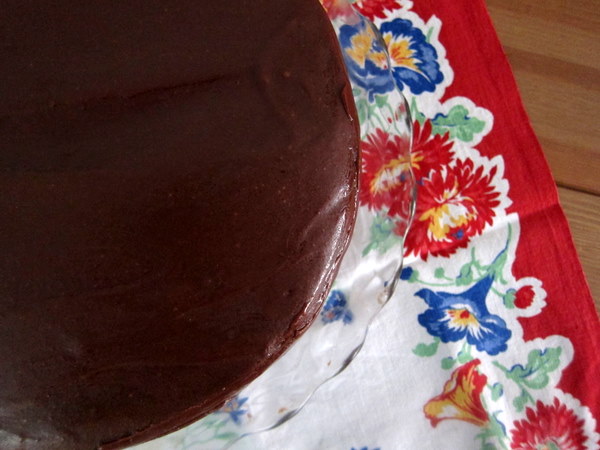 I'm moving forward with my quest for a go-to chocolate cake. In our cookbooks alone I found over one dozen recipes for chocolate cake, not even counting my favorite blogs and websites. Oh boy. I'm swimming aimlessly in a sea of chocolate cake recipes, so if you have suggestions please send them along. I'd love to be able to try them all and say definitively which is the best, but that's pretty unlikely to happen before the end of the year, so some direction would be fantastic.
The one pictured above was a pretty fantastic start to this research – my Gram's favorite chocolate cake recipe, originally from Saveur, and an old-fashioned boiled chocolate frosting. It was like cake covered in fudge. Definitely a good contender, and could end up being the one.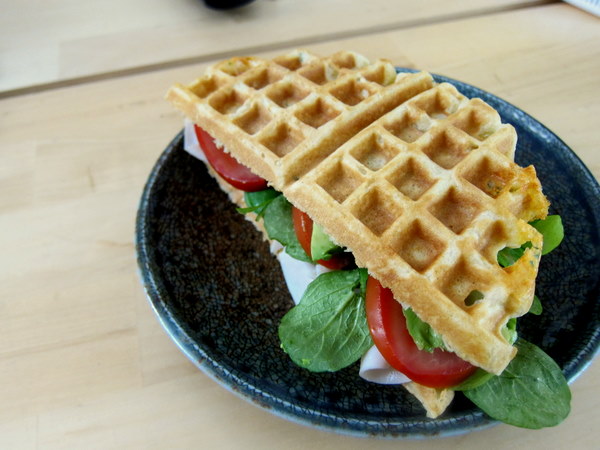 This actually has nothing to do with the list, but I can't not share it with you. That's a savory waffle sandwich. Savory. Waffle. Sandwich. Choose your favorite waffle recipe – I bet one of those overnight yeasted sourdough recipes would be particularly good here, but we didn't plan ahead enough. Remove any sweetners and add desired cheese/peppers/herbs/spices/etc. to the batter before cooking as normal. We used cheddar, chives, and serrano peppers, and it was fantastic. Put sandwich materials between two half or whole waffles, and enjoy.
I dreamed it, and then I made it, and then my football team won. Coincidence? I think not. Savory waffle sandwiches for winning!