Menus for Every Occasion
by Bowen Appétit on October 14, 2011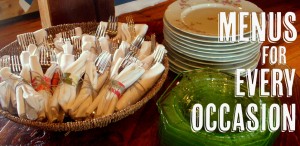 Menu planning can be one of the most stressful and the most enjoyable parts of getting food on the table (or across the buffet, or on the cocktail platters, or in the picnic basket, or …).  Sometimes it's all a part of the art of cooking – choosing items to complement each other in texture, color, ingredients, and form – but sometimes I need a bit of inspiration to get the juices flowing and the pans on the stove.
With that in mind, this page will now catalog the menus posted on this site, from everyday dinners to elaborate dinner parties and party buffets. There's just a few here to get started, with many more to come. Menus may not include recipes for all items, but leave a comment if you'd like any more details.
If you are looking for something you don't see here – an extravagant birthday celebration breakfast, an easy make-ahead picnic dinner, or ideas for nibbles at your next cocktail hour get-together – just let me know.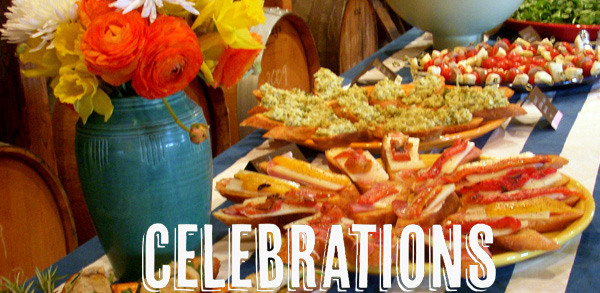 Brunch Engagement Party
Bridal Shower
Birthday Party Picnic
Italian Dinner I | Italian Dinner II
Dinner Party | Dinner Party II
Fall dinner 1, 2, & 3
 Casual Southern Sunday dinner
Celebratory winter seafood and souffle dinner
Mexican dinner I | Mexican dinner II