Happy New Year! Finishing the List with one last go-to cocktail
Goodbye 2011!
Hello new year, new adventures, new friends, new foods, new experiences.
I'm ready to say goodbye to the last year – a good year, indeed.  Full of laughter and excitement and travel and love. Crammed with delicious, meaningful nourishment of all kinds. And now here's a new year starting with new projects, new work, new friends, new plans.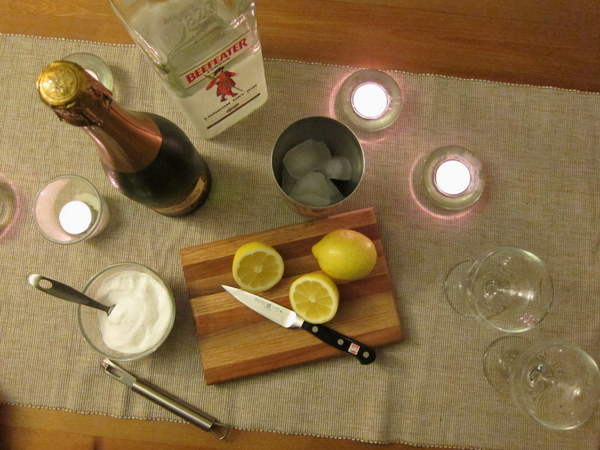 We ended the year with a night full of friends and laughter. And French 75s.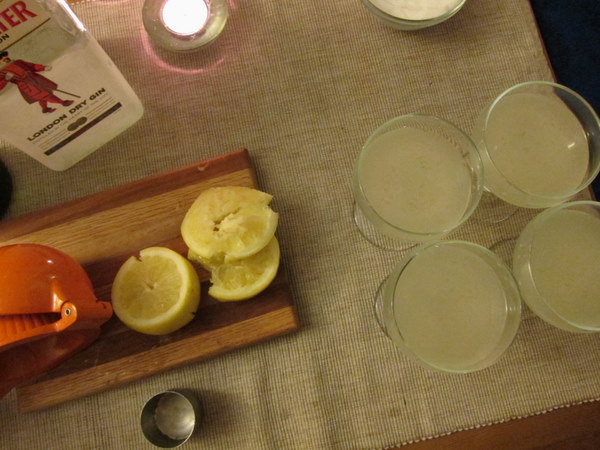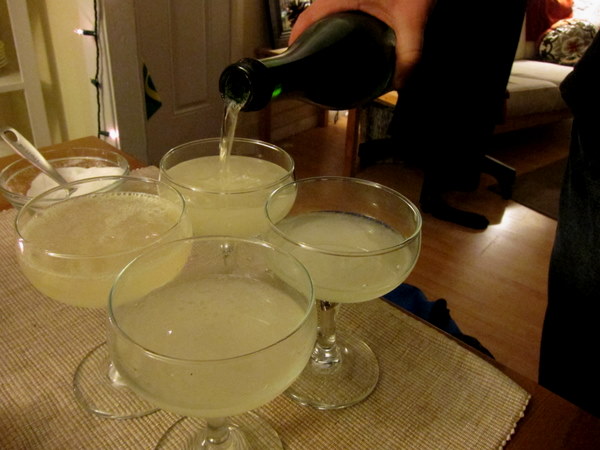 Which means two things:
1) This year's List is done! This last go-to cocktail rounds it out, just on time.
2) It was a pretty fun night.  Because a French 75 is kind of like this: lemonade and gin, except instead of water in the lemonade, you use champagne. Lemony, sweet, and sparkly. It is fantastic, and it makes you feel fantastic.
I'm pretty sure no one wants to hear about this drink today, of all days, but in case you're celebrating tonight as well, you should consider making some of these.  I wouldn't say this is a go-to everyday cocktail, by any means, but a fantastic go-to option for a celebratory occasion. Simple to make, and with ingredients you'll mainly have around the house.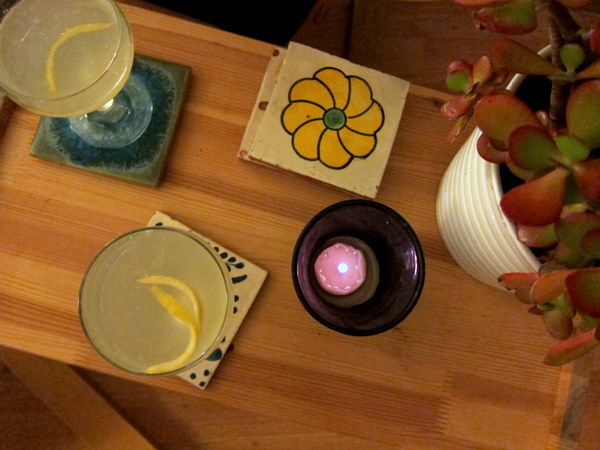 There will be more to say about New Years, later. Lots of things to say about completing this year's List, and obviously a few site changes to make. But first I have some greasy breakfast to eat, some football to watch (Go Ducks!), and a new year to get started.
French 75

Makes 1. We used smaller cocktail glasses and shared them – making two in the shaker at a time and sharing them between four glasses. 

1 1/2 ounces gin
1 1/2 ounces lemon juice
2 tsp. sugar or simple syrup (superfine sugar is great here because it dissolves well, but you can use regular granulated or even confectioner's if you want)
4 ounces champagne or sparkling wine

– Fill a cocktail shaker halfway with ice. Shake together the gin, lemon juice, and sugar. Strain into a glass and top with champagne.

– Garnish with a lemon twist, an orange slice, and/or a maraschino cherry.