Weekend Links, Jan. 23
We ended the weekend very well. Finally had the neighbors over for dinner and thoroughly enjoyed a big platter of our favorite Zuni Café roasted chicken and bread salad, which I continue to maintain is one of the best dinner party items of all time.
We ended the meal very well, too, with a new cake creation. Chocolate layer cake filled with peanut butter Italian buttercream, frosted with vanilla Italian buttercream and topped with crushed honey roasted peanuts.  This one's a keeper.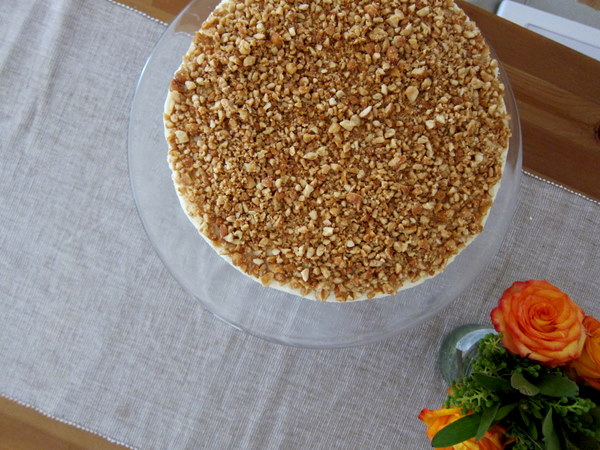 Speaking of chocolate cakes, maybe I'll try this next time. I love the tang of buttermilk, sour cream, or vinegar in a chocolate cake, so why not?
A really fantastic guide to selecting knives for use at home.
Quarterlies are the new monthlies. I wouldn't say no to a subscription to any of these.
Freezing balled cookie dough is indeed an awesome way to have freshly baked cookies just a few at a time. Patience is not a virtue I tend to exhibit, but I can try my best (or I could just eat frozen dough …)
Sustainable seafood is incredibly important, and every day it's getting easier to find!
I spend nowhere near 20 minutes cleaning my kitchen every day, but this is nonetheless a really helpful guide to keeping my most heavily used room a little less of a mess.
And I would love to take tons of free, interesting classes about food and nutrition. Any day now, I'll start that …
That's all for now – we're headed to San Diego for three days of tacos, microbrews, and Extraordinary Desserts. Have a great week, everyone!