Weekend Links, Feb. 21
I'm on a quest for the perfect molasses ginger cookie recipe, which means I've made twelve slightly different mini-batches of four different recipes over the last week. Things are getting a little intense. For instance, my workspace this evening looks like this: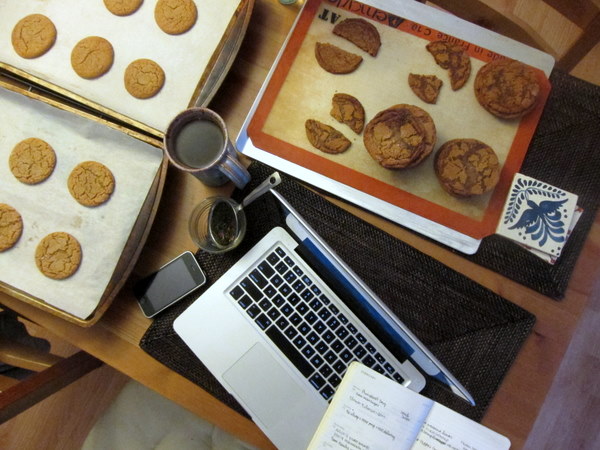 Just a short list of links after this long weekend. Lots of great stuff out there, just haven't had the time to sift through it all quite yet.
A brilliantly designed guide to cooking oils of all types, including when to use them and their relative health impacts.
I can't say anything of this recipe, but Joy's description of Sundays is pretty on-par. (Also that cake does look delicious and should be made post-haste …)
I've never been a big follower of Ruth Reichl – nothing against her at all, just haven't had much contact with her work – but the guides she's been putting on Gilt Taste lately have been absolutely fantastic. Completely in line with the way I like to cook – look at recipes like a template, then play with flavors and quantities and get creative. Here's a great template for a good winter stew.
Happy short week!