Workshop recap: Bowen Appétit goes Gothic (krapfen, hippocras, and illuminated manuscripts)
Here's a little change of pace for you – a brief Bowen Appétit history lesson: In 1440, European bakers established the pastrymakers' guild. Until that point, pastries and pies were under the control of the guild that pertained to the filling – for instance, a pigeon pie would fall under the poultry guild – but the creation of this guild allowed pâtissiers to produce both sweet and savory items and to control a much broader swath of commercial activity.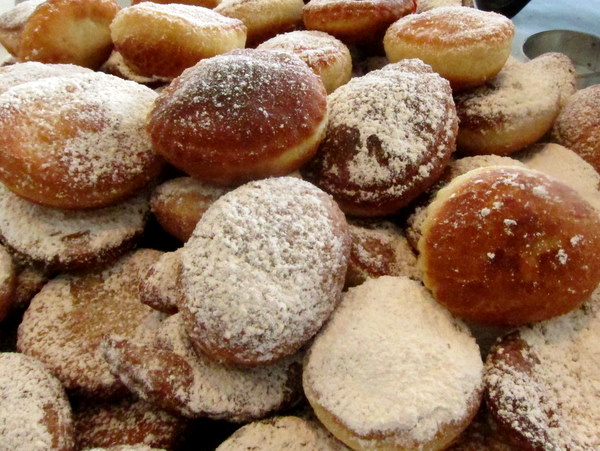 As any modern baker would tell you, the importance of this historical event cannot be underestimated.
And this was just a tiny taste of what we covered just over a week ago at The Getty's Gothic Desserts workshop. A lovely Los Angeles Friday afternoon filled with an hour of lecture about Medieval desserts – how they were eaten, why they were eaten, and commonly used ingredients and their origins – then a short guided tour of the museum's illuminated manuscripts exhibit, then into The Getty's private dining room to prepare and feast on nine traditional Medieval sweets.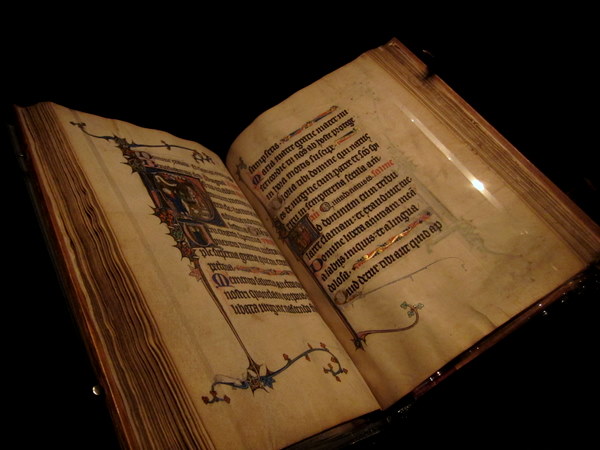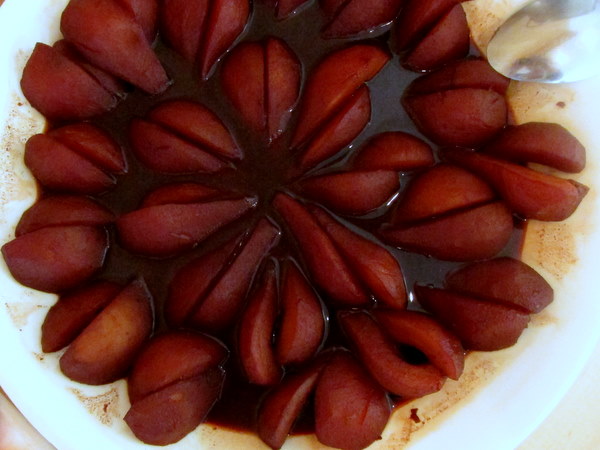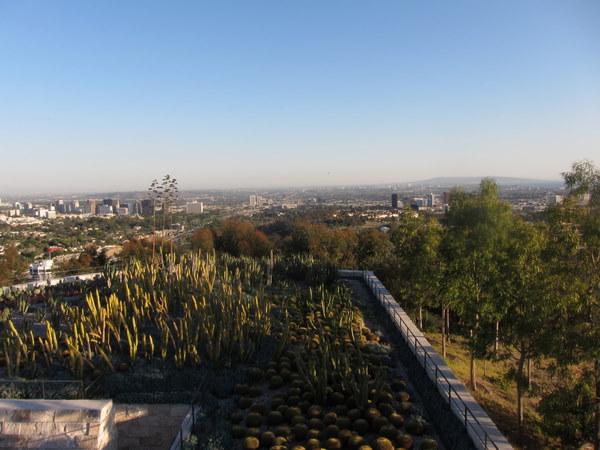 Brett's Medieval history background made this possibly the most perfect event ever designed for the two of us, and we happily ventured across town to spend the afternoon with other history nerds and foodies.
The nine desserts were put together featured common ingredients of the time – mainly dried fruit, nuts, and spices.  Since I sadly couldn't partake in any of the nut-filled options, we took on krapfen, a simple fried dough (similar to an unfilled jelly donut) that Germans ate to sustain themselves during the fasting period of Lent (I'm not sure how they ate donuts while fasting, but I do not question their fortitude).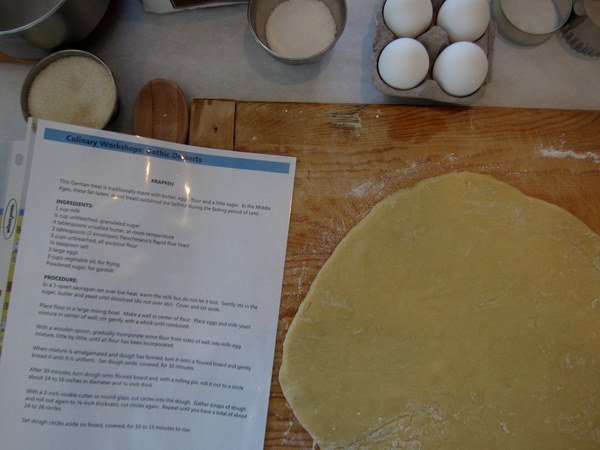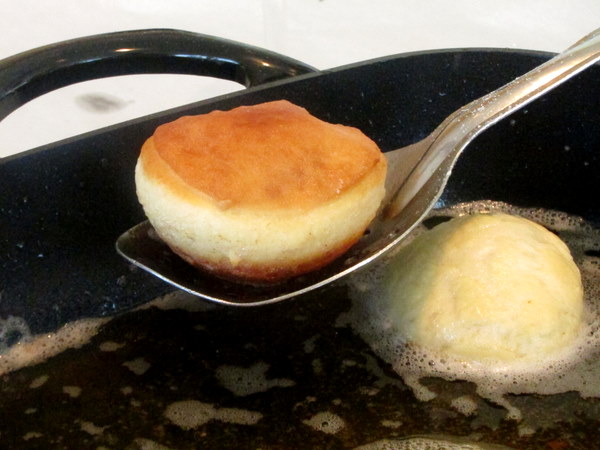 I happily snacked on krapfen, wine-poached spiced pears, hippocras (spiced wine), and perhaps the most sculptural fruit plate I've ever seen. Other selections included an almond milk-based lavender custard (almond milk kept far better than cow's milk in Medieval Europe and was thus more commonly used), panforte di siena (dried fruit and nut cake), torta bonissima (walnut pie), rose and saffron marzipans, and pignolat (pine nut pralines).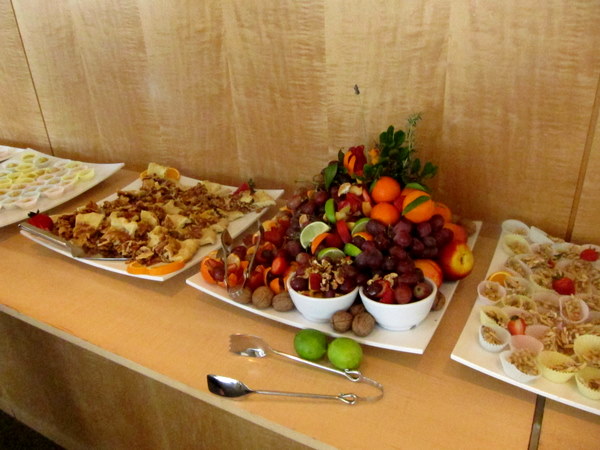 I was also happy to make a new friend in Rose, the baker behind Red Bread Bakery and the blog The Cultivated Life. Together Rose, Brett, and I fried and ate krapfen like champions, and I'm looking forward to a reprisal of this success at our annual Easter party (perhaps filling them with some pastry cream, jam, or something equally as exciting).
If you're interested in one of The Getty's culinary workshops combining art, history, and food, check out their schedule here. Looks like the next workshop focuses on aphrodisiacs and an exhibit about the gods of love.