Weekend links, March 26 (and a new site feature!)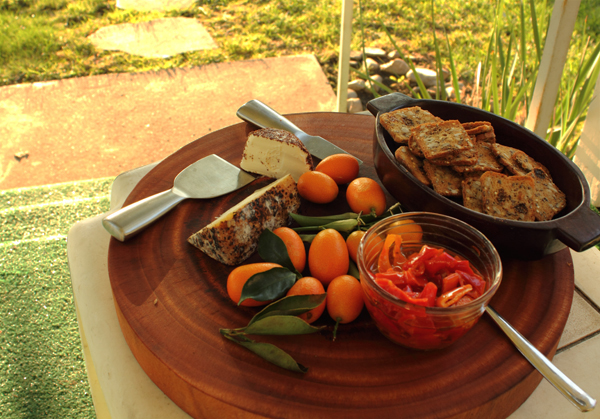 Front porch appetizers with Carolyn.
First, I'm really excited about a new site feature I added today – Ask Bowen Appétit. If you have any questions in or out of the kitchen, related to recipes on this site or any other, submit away!
Really excited about Mark Bittman's new book. Looks like it could be a new American classic, perfect for people learning how to cook.
Love, LOVE this restaurant concept. Bring on the grandmas!
Haven't been able to get this recipe out of my mind for the past few days, and I can't wait to try it (maybe with some homemade strawberry jam?).
I already didn't know why I've waited so long to read Tamar Adler's An Everlasting Meal, but after reading this interview with her I know I need to get my hands on a copy asap.
My Gram is coming to town for a week – her first visit aside from a graduation or my wedding, which means we'll actually get to spent time with each other and see things around Los Angeles this time. I couldn't be more excited! We'll be criss-crossing Southern California seeing the sights and eating lots of tasty things, with plans including a night here, an LA Master Chorale concert at Walt Disney Concert Hall (featuring a solo by one of my best friends), and an evening making some of this.
And speaking of Gram, you might be pleased to know that an experiment has determined that her world-famous chocolate chip cookies can be made in a smaller size. It made me cry a bit to have to try this, but I made them for a little catering job and I suppose not everyone wants jumbo cookies all the time. As long as you don't overbake them, they still have a pretty good texture. Don't go under half-size or so, which would be a 1 ounce or golf ball-sized scoop.  I would recommend fitting 10 on a sheet (I tried 12 and they ran into each other quite a bit).