Workshop recap: Food photography at MRD Studios
Another weekend, another workshop!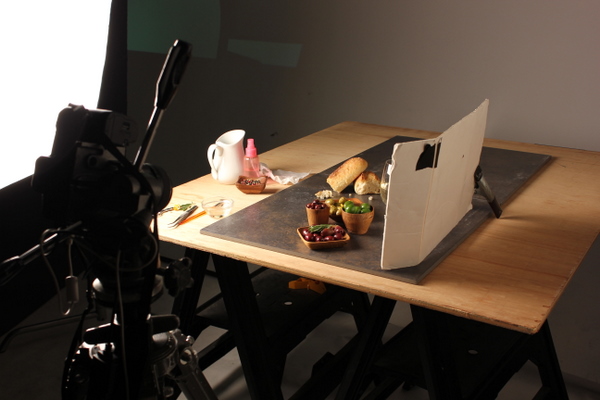 I spent most of the day Saturday at MDR Photography Studio with Christina Peters and Amy Paliwoda, covering the basics of studio light food photography, food styling, and digital photo optimizing.  I've been learning a lot about photography over the past few months (hopefully you can tell) and this was a great lesson in taking photographs without the benefit of natural light. That's something I struggle with a lot, since most of the time I'm cooking and/or serving food at night when there's not daylight – less so now that I'm available during the day, but still.  It's hard to photograph a slice of birthday cake during the day when you're going to serve it later that night (with an expectation that it will not already have a slice taken out …).
The first part of the workshop focused on using the appropriate camera settings, the importance of using a tripod, and a sample shoot by Christina and Amy. They shot tethered to a large monitor, which meant we could quickly see the impact of various shooting techniques, including lighting placement and diffusion and fill boards of various sizes and proximities.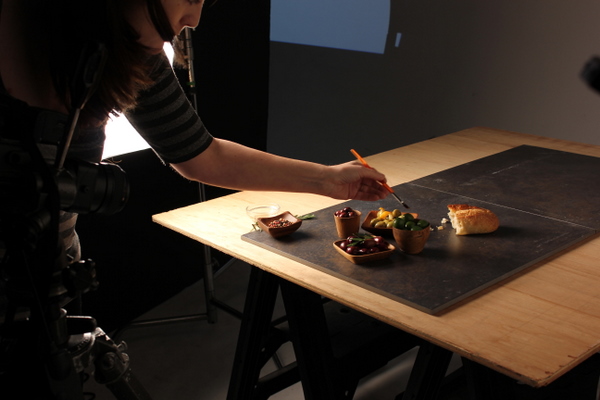 After lunch we each had time to set up a shoot at one of the three lighting sets they prepared in the studio – I chose a backlit set with a surface of stained fence boards, which stood in perfectly for a rustic farmhouse table. Particularly since I'm so new to photography it was amazing to have hands-on, one-on-one attention from both Amy and Christina. They provided a huge array of food items, bowls, linens, and other props and it was really fun to see everyone's individual style as they set up their scene.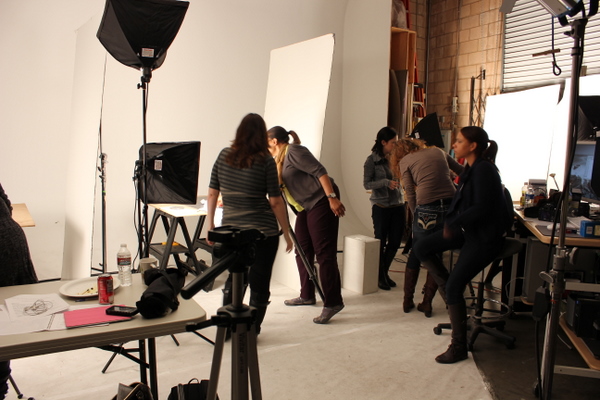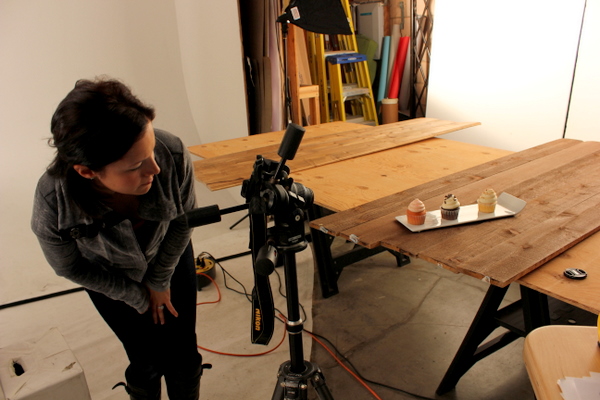 I chose a bowl of strawberries mainly to get more practice with shooting whipped cream, which I find particularly difficult, and Amy helped me with my dolloping technique (yes, I can't believe I just said that either, but it was actually really helpful). She also assisted me with overall prop styling and shot composition, then Christina helped me set up and position the camera, get my settings in order, and start shooting. There's a short clip of this part of the workshop here, including me shooting my strawberries.
After we all had a dozen or so shots of our setup, Christina went through the basics of using Photoshop to optimize for both web and print. I have a decent amount of experience with Photoshop so a lot of this was an overview, but I still learned a few new tricks that I'm excited to start using.
I'm certainly still not a food photography pro, but I'm pretty pleased with how my shots came out. Look at that beautiful dollop! (Thanks, Amy.)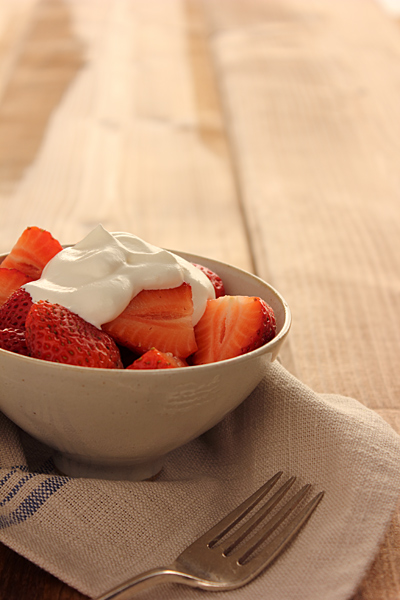 Christina is a ridiculously talented and well-known food photographer, and she teaches a variety of food photography workshops with both natural and studio light. You can see the schedule of upcoming classes here.