Weekend links, April 2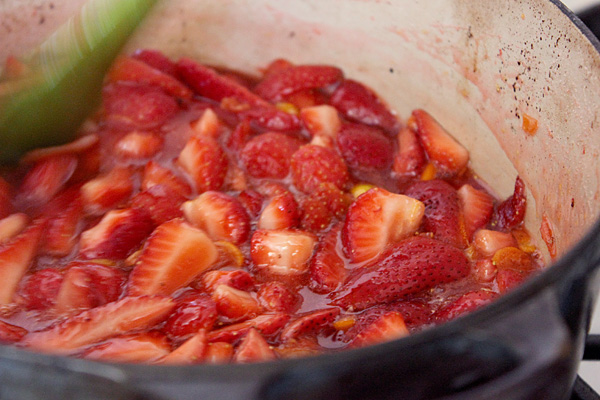 First time making preserves at home (after learning here and here) – one batch of strawberry kumquat, one batch of strawberry vanilla. 
First: my Gram is visiting for a week, so this is pretty appropriate.
And speaking of my Gram – I stick by my go-to chocolate chip cookies, but here's a super helpful guide to helping you make the chocolate chip cookies of your dreams.
I should probably play around with these natural food coloring options sometime soon.
There's no denying it's spring – so why am I obsessed with the thought of this roasted applesauce?
Now that I have a ridiculous amount of strawberry preserves, I'm on the search for good applications – first thought is jam sandwiched between some of these (minus the cocoa nibs).
Apparently these no-flour, no-butter peanut butter cookies are some sort of a big deal – I've never heard of them, but I'm pretty sure I should make them.
Made this for dessert a few nights back, and she's right – ridiculously easy, and ridiculously good. Just make sure you have some vanilla ice cream in your freezer.
p.s. Strawberry kumquat preserves, gin, and sparkling water is a pretty good idea.