Weekend links, April 9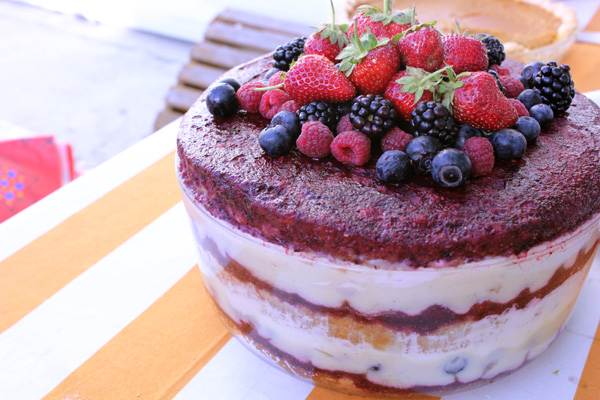 Mixed berry trifle for 5th Annual Close Easter Party
Pretty sure I need to make these orange sticky rolls asap.
A little late, yes, but these photos of a Peeps factory are pretty interesting.
Food voyerism! I'm pretty into New York Magazine's Grub Street Diet feature. Yes, in fact, I'd love to know what you, slightly famous person, ate over the course of a few days. (I'm also one of those people sneaking peeks at your cart in the grocery store. HA.)
It took 47 years for mathematicians to find the most ideal shape for a doughnut.
Need some good new food reading? Saveur's ballot for top food blogs is a pretty good place to start. Best blogs, stories, photos, and videos in all kinds of categories. I haven't even made my way through all the contestants yet and am overwhelmed with how much awesome stuff there is out there. For instance: you should probably watch KitchyKitchen's recipe videos right about now.
Have a great week, everyone!