Baker's snack: A bit of bread and chocolate
Hunger pangs lead the way this time.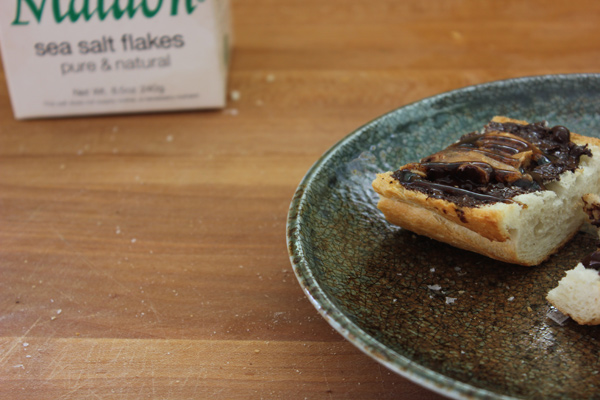 A bit of fresh baguette, a bit of melty chocolate, a bit of flaky sea salt.
Split open a baguette (the fresher the better), place a few bits of chocolate on each side, and place in a hot oven/toaster oven until the chocolate is soft. Spread it with a butter knife, sprinkle on some flaky sea salt. The salt makes the chocolate come alive!
And if you realize your chocolate is a little on the dark side (read: bitter), you might want to add some peanut butter and a drizzle of vanilla bean paste. Just sayin'.
p.s. I was up at 72% cocoa chocolate … super delicious on its own, but you might want to stick with 55-65% chocolate here.