Summer cocktails: Cucumber rose gimlet
Is it time for me to categorize this as a summer cocktail? Is that okay with everyone?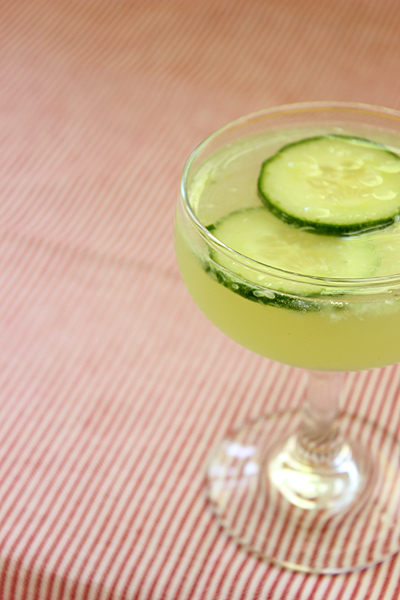 It certainly feels like summer around here. I went for my normal run this morning and wheezed and sweated my way through the streets of Claremont, realizing far too late that it's already too warm at 8:30 a.m. to be exerting oneself outdoors. And I feel comfortable saying all of this now, knowing that it's finally not just here that things have been warming up (I'm looking at you, Portland).
And as we begin to celebrate summer with all those grills and backyards and whatnots, I suggest you begin to prepare yourself with a refreshing summery cocktail.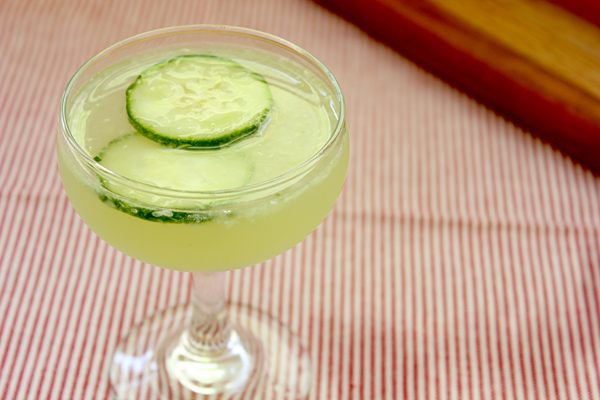 This is the time of year when I crave certain things – like seafood (grilled oysters are the key to happiness, I've discovered), and grilled vegetables, and cut up seedless watermelon eaten 1/2 melon at a time. And with those items I like certain types of beverages – white wine, sangria, super cold beer, and fresh and icy cocktails.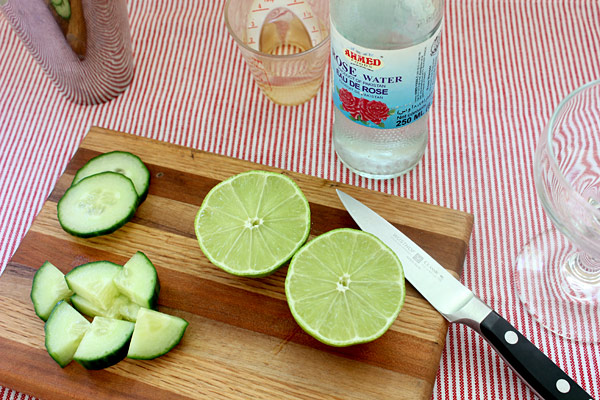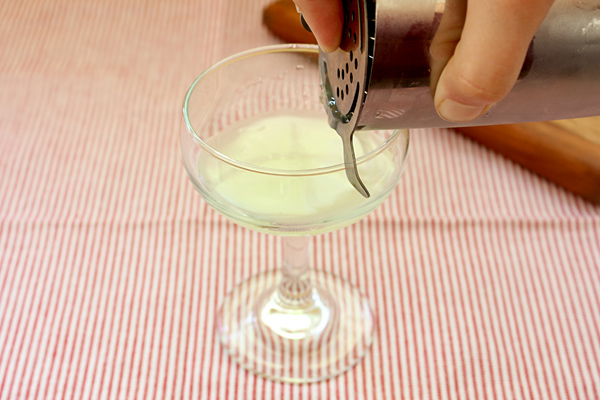 I've long been a lover of cucumber in cocktails. Fresh and cold and revitalizing – like a spa day in a cocktail glass. Because cucumber pairs so well with floral and herbal flavors, rosewater and gin are natural companions, and together they make a cocktail easy enough to make when you get home from work but fancy enough for a garden party.
Did I just say that? Garden party? Sigh. I've been watching too much Downton Abbey.
Anyway – summer is here now, and you should probably make yourself a drink to cope with the transition.
Cucumber-rose gimlet

Makes 1 cocktail, easily scalable

2 thick slices cucumber, quartered (any kind will work here, and no need to peel the American cucumber)
2 thin slices cucumber for garnish (optional)
1/4 scant teaspoon rosewater
2 ounces gin or vodka
1/2 ounce lime juice
1/2 ounce simple syrup

– Place the thick slices of cucumber in the bottom of a cocktail shaker and muddle until the pieces are broken apart. (Alternatively, if you're making a larger batch of these you can put the cucumber in a blender or food processor, then put the smashed cucumber into your shaker.)

– Add the rosewater, gin, lime juice, and simple syrup to the shaker and fill at least halfway with ice. Shake and strain into a cocktail glass, and garnish with 2 thin slices of cucumber (if desired).