Weekend links, May 21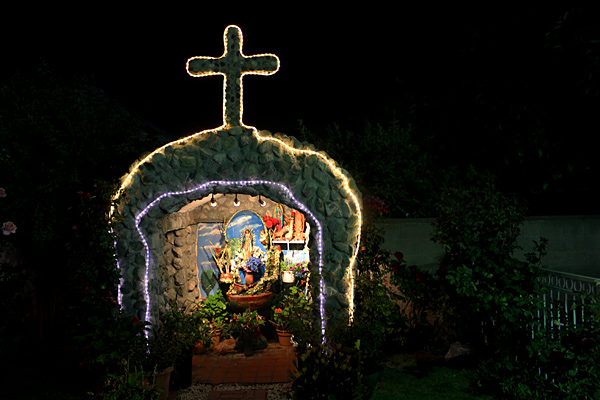 Parking lot shrine, found after Sunday dinner. 
Lots to share this week, but first: I have some super exciting Very Big News to share with you later this week, so make sure to check back in in a few days! (Let's file that one in "shamelessly vague teaser.")
New questions and answers posted on the Ask Bowen Appétit page!
Last week was famous writers and their favorite cocktails; this week is their favorite snacks to eat while working. (Honestly can't remember if I posted about this when it first came out last summer, but saw it again today and wanted to make sure to share.)
When I was vegan (many years back), I experimented semi-successfully with vegan baking substitutions. Wish I had just had this guide.
Back when I had that big Indian dinner party a few months back, I swore I was going to make Indian food at home more often. Didn't happen, but this list of Indian recipes to make at home has me inspired once again.
Look, more people who like to cook like me!
Speaking of people who think like me – a new book by a New York magazine food writer who lost 40 pounds by maximizing flavor per calorie.  Not exactly my philosophy, but I do try to concentrate on eating the best, most satisfying food possible and in the most pleasurable circumstances. Why waste calories eating food that isn't as good as it can be?
And here's a fascinating excerpt from that book, all about the power of tartness and how it creates a flavor explosion (and thus more pleasure per calorie, theoretically).
Ever have leftover tidbits of cheese you're not sure how to use? (Okay, that's kind of a ridiculous concept, but stay with me …) Make savory cheese "cookies"!
A new book about how Clarence Birdseye (yes, of the freezer aisle) forever changed how we eat at home.
You should know by now how much I love to cook with lard, but I'm not sure I need an entire cookbook about it. (Or maybe I do …)
How to make a whole fish – one of my favorite things to do in the summertime! (And I love that parchment serving idea.)
I do love that in Southern California we can get local strawberries year-round (technically they're only out of season for like 1-2 weeks each year), but I've definitely been in denial about what it takes for that to happen.
On a completely unrelated but very important note that comes from a part of me that I cannot subdue, college football is only three months away. Love me, love my football obsession.
And to close out this week's installment of Bowen's Activity on the Internet, here's a link (from NPR, believe it or not) that you probably don't actually want to read. A history of human fingers found in fast food.