Weekend links, November 19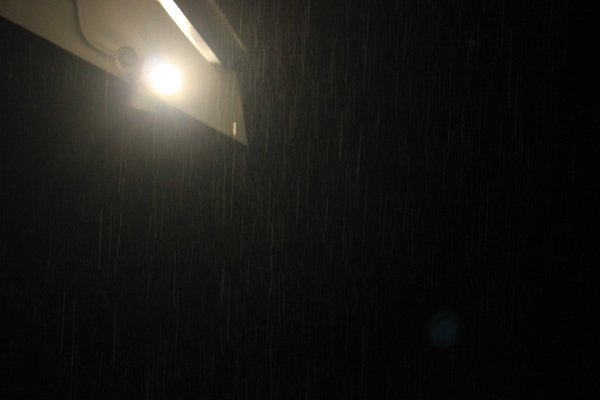 Eugene, Monday evening.
It's been a long time since I've posted links! I'm sorry to have left you in the dark, sad and alone with nothing interesting to look at on the internet.
First, a few of my essays/articles have been posted in various places recently, and I've put up a new page to keep track of a good selection of them. See it here: Writings and Publications. There's a permanent link to the page on the menu bar above. Also – if you know of other publications that might be interested in essays, articles, or original recipes, particularly those related to travel, let me know! I'd love to start working with some new publications while we're traveling.
Hey look, Mark Bittman gets behind on his link postings, too. Lots of good ones in his most recent, here.
And about a month ago, he also redesigned the nutrition label. Make sure to also read the accompanying article.
Why eat some animals over others? I think about this a lot, actually.
A few months back, I was incredibly intrigued by this campus debate whether to slaughter and eat the college's retired oxen (that sentence might sound strange, but read the article and it will make sense). It was an amazing and incredibly important discussion about sustainability education and sustainable food systems. Here's an update from the New York Times on what happened.
Steaks are only 15% of the animal, so why do they comprise far more than 15% of our meat consumption? An important look at nose-to-tail eating. (Side note: when I was in grad school we bought buffalo from this family for special occasion dinners – it was delicious!)
I've been eating lots of oatmeal over the past few months, and my new favorite obsession is oat bran (like cream of wheat and oats had a delicious, oaty baby). What is oat bran, you say? And how's that different from steel cut oats? What the heck are groats and are they as cute as baby goats? All you needed to know about oats, and more.
Apples, apples, everywhere! If you need to know what else to do with all your apples, here's a handy flow chart that helps you match the apple type to the application.
I've been dreaming about this salted caramel ding dong cake for about two months now, and I really just need to make it and move on. Except that in less than one week I will be in South America and Asia for four months. WHOOPS. See you in April, cake.
I finally, finally got around to reading Tamar Adler's incredible book, and immediately combed the internet for everything else I could find of hers to read. This piece in particular makes me consider getting a kitchen job when we settle again next fall.
My good friend Jessie recently started an excellent wholesale gluten-free bakery here in Eugene, and sells at a variety of grocery stores and coffee shops. She's about to expand north to places between Eugene and Portland, and for everyone else it's all available by mail order. Everything is super delicious, whether you can eat gluten or not!
Wal-Mart is now curating monthly mail-order gourmet food packages. (Um. I am … perplexed? Curious? Skeptical?)
Using algorithms to predict how much people will like recipes.
My travel site we've been using regularly recently wrote about 11 traditional breakfasts around the world. Can't wait to see what kind of breakfasts we see over the next four months! (And I hope to god we get that one from Colombia while we're there. That looks amazing.)
And on that note, we're leaving one week from today for our fist four months abroad. This is: exciting, stressful, terrifying, liberating, etc. I'm not sure exactly what this space will look like from next Monday until we return in April, but stay tuned and we'll all figure it out together!