Peru: The Food
We spent just under three weeks in Peru, including Cusco (Machu Picchu/Aguas Calientes), Puno (Lake Titicaca), and Arequípa, including Christmas and New Years. (You can see more about our time there on our travel blog – Brett just posted about Cusco/Machu Picchu yesterday.) It was an amazing few weeks and we finally felt like we were travelling, instead of just on vacation – partially because we were now a few weeks into our time in South America, but also because it felt far more adventurous and exotic than had Chile and Argentina.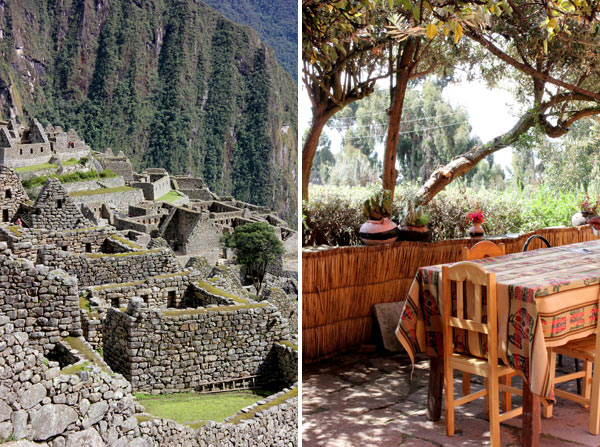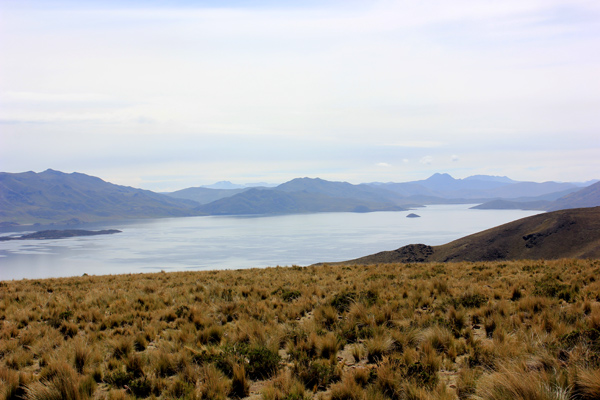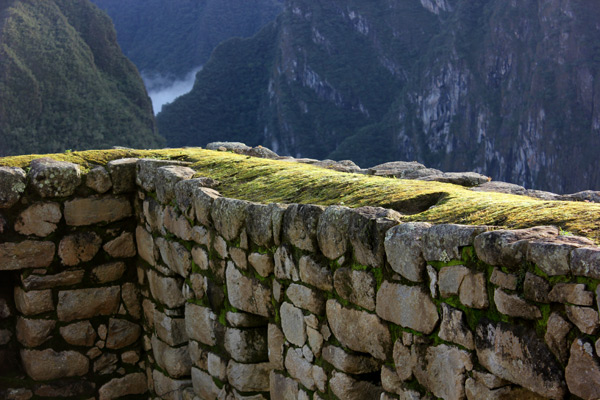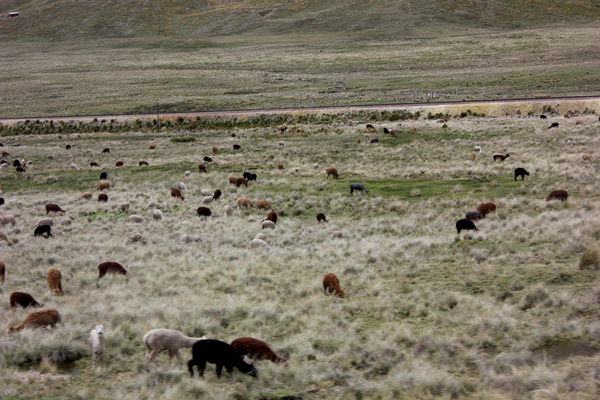 But even with a few weeks, we missed huge swaths of the country, most notably the coast. We tried to get in as much traditional Peruvian food as our budgets and stomachs allowed, but nonetheless, it almost feels silly to write this post. We actually spent more time in Peru than in Argentina or Chile, but from the moment we arrived my sense was that their cuisine is bigger than I could possibly understand in just a few weeks and three cities. It seemed both more pure and more complex than the other two countries we'd been t0, more autonomous and better defined. There was certainly pizza and pasta and hamburgers, just as there had been in the other places, but everything else seemed to hang together more, with a fairly clear Peruvian identity. (No offense whatsoever to Argentinian and Chilean cuisine; admittedly we didn't spend nearly enough time in those two places to fully understand their cuisine, either.)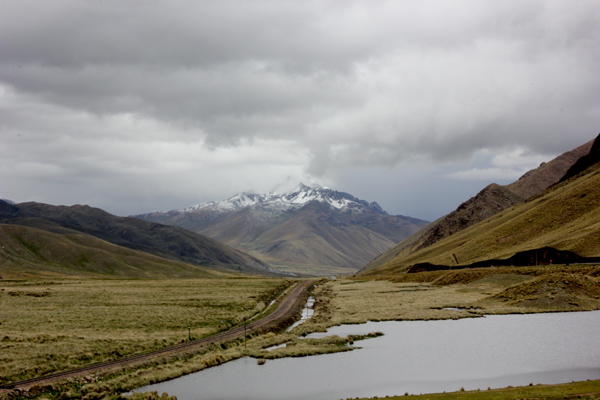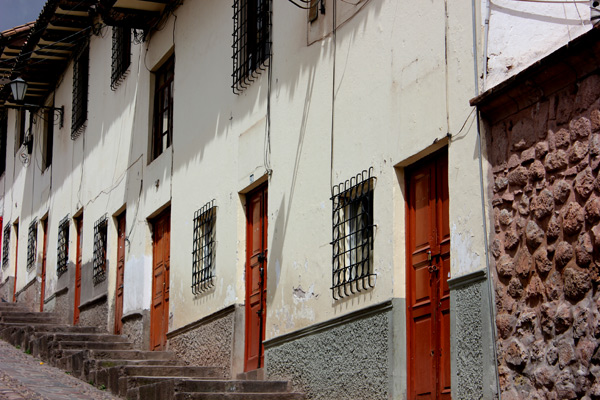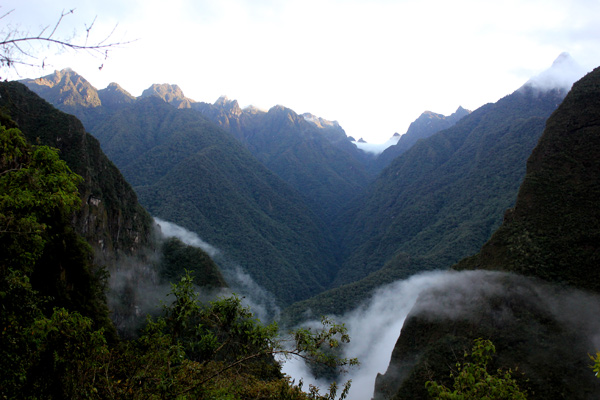 And you'll note that this post is a bit behind; we're two countries beyond Peru by this point. But we've been moving quickly and keeping busy, and after a day of traveling being on the computer is often the last thing I want. These posts might start to become a little more sketchy as time goes on, but I'll still get down my thoughts as we go.
When we read that Peruvians tend to eat out lunch and dinner every day, we were skeptical. But then we realized how cheap it was, when you pick the set menu. Menús are offered in most restaurants, especially at lunchtime, and offer 2-3 courses for a quarter of the cost of any individual menu items. We're still not entirely sure how this works financially, but it felt like 98% of restaurants had it, and we happily took advantage.

Stewed meats were pretty ubiquitous, which makes sense considering the cool climate where we were and how far meat can go when stewed (lots of poverty in Peru). Ají de gallina is one typical chicken stew and incredibly delicious, vaguely curry-like but packed with peanuts and flavorful peppers, typically garnished with things like hard-boiled eggs, potatoes, black olives, peas, and cheese. We also had an amazing lamb stew at a picanteria in Arequípa. 

A new world of corn – fried, roasted, baked, boiled. Served mostly fried/baked as crunchy snack foods, or boiled from street carts, but also in all levels of restaurants. The corn itself was mostly monstrous, kernels as big as the tips of my fingers and incredibly starchy and chewy. We saw yellow and purple corn all over in the stores and markets, but only saw the yellow variety cooked and served.
And speaking of corn – chicha. Chicha morada is the non-alcoholic version, a juice made of purple corn, pineapple, and lime (incredibly delicious). Chicha is a slightly alcoholic, slightly bubbly version made from fermented corn juice, either purple or yellow. Both of these drinks left me scheming ways to get it in the States …
And speaking of technicolor beverages – Inka Cola. Personally, I outgrew bubblegum flavor before I hit double-digits … but it's all a matter of personal taste, I suppose. We had it once, because we had to, then never had it again – but it was everywhere.
Alpaca and guinea pig – yes, we did it. The former's kind of like steak, the latter like duck. Both delicious, if done well.
Soup, soup, everywhere! Quinoa soup, soup with poached eggs, soup packed with cheese, soup with vegetables, soup with various (often unidentifiable) animal parts. Soup was almost always the first course with lunch or dinner, and always delicious.
POTATOES. No joke, they really were everywhere. Fried, roasted, boiled, mashed, and every other thing they could possibly think of to do with potatoes. And each time we had them, it was a surprise, because we never knew what we'd find when we bit in. Some were starchy and crumbly beyond belief, others creamy and waxy and chewy. They came in all colors and shapes and sizes, and came in or on or alongside almost everything.
Pizza is all over the place (as it is almost everywhere in the world), and is almost always mediocre (as it is almost everywhere in the world). It's even mainly wood/brick oven, here, but still pretty lackluster. It makes a great, cheap meal with leftovers, though, so we did it fairly often.
Fish generally meant trout, which was generally fantastic. Trout was introduced into Peru's lakes (including Titicaca) from Australia, and it has apparently thrived.
Closer to the coast (and inland, to some extent), fish often meant ceviche. I talk some in the cooking workshop post about Peruvian ceviche, but here I'll just say that there's something about fresh, raw fish that really is incomparable, and the Peruvians know how to do it right.
Beer – still kind of meh, but it certainly sufficed, especially since it was still cheap and still came in big bottles. It was all light like Argentina and Chile, and we liked Arequípeña better than Cusqueño.
Wine – oh, how sad we were to leave Argentina and Chile, where we could get a great bottle of wine for only a few dollars! Peru provided the lower-end selections of Argentinian and Chilean wine at three to four times the price (and it's only gotten worse as we've moved north …).
Coca products were prevalent, and certainly not just for tourists. Coca tea, which I thought tasted almost exactly like green tea, was absolutely everywhere, and coca lozenges, cakes, and other products were in higher-end stoers. Many of our bus drivers and guides were chewing it constantly, and at the markets vendors sold the dried leaves from massive plastic garbage bags. It gave me headaches, but Brett found it did help with energy levels and altitude adjustment.
Muña tea was more prevalent in the Lake Titicaca area – herbal kind of like mint tea, which I loved, but much stronger. On Taquile Island, we tried té macho ("macho tea") – coca and muña, pisco, lime, and honey. Certainly a good way to get through those cold nights on an island three hours from the mainland!
And on the pisco note – we saw it mainly in tourist-oriented places, but our class on it told us it really is in people's homes. And pisco sours are certainly delicious, if only drank by tourists.
Queso helado is a delicious traditional type of ice cream, flavored with coconut and cinnamon and reminiscent of tres leches, with the texture of a creamy granita. It's "churned" in big copper pots set in ice, which gives it its distinct texture.
It's hard to believe we only have another week in South America, then on to Asia. In the meantime, I'm going to stuff myself with as many tropical fruits as I can and keep on my mission of finding the best rum in Colombia …