Colombia: The Food
Our final week in South America was, by my measure, our best. Colombia was absolutely enchanting – beautiful, vibrant, sophisticated, friendly, and welcoming to an extent that it took us aback a bit. All the southern-moving travelers we met – literally all of them – told us Colombia was their favorite, and even with those expectations looming, it impressed.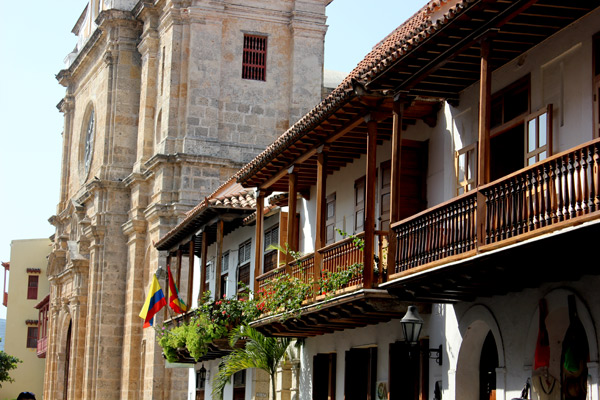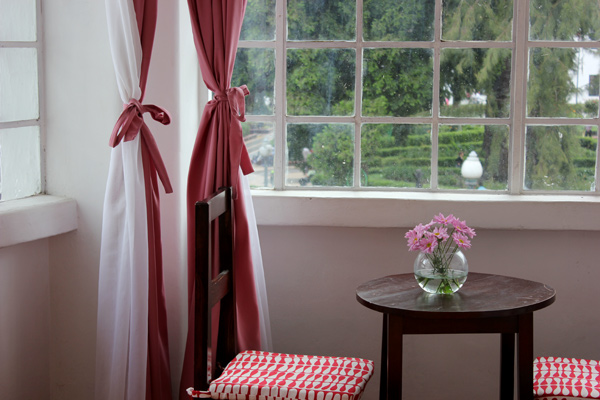 We made our way steadily north through the country, coming in from the south on a hellish 19-hour bus ride and making our way north to the Caribbean coast. We traversed the mountainous coffee region and hiked through wax palm groves and flew over river valleys and took a boat to an island off the coast – and tried to eat everything good along the way.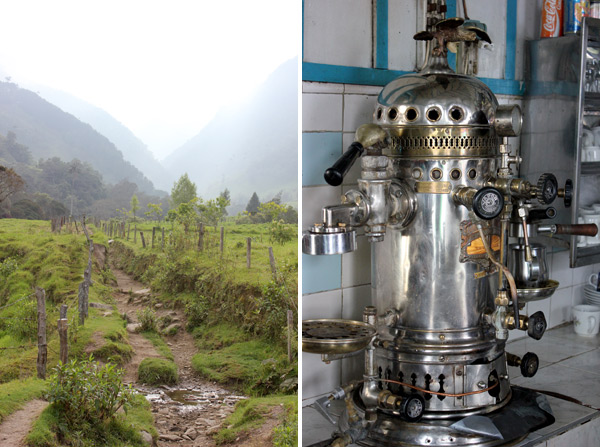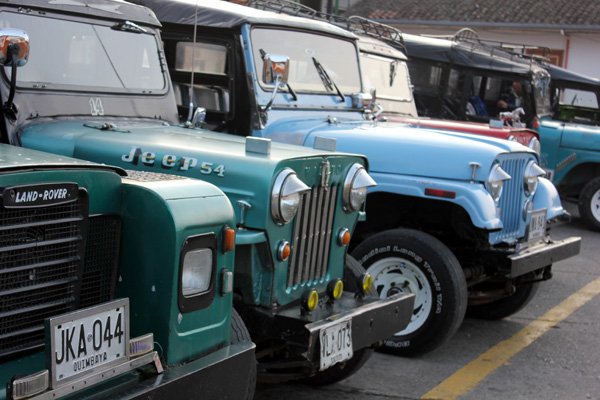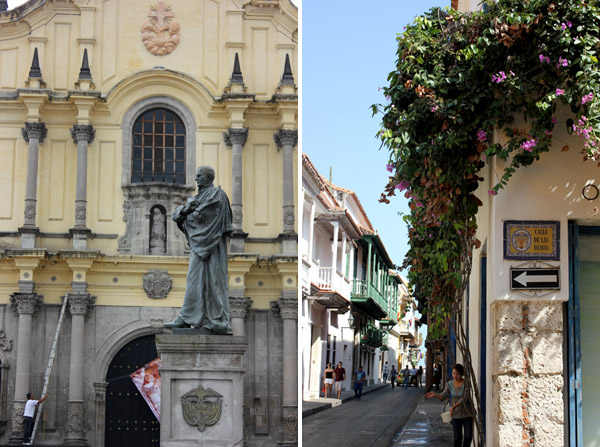 It became clear that I had grown a bit tired of taking photos by this point, after seven obsessive weeks of it, since most of our best meals in Colombia went undocumented and all I have from Medellin is a photo of a statue we jokingly (nonetheless aptly) named "Tommy Trojan, 2012 season." But we still have a fairly good selection of images from our time in Colombia, and plenty of observations about the food. And perhaps a change of scenery will energize my photography again – we're back in the United States at the moment for five short days, then onto Indonesia for our two months in Southeast Asia.
Let's get the repeat stuff out of the way first – more set menus and more light, disappointing beer. But also the ability to order the menu seco ("dry") without soup, which we took advantage of at lunchtime, and Club Colombia, a significantly better, more flavorful beer option.
Oh boy, oh boy, do the Colombians like to fry things. I remember leaving for these two months hoping to come back a bit thinner, with all the walking around and hiking we'd be doing and the budget we'd be on, but after seven weeks of mainly bread and meat and beer, this week in Colombia was the final kick to the health of my diet. (Along with the fact that, like in the United States, cheap generally means unhealthy.) Nothing here is safe from the deep fryer, save for vegetables (and that's because they generally don't exist). Meat, fish, empanadas, breads – all may have taken a dunk in the deep fryer before ending up on your plate.
The basic meal here was pretty similar to Ecuador – chicken (fried, broasted, or stewed), rice (sometimes coconut rice, especially near the coast), beans (sometimes lentils), and plantains. Sometimes it's fried fish instead of chicken, especially closer to the coast.
We had a disappointingly short visit in Popayan, a UNESCO City of Gastronomy, and since there was the first hostel kitchen we'd had access to in a while we actually cooked for half of our meals there. But our sense of the cuisine there was that it was very unique and I absolutely want to go back in the future to eat more. There were potato-filled empanadas with an otherworldly spicy peanut sauce, and tamales made from spiced potatoes instead of corn, and a huge variety of soups and sweets and other dishes unique to the city.
Also in Popayan we bought a small packet of candied coconut chunks from a vendor in the plaza, and every day since I chastise myself for not buying 100 more before we left. We figured there'd be more throughout the country, but we were wrong, and I might never forgive myself.
In Salento, a small town in the coffee region west of Bogota, we ate patacónes, a typical large, flat cracker made from a plantain pounded flat into a huge disk and – you guessed it – deep-fried. They're served as the starch alongside (or under, more commonly) main dishes, but also as an appetizer or main dish topped with hot tomato chutney, shredded white cheese, and sometimes shredded chicken or ground beef.
We also tried a typical Salento soup preparation – a thick chicken broth with bits of pasta and vegetables, served with a whole, ripe banana to be sliced directly into the soup. It was surprisingly refreshing and delicious, and something I'm looking forward to experimenting with more at home.
We also began seeing arepas – cooked corn cakes somewhere between a pita-like shape and a thick griddle cake, typical of Venezuela. They were served at restaurants, sold packaged in grocery stores, and grilled or fried or baked fresh on street carts, usually then filled or spread with butter and shredded white cheese.
Colombia is famous for its coffee industry, but we'd been warned that with the majority of the good stuff destined for export, we'd be disappointed with what we got in the country. That was only somewhat true, though, primarily because of our stop in Salento. The coffee there was lovely and served strong, with or without milk.We hiked to a coffee plantation one of our days there, and I had one of the absolute best cups of coffee I've ever had.
I had looked forward to good chocolate in Colombia, but from what I could tell it was also mainly for export. But I did buy some bars at a store in the airport, and have been absolutely in no way disappointed. It's bright and tangy, like most Latin American chocolate, and very good.