Bali: The Food
We started our time in Asia with two weeks in Bali, one of Indonesia's 70,000 islands and probably its most well-known (and most touristy). We hadn't planned to include it, originally, but had the chance to meet some friends there so added it to the trip. We spent time in various places on the island, including the chaotic, dense, touristy south, the idyllic northwest coast, the rainy, mountainous interior, new-agey, artsy, Expat-filled Ubud (of Eat Pray Love fame, as much as they'd hate me saying it), and the laid-back coast of the Eastern tip. We spent plenty of time on the beaches, yes, but also wandered around temples and soaked in the colors and scents of the markets and trekked through the rice fields and spent many (many) hours driving on winding roads through villages and countryside. The heat and humidity were overwhelming, but we still tried to get out and do what we could, and of course that included eating.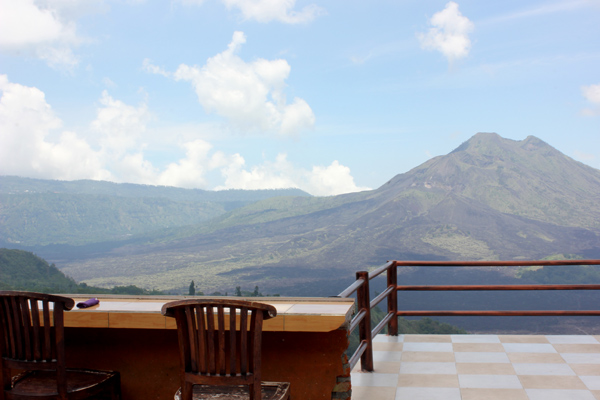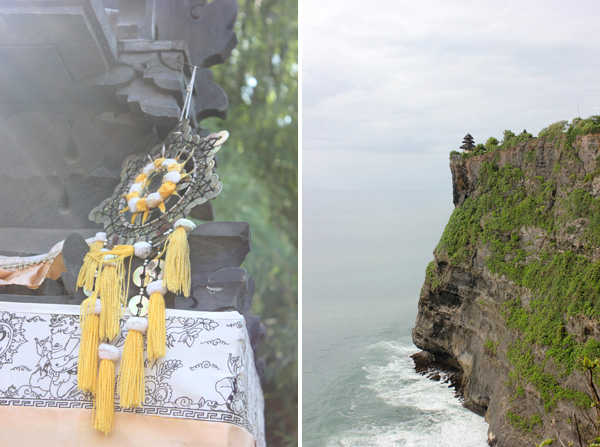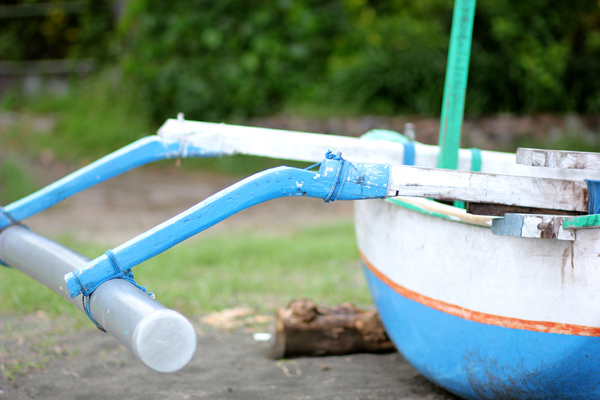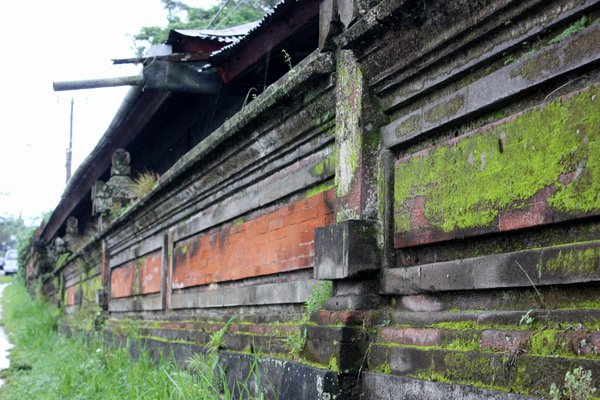 Bali shares a lot of its culture with the rest of the country, but also definitely has its own identity and thrives on that uniqueness. This extends to the food as well – there are major influences of wider Indonesian cuisine, but a lot of it is truly Balinese. It's easy to see the influence of other Asian cuisines, as well – Chinese and Thai, in particular – and in our tourist experience it was sometimes difficult to tell what was actually Balinese and what was there for tourist/Expat tastes, but we were able to pin down some of the more traditional dishes.
Again, my disclaimer – we were only in Bali for two weeks, with all the limitations that come along with that, and here more than anywhere else did we feel like we were limited to more tourist-oriented options for eating. We're normally pretty open to taking risks with where we eat and are generally far more comfortable eating in places with locals than in the tourist restaurants, but in many of the places we went on Bali, this wasn't even an option. It was tourist restaurants or somehow find a ride to a warung, one of the little open air local restaurants, but since we didn't often know where those were and didn't want to pay the sometimes exorbitant taxi costs, we just stayed with what was close. It was actually pretty difficult to get around places outside of the bigger cities, and often difficult to walk even a kilometer or less down the road to find somewhere else – no sidewalks, crazy traffic, incredibly uneven roadsides full of holes and obstacles, etc. So, we stuck with what we had. In some areas, that meant we ate at really tourist restaurants – places with hamburgers and margaritas on the menu, at ridiculously inflated prices – but most places that just meant places with slightly inflated prices and a combination of Balinese and Western dishes (always – always – including spaghetti bolognese, for some reason). There were other Indonesians eating at these places, but from what we could tell they were tourists themselves (domestic tourism is a huge portion of the tourism on Bali). We ate well, don't get me wrong, but it likely wasn't as authentic of an experience as I would have liked to have.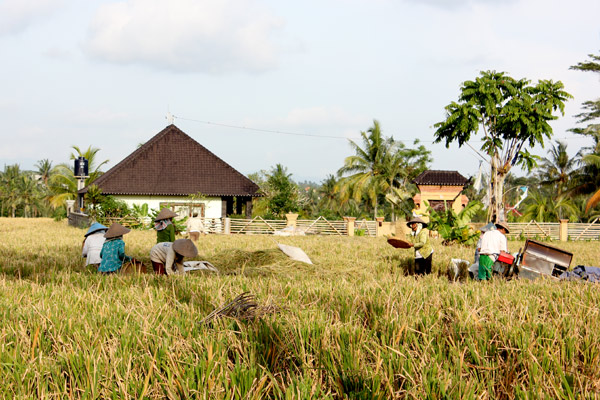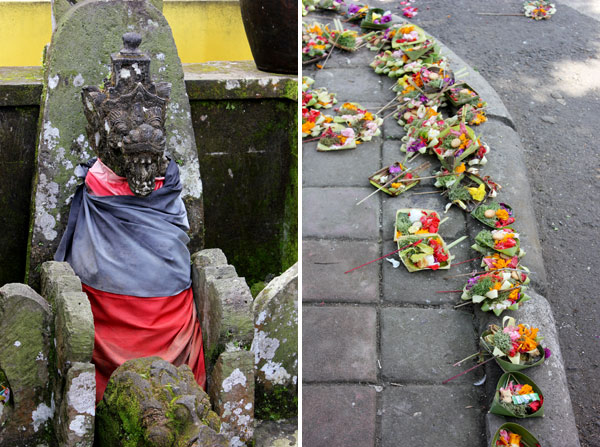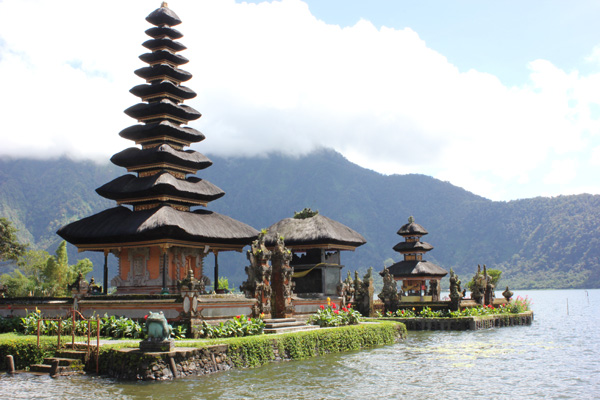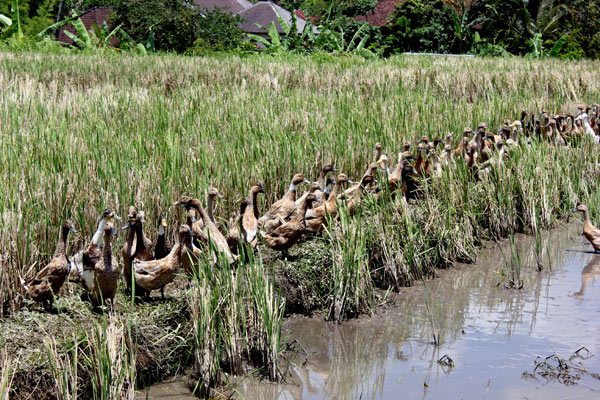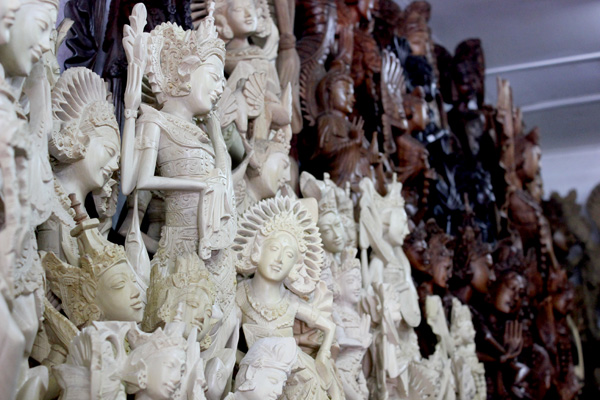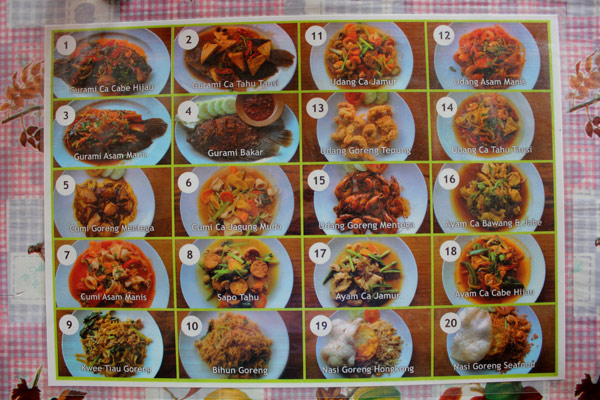 Our foundation for Balinese food while we were on the island was two basic dishes: nasi goreng (fried rice) and mie goreng (fried noodles, of a variety of kinds). Usually both came with veggies, chicken (or meat/fish of some sort), fried egg (runny yolk, if we were particularly lucky), and prawn crackers (crispy, spongy looking crackers that Brett said were tasty  – I couldn't eat them because of my shellfish allergy). We ate one or the other or both every day. We would have liked to explore more of the Balinese dishes on menus, but were a little afraid of food safety issues – we were there during low season, and when we weren't sure if there were more than a handful of people eating in a place on a given day, fried noodles or rice with veggies always seemed like a safe option.
Another basic we ate often was sate (satay), skewers of chicken, lamb, fish, or other meats served with peanut sauce and rice. The peanut sauce here was a far more mature version than the one I've had in the states – spicy and flavorful, darker and thinner, and absolutely delicious. I pretty much only ever ordered sate because I wanted – no, needed – more peanut sauce in my life.
Cap cay was another common order for us, since it was just stir-fried veggies and chicken with rice. I was joyous to have more vegetables available, and we often ordered this alongside something else just get more of them.
Tempeh was really common, which makes sense – it's originally from Indonesia and heavily relied upon across the country (especially on Java) as a source of protein. On most menus tempeh was served as part of gado gado, a mix of boiled veggies with peanut sauce, tofu, and tempeh, but in the more heavily touristed areas it was offered in a variety of ways.
We also ate babi guling (roasted suckling pig), available across the island either in specialized babi guling restaurants or by special day-ahead order at most other places. We went to a long-standing babi guling specialty restaurant in Ubud, where we ordered the basic mixed plate – a delicious and steaming mound of rice, pork meat flavored with ginger and chili, fried pork, blood sausage, and roasted pork skin, along with stir-fried green papaya and coconut. It was all packed with flavor and we poured on sambal (chili sauce), even though we already had big drops of sweat running down our backs. We had hoped to have a meal like this again before we left, but couldn't find a babi guling place within walking distance on our last two nights.
On our way from Ubud to the eastern coast, we stopped with our driver for a lunch of spicy fish sate – three different types of skewers, curry fish soup, stir-fried sea grass, rice, and a fresh salsa made from onions, chilis, lime, and coconut oil. It was definitely the spiciest meal we had on the island, but perfect for a hot day by the beach.
Ginger, lemongrass, and chili were particularly common flavoring elements, commonly mixed together with turmeric, galangal, and garlic. We this flavorful combination in curry soups, mixed up with minced fish, slathering grilled chicken and roasted pork, and a variety of other ways.
Indonesia was once a Dutch colony, and there are two culinary legacies from that time. One is the jaffle/joffle, a sandwich pressed and toasted so that the edges fully enclose the filling. It was on pretty much every menu everywhere, with only a couple of exceptions.  There were sweet ones – banana and pineapple – and savory ones – ham, cheese, bacon, tomato, and hard-boiled egg were common. The other food legacy is, strangely enough, chocolate sprinkles. They were sold in clear plastic bags absolutely everywhere, from people on the street to convenience stores to fancier grocery stores. We still have no idea what they do with all those chocolate sprinkles.
Condiments on the table almost always included sambal (chili sauce), soy sauce, ketchup, and a thick, sweet-savory sauce similar to a sweetened, thickened soy sauce. We used the sambal and the thick sweet one with abandon, particularly to soak the piles of steamed rice that came with almost everything.
The fruit on the island was pretty fantastic – bananas, passion fruit, mangosteens, rambutan, and a whole bunch of other things we'd never seen or heard of before. Unfortunately the pineapple was subpar at best and we're not really sure why, but everything else was great.
The best dessert we had on the island was black rice pudding (rice pudding made with nutty black rice), served warm with coconut cream and palm sugar. It was incredible, and will absolutely be showing up in our kitchen when we get home (I even bought some palm sugar to bring back with us).
We spent a day in the interior mountainous region, including a few hours wandering around a local market. The main street was lined with vendors selling fried chips and snacks of various sorts – beet chips and puffed prawn crackers and crispy fried bananas and peanut leaves (leaves from the peanut plant, we guessed) coated in batter and fried. We weren't really sure of how the business model worked, since there were dozens of vendors selling identical products in identical packaging all lined up next to each other, but what we tried was certainly delicious.
There's actually quite a lot to be said about the tourist/expat/non-Indonesian food that we experienced, but I don't know that it's worth going into too much depth. Ubud was packed with new-agey restaurants, European-style cafes and bakeries, and other similar sorts of places, and what we tried was for the most part pretty good. The tourist/expat places we tried in other parts of the island were not as great, but we know we could have gone up (way, way up) in price range and found some great cuisine. One night we ended up at a bar in Seminyak (part of the southern, very touristy area of the island) to meet up with some friends of friends, and were absolutely shocked – it was by far the fanciest/nicest/hippest bar/club we'd ever seen, with prices to go along with it (think $15+ for a fancy artisan cocktail). Some parts of the island are entirely different worlds from the rest, and I'm sure there's excellent food to go along with it (maybe not authentic, but excellent nonetheless).
A huge variety of spices are grown on the island, and we found great deals on them in the local markets. Most notably, I picked up about 50 whole vanilla beans for $2. (!!!!!!) If you're nice to me, I might give you one.
Beverages: Beer (mainly Bintang) was more of what we had in South America – fairly average, light, fizzy pilsner. It got real boring, real fast. Wine and cocktails were available, but in general prohibitively expensive. Arak, the local rice wine, tasted kind of like sake but did not warrant a second tasting. Coffee is a big product here, particularly for tourists, and included luwak coffee, the most expensive kind in the world (I'll let you click on that link to read about it yourself – and yes, we tried it, and yes, it was delicious). Coffee in general was made in the Turkish manner, ground into powder and served unfiltered. I don't particularly like coffee that way, but it sufficed, particularly because so much of it was high quality product to begin with.