The Best of Southeast Asia
Just as I did with South America, here's a quick roundup of my favorite food-related experiences in Southeast Asia. In terms of food and beverage (as well as many other things), these two months were quite different than the previous two – entirely different styles and flavors, different traditions surrounding food, and different attitudes and behaviors on our part. For instance, by this point in our travels we became far more comfortable with eating street food, which was much more abundant in Southeast Asia than in South America. At the beginning of South America I was generally fairly wary, unsure of how to tell what would be safe. By the time we got to Southeast Asia those feelings were long gone, and I happily and readily dug into anything and everything we saw on the street that looked delicious. More often than not we'd sit down at a place based on the signage, hold up two fingers ("two orders, please"), and eat whatever they brought out. It was definitely to our benefit, since a lot of the non-street food we had was incredibly mediocre. (I'm sure if we had gone to fancier places, there would have been some pretty great stuff.) We also discovered some of our most favorite dishes this way.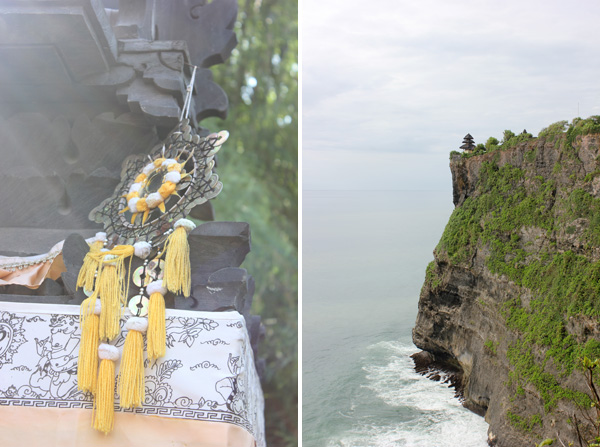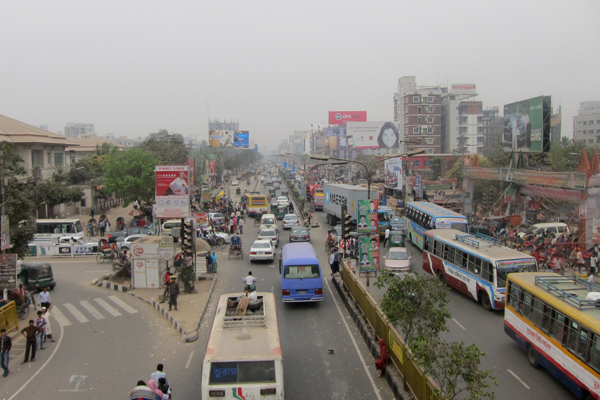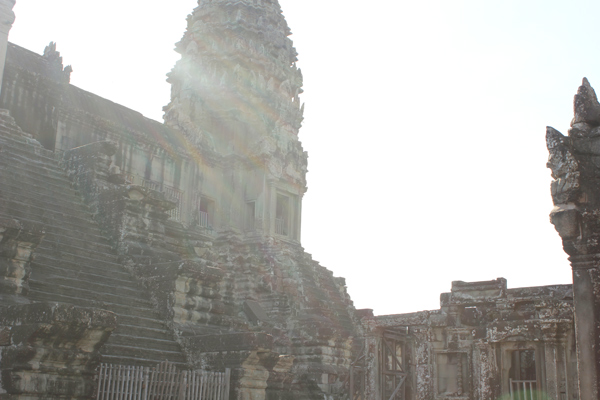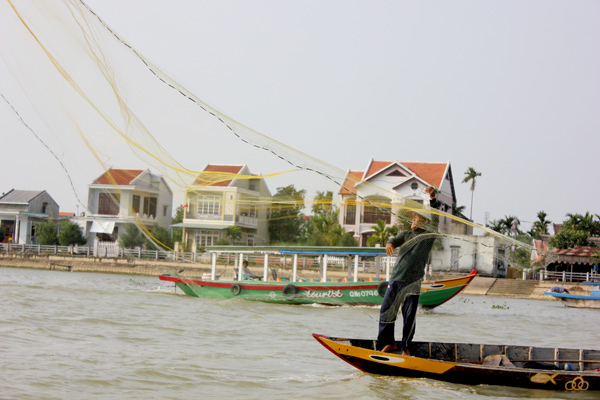 One difference you'll note between this post and the South American version is that I don't have many specific restaurant names. I know this isn't helpful for anyone reading this hoping to recreate the experience, but to be honest a lot of the places we went didn't have names, and since neither Brett nor I spoke any of the languages (as opposed to Brett speaking Spanish), it was difficult for us to remember names when they existed. If you really want to know specific locations for a future trip, let me know and I can walk you through specific directions (if I remember, that is).
Chicken, lamb, and mystery organs satay with peanut sauce – warung in Seminyak
Mangosteens – everywhere
Black rice pudding – random luwak coffee shop (by "coffee shop" I mean "half-built building") on the road between Pemutaran and Danau Bratan
Babi Gulung (roasted suckling pig) – Ibu Oka, Ubud
Fish satay lunch – warung between Ubud and Amed
Gado-gado and fried fish with onion relish – tiny Amed café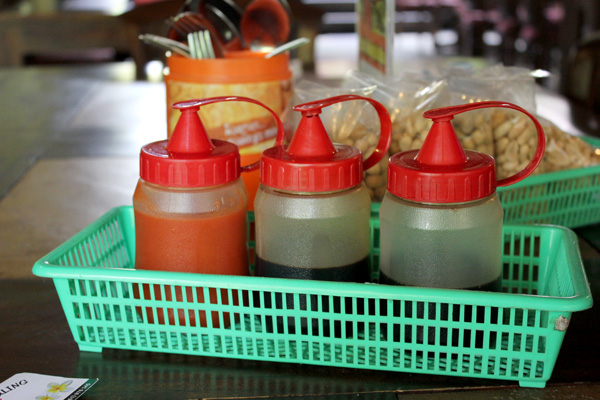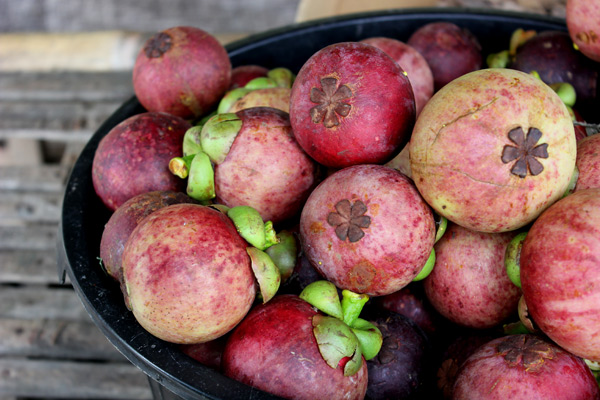 Mustard seed steamed fish, curried cauliflower and peas, tomato-date chutney, naan, and raita – Oh Calcutta!
The meal we had at Roll Express, full of dishes whose names I cannot remember for the life of me (Joanna – help?)
Lime juice soda (sparkling water served with sides of lime juice and sugar syrup) – various places
The homemade Bengali meal prepared by Mutaleb at Joanna's apartment, including curried vegetables, egg curry, and lentils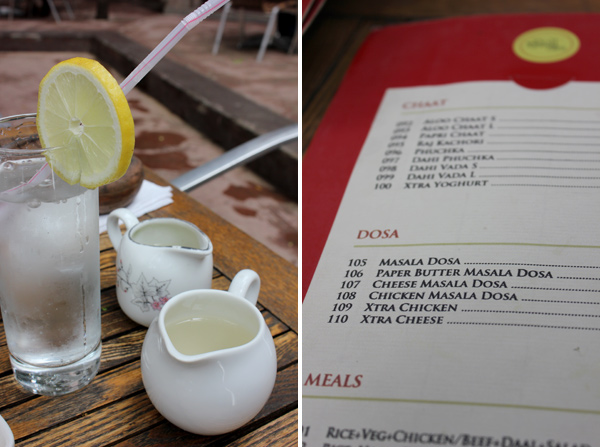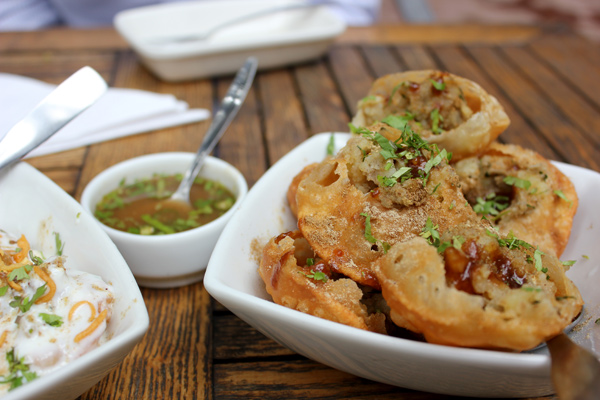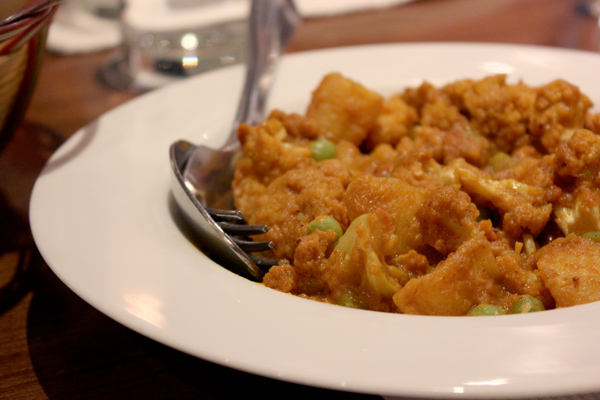 Khmer curry with pumpkin – Khmer Kitchen, Siem Reap
Green peppercorn chicken – restaurant whose name I can't remember, Siem Reap
Fried spring rolls – White Rose, Battambang
Fish amok (coconut dry curry) – Smokin' Pot Café cooking class, Battambang (yes, I'm saying that something I made myself is one of the best things I ate in Asia)
Chocolate brioche – Blue Pumpkin Café, Phnom Penh
Khmer noodles and panko fried chicken – various food stalls, Phnom Penh Night Market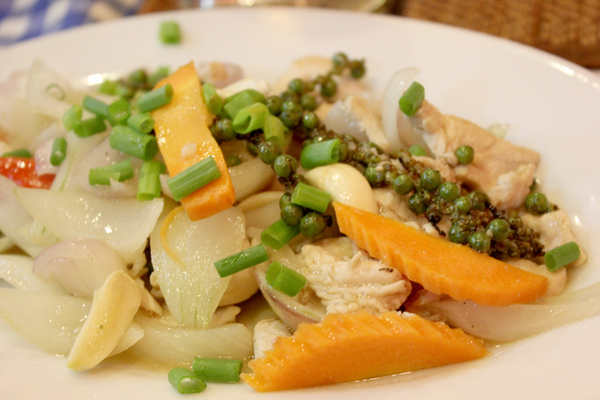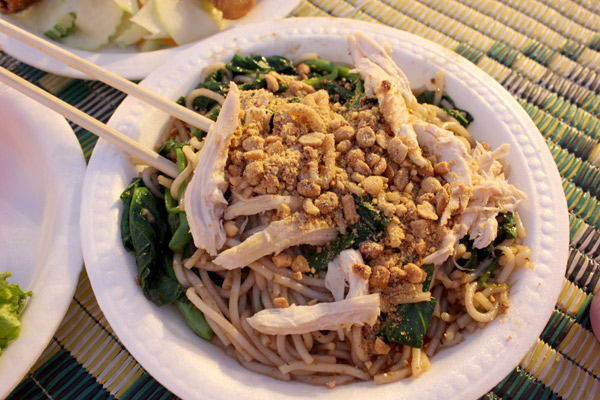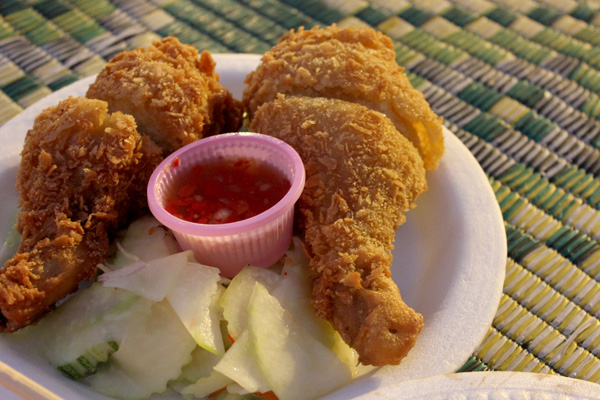 Vietnamese iced coffee (with condensed milk) – various places throughout the country
Banh mi sandwiches – various street carts throughout the country (see the Vietnam post for a lot more info about banh mi)
Sesame fry bread (especially when spread with Laughing Cow cheese) – various street cards (with self-supplied cheese) throughout the country
Pho – Pho51, Nha Trang
Cao lau – various stalls, Hoi An Central Market
Banh xeo – various stalls, Hoi An Central Market
Banh goi – Lonely Planet-recommended banh goi restaurant (can't remember name), Hanoi
Bun cha – Dac Kim, Hanoi
Bun bo nam bo – Nha Hang Bach-Phuong, Hanoi
Bia hoi – various places, Hanoi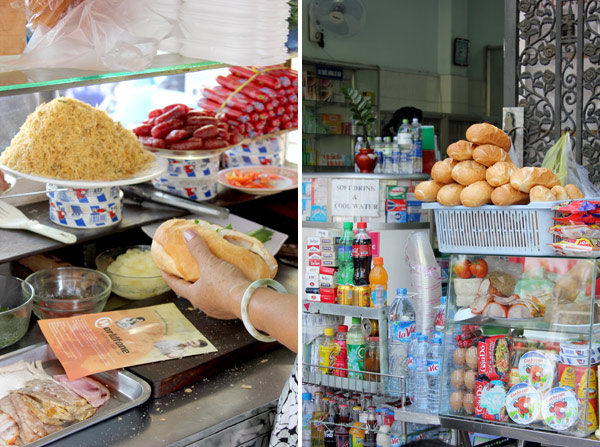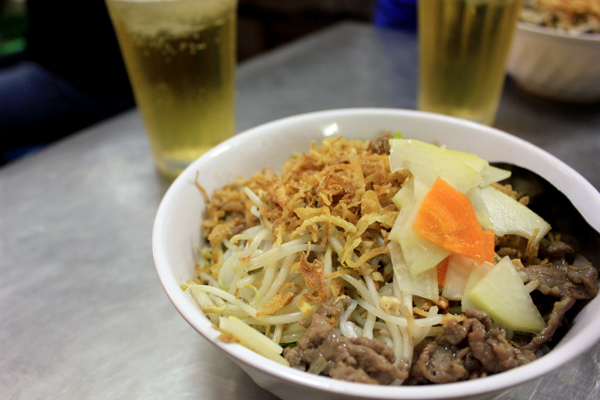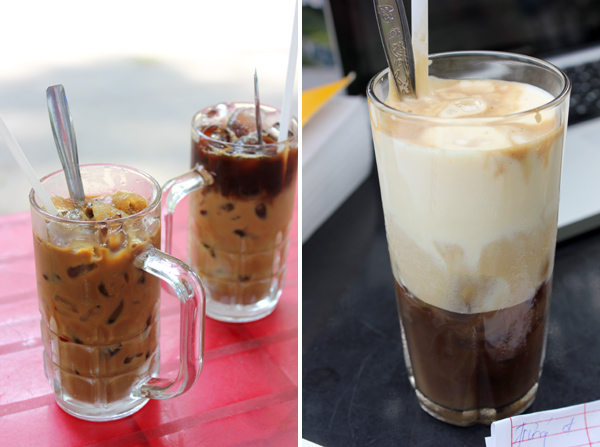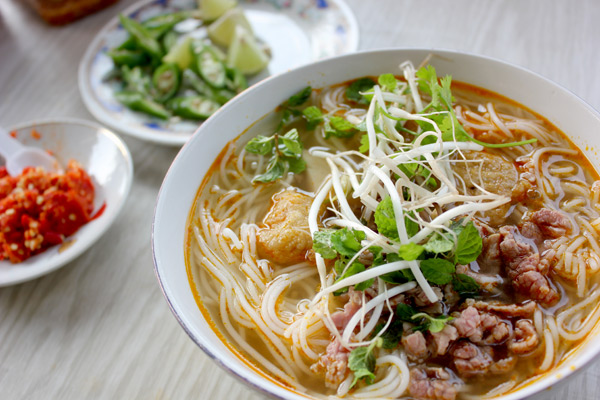 Thailand (no post)
Pad see ewe – street stall near our hotel, Chiang Mai
Mango and sticky rice – street stall near our hotel, Chiang Mai
Green papaya salad – restaurant near our hotel, Chiang Mai
Spicy waterfall pork – food stall, Ayutthaya Floating Market