Weekend Links, Jan. 27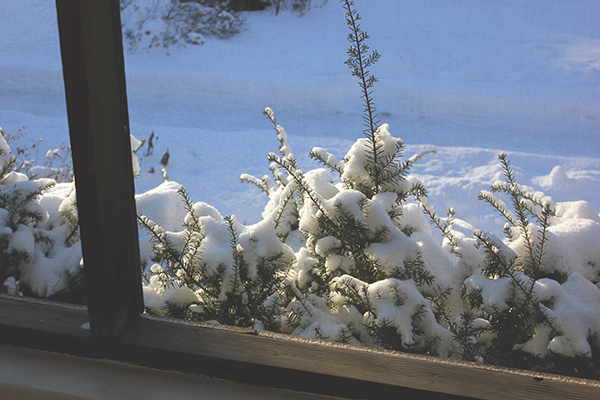 Front porch view.
Feeling a bit candle-lit-at-both-ends at the moment, which is ironic considering Polar Vortex #2 is headed our way. Haven't been reading much this week, but here are a few things to note:
Beans, beans, beans! I talk all about cooking with dried beans over at The Kitchen Gallery's blog.
And here's where I realize that all of the other links I want to post this week are related to booze. Welp, winter …
This (which we tried on Friday and was absolutely beautiful and very good) has us wondering what would happen if we shook other favorite cocktails with a whole egg … stay tuned for our findings!
A few "weird" drinking traditions from around the world.
Apparently I'm not the only one who sometimes stares at a tap system and wonders how it all works under the counter.
This reminded me how long it's been since I've had a salty dog, one of my favorite drinks. Guess that's what happens when you don't live in a place with local winter citrus …
I'll be teaching and can't attend, unfortunately, but this Madison cocktail shakedown looks amazing. (Again, full disclosure: I work for REAP, which will be receiving donations from the event.)
This week's meal plan Between a few busy weeknights, teaching a class on Thursday, and going out of town for a conference, there isn't much to plan. We're mostly trying to eat through all the leftovers in the freezer (or should I say "freezer," since much of it is actually frozen in a cooler on our back porch).
Roasted sweet potatoes and quinoa
Defrosted venison bourguignon, meatballs in tomato sauce, braised red cabbage
Lunches: leftovers, going out
Breakfasts: defrosted banana chocolate chip bread, bread with honey and butter, yogurt with defrosted applesauce