Weekend Links, Feb. 10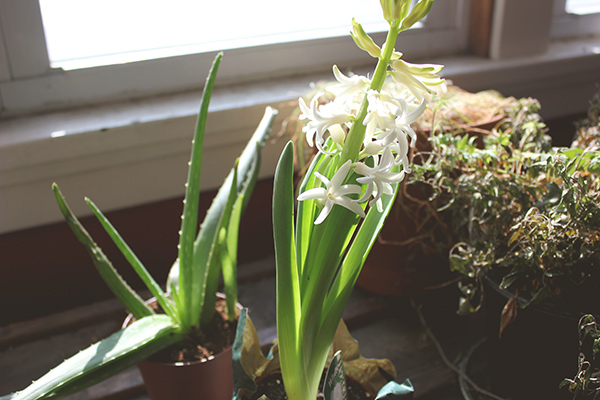 Winter plants, where the sun is.
We love you like XO Valentine's Day menu. (You know how much I love a good hip-hop food pun.)
I will always prefer a real paper card, but if you're in the market for some excellent food-related electronic Valentine's Day cards, you're welcome.
All right, no more about Valentine's Day. Big news: Walmart has signed onto the Fair Food Program, initiated by the Coalition of Immokalee Workers.
Molly Wizenberg's second book is coming out in three months. 75% of my excitement is to read it, the other 25% is thinking about what the weather will be like by then. (Okay, more like 50%.)
A handy guide to German beer, which unfortunately came to me a day after I struggled to explain to someone how German beer is more than just pilsners.
I am looking forward to making this sometime this week, even though the writers of that post seemed a little skeptical. Perhaps this grenadine will make the difference.
A short and interesting piece about the evolution of coffee roasters in the United States.
Purple Kale always has a lot of great writing about … strategic cooking, let's say, and this post on the "wastefulness of meal planning" reminded me that I should point out that even though I'm now starting to post a meal plan for the week, this isn't anything particularly new for us. And more importantly, we see it as much more of a general plan that helps us go grocery shopping and make sure we do any night-before tasks like salting chicken or soaking beans, not as a written-in-stone schedule. We always leave a blank day or two to leave room for dealing with leftovers and scraps (the point made in Purple Kale's post) or to leave space for impromptu dinners out or plans with friends.
That said, here's this week's meal plan:
Roasted acorn squash stuffed with lentils and mushrooms
Pollo alla Veracruzana (Rick Bayless recipe) in the slow cooker
Recipe testing french onion soup for a class I'm teaching later this month
Valentine's Day: homemade sushi, chocolate souffles
Breakfasts: leek-bacon frittata, granola
Lunches: leftovers, eating out, and salads with chicken, greens, kale, dried fruit, and a spicy creamy dressing
Dessert: ricotta-orange cake (said this one last week, but didn't have a chance to make it), cinnamon-pear pie