Weekend Links, Feb. 17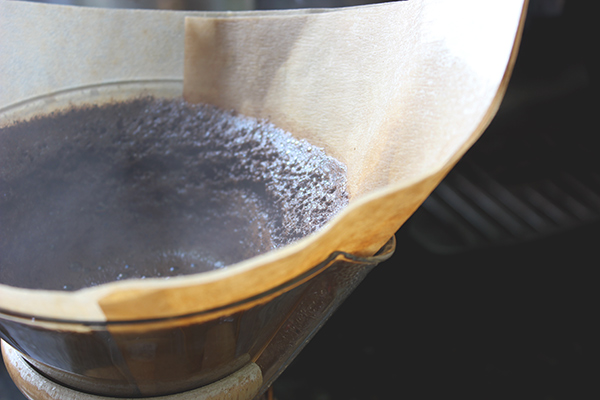 Sunday morning coffee. 
Before I forget, I have two tickets to MadTown Shakedown to give away! If you're in Madison and available Monday, February 24, and you like cocktails, it should be a really fun event. More info about it here and here. If you're interested, leave a comment here or on the Bowen Appétit Facebook page with a cocktail you've been enjoying recently, and I'll pick a winner on Wednesday!
Not sure why I've never tried this when I make oats, and I'll be doing it today when I make overnight oats for the week. (Never done that before either – so many oat-related firsts!)
I care approximately not at all that Valentine's Day is past us; this list of floral cocktails will be good any time. Hoping to try the Water Lily this week.
More on the crazy world of olive oil production and marketing, which makes me trust California oil more than ever. (Thanks, Val!)
Yes, yes, yes, yes, and yes: Rachel Cole's "5 essentials for a passionate, well-fed life." I'm not generally one to subscribe to life coach/mentor-type email services, but she has some great things to say about the relationships women have with food, cooking, home life, and health.
If you're in the mood to catch up on what's happening with the Farm Bill (who isn't?) or have been looking for an understandable summary, go here and here.
The Full-Fat Paradox. I'm still a little scared of using exclusively full-fat yogurt and whole milk, but we've been inching our way there for years. (Yeah Wisconsin.)
Meal plan – Brett has an exam this week, so we're trying to keep things relatively quick and easy.
Turnip-bacon gratin (vestiges of our winter CSA) with pork sirloin chop
Macaroni and cheese with kale and bacon
Leek and pork Chinese dumplings (Valentine's Day present)
Testing coq au vin for a class I'm teaching next week
Whole wheat sandwich bread with spent grains from brewing beer (Peter Reinhart recipe)
Breakfasts: Leftover buckwheat waffles (recipe coming soon), overnight steel cut oats
Desserts: Leftover almost-flourless chocolate cake from Valentine's Day, Girl Scout cookies