Weekend Links, March 31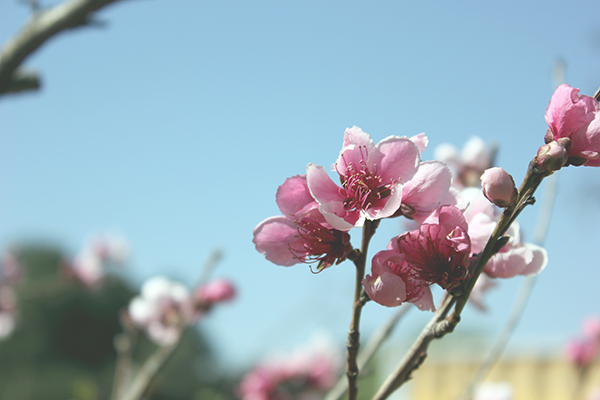 Blossoms, Pomona Organic Farm

Sorry for the relative radio silence these past two weeks. A wonderful week in SoCal full of sun and friends and incredible meals lead to a very hectic week after, and we're still playing a bit of catch-up. But I'm scrambling to get back in the game. Here are some links to get your week off to a good start:
Butter is not the problem.
Why do we equate vanilla with plain?
Gin, Aperol, cucumber – I'm in.
What's up with the weird-fitting label on Angostura bitters? This and more in a behind-the-scenes factory tour. (Also – has anyone out there tried their rum?)
A super-handy Whiskey Glossary (for all those times you need to know the difference between Canadian and Irish whiskeys on a moment's notice).
The search for a good coffee grinder. (Just don't ask me what we use because I'm too embarrassed to tell you.)
Inside Rick Bayless' Mexican Culinary Research Library.
This week's meal plan:
Chinese dumplings with pork and Napa cabbage (using leftover filling from a few weeks back)
Coconut dal and curried pea fritatta
Oven-roasted pork chops, braised red cabbage, spätzle
Maple-laquered pork belly, wild rice, and salad
Lunches: kale salad with wild rice, scallions, cilantro, edamame, carrots, and sesame seeds, with a rice vinegar-sesame oil vinaigrette
Breakfasts: overnight oats, bran muffins and yogurt