Weekend Links, April 21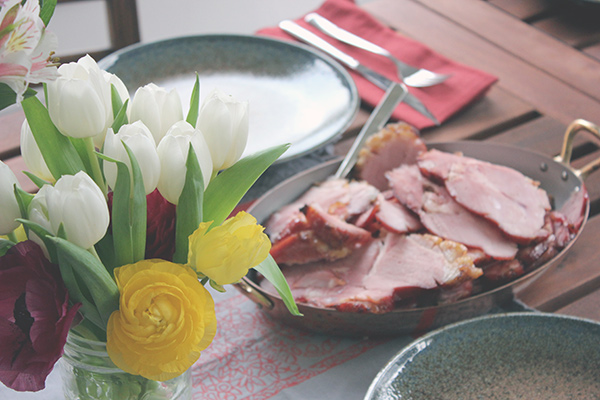 Easter centerpieces.
If you're ever at a loss for what to order at a coffee shop – especially if it's because you're in a different country or you're not sure what all of the various drinks actually are – here are two resources: a coffee glossary and a guide to 31 different typical coffee drinks around the world. (There's quite a few of my favorites on that last list – cortado, melange, and ca phe da, among others.)
National Geographic's new food section is a pretty great source for cultural, environmental, and political news/thoughts about food.
A new campaign making a pledge for "open source seeds," rallying against efforts to patent and thus regulate the distribution of seeds. (And the group is based here in Madison!)
Grilling season is upon us – an illustrated guide to filleting whole fish.
Beautiful photographs of meals from literature.
Honey, rum, lime. (What, no, I never put honey and lime in cocktails. No, not ever …)
This makes me even more excited to sometime buy the duck eggs we saw at the farmers' market on Saturday (first! outdoor! market! of! the! year!).
Yep, I'd eat at these places.
The 25 most popular items at Trader Joe's. (aka a list of cookies, cranberries, and pumpkin flavoring)
And speaking of Trader Joe's, this one's for all my LA friends – this fascinating article about the man who runs the Silver Lake Trader Joe's parking lot. (You all know what I'm talking about.)
MRIs of 20 fruits and vegetables. Beautiful! See if you can guess them all.
Best rap lyrics about brunch.
Meal plan, post-Easter/end-of-semester edition:
Vegetable soup with garlic croutons, testing for my class next week
Mac and cheese with leftover Easter ham
Pizza with pesto, mozzarella, chicken, kale, and artichoke hearts
Lunches: leftover Easter dishes (ham, scalloped potatoes, cheese bread, green beans)
Dessert: leftover coconut tres leches cake
Breakfasts: leftover 8-grain cinnamon rolls with cream cheese icing (these were amazing – definitely a post coming sometime) and yogurt, cereal