I'm still here!
Contrary to what this blog might otherwise suggest, I have not disappeared in 2015! I'm still here, prolonging my return to real life after the holidays and re-acclimating to the beast that is a Midwestern winter. I'm even cooking a little, and here's some proof: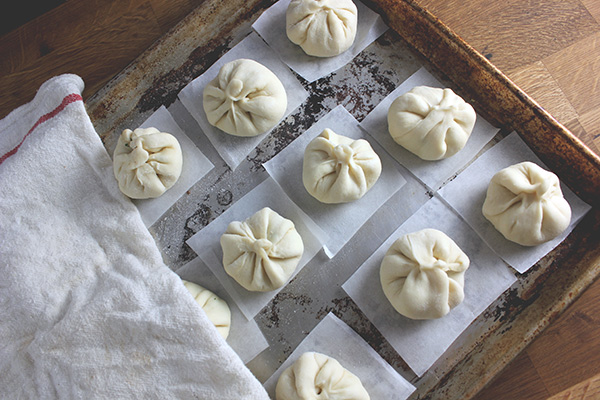 That's a pan of chicken and shitake-stuffed bao, ready for the steamer – testing the recipe in preparation for Wednesday's Chinese dumplings class. This was a very successful holiday season for Bowen Appétit, and the private classes we booked along with the normal class schedule have kept us quite busy and the house quite full of activity.
But this also means there will be new recipes here soon! And plenty of helpful cooking advice to go along with it. To be honest, I find the beginning of the year to be the perfect time for simple, intuitive, comforting home cooking – roasted vegetables, simple pastas, big salads – and I love to enjoy that time before getting back into cooking projects and in-depth recipes. (Aside from the testing I do for classes, of course … and no one's complaining about the bao we'll be eating tonight!)
Hope you're all making the best of 2015 thus far – I'll see you here again soon!