Firey, Triple Crunchy Emergency Guacamole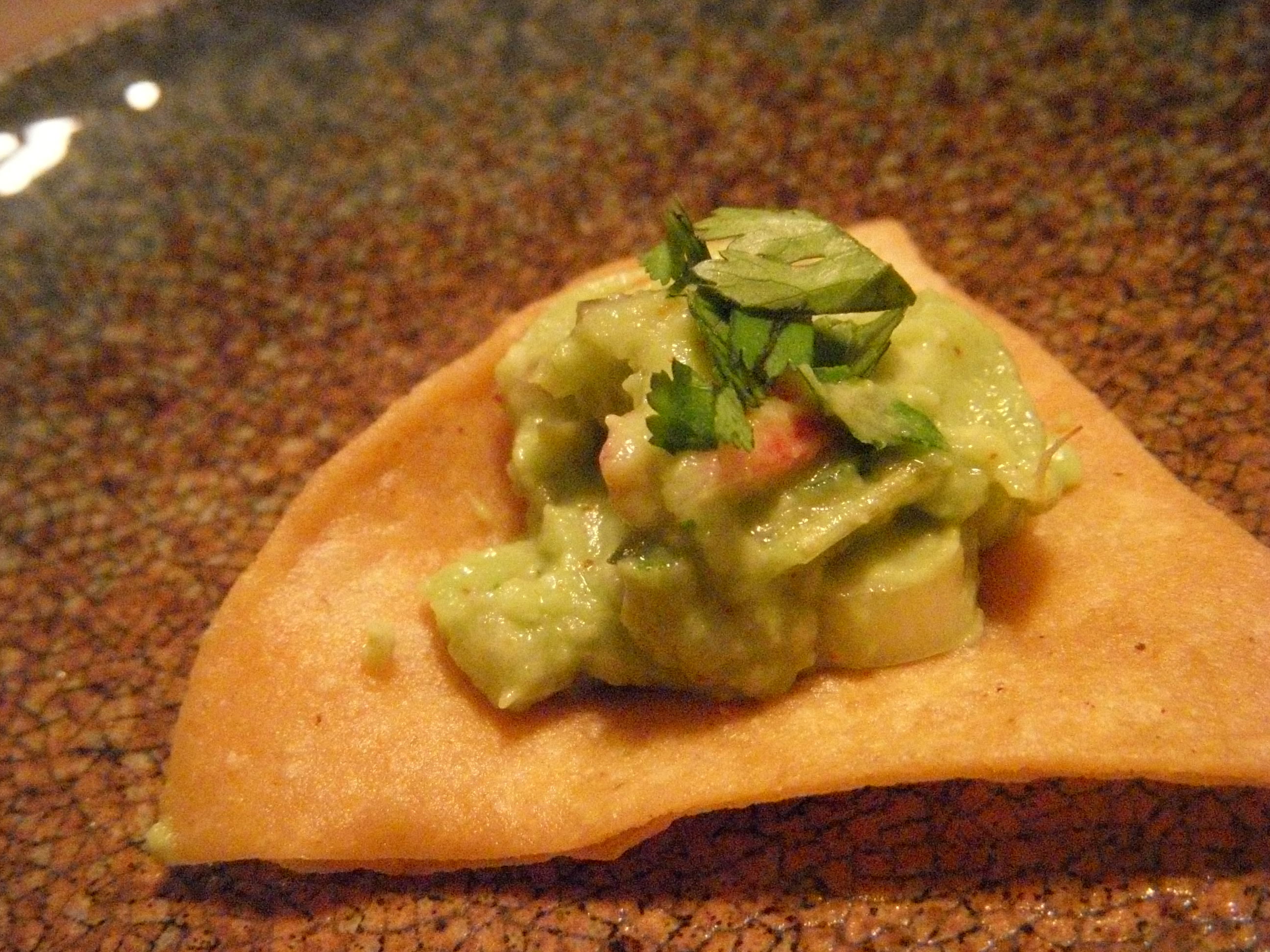 Subscribing to a CSA has lead to a lot of "whoa, we still have x in the fridge?" and "crap, that thing we didn't use three weeks ago, and again two weeks ago, means we now have three weeks of that thing built up that we need to use." Overall it's been an excellent exercise in eating more veggies and a more interesting array veggies and in meal planning and cooking, but sometimes we get the same thing so many weeks in a row we kind of lose track of it. Especially when they give us some items, like avocados, that specifically need to sit around a few weeks before they're ripe and edible.
Flash forward to yesterday, when I picked up an avocado out of the basket and it almost mushed right in my hand. It was, as they say, an "AVO-MERGENCY," so we turned to rather drastic measures. Or: it was, as in reality, a situation where we needed to use two avocados rather soon, so I made some guacamole.  Some rather improvised guacamole, with heat from some cumin, cayenne, and hot sauce, and quite a bit of crunch thanks to some spicy green onions (one of those aforementioned "hey, guess what's still in the cripser drawer?" items), some biting red radishes (with a miniscule dice), and some sweet, honey-scented asian pear.
Fiery, Triple Crunchy Emergency Guacamole

All ingredients are approximate and to taste.

2 medium avocados, almost overripe
2 green onions, crudely chopped
2 small red radishes, diced finely
1/4 asian pear, diced finely
1 Tbsp. chopped cilantro
2 cloves garlic, diced
1-2 limes, juiced
1/8 tsp. cumin
1/4 tsp. cayenne
A few drops of your favorite hot sauce (I used our hottest)
Liberal amounts of salt (to taste, of course)

Scoop avocado "meat" into bowl and mash until no large chunks are left.  Stir in all other ingredients, adding more herbs, lime juice, salt, and spices to taste. Eat with the most delicious chips available.