Baking to heal hearts and lift spirits
by Bowen Appétit on July 19, 2010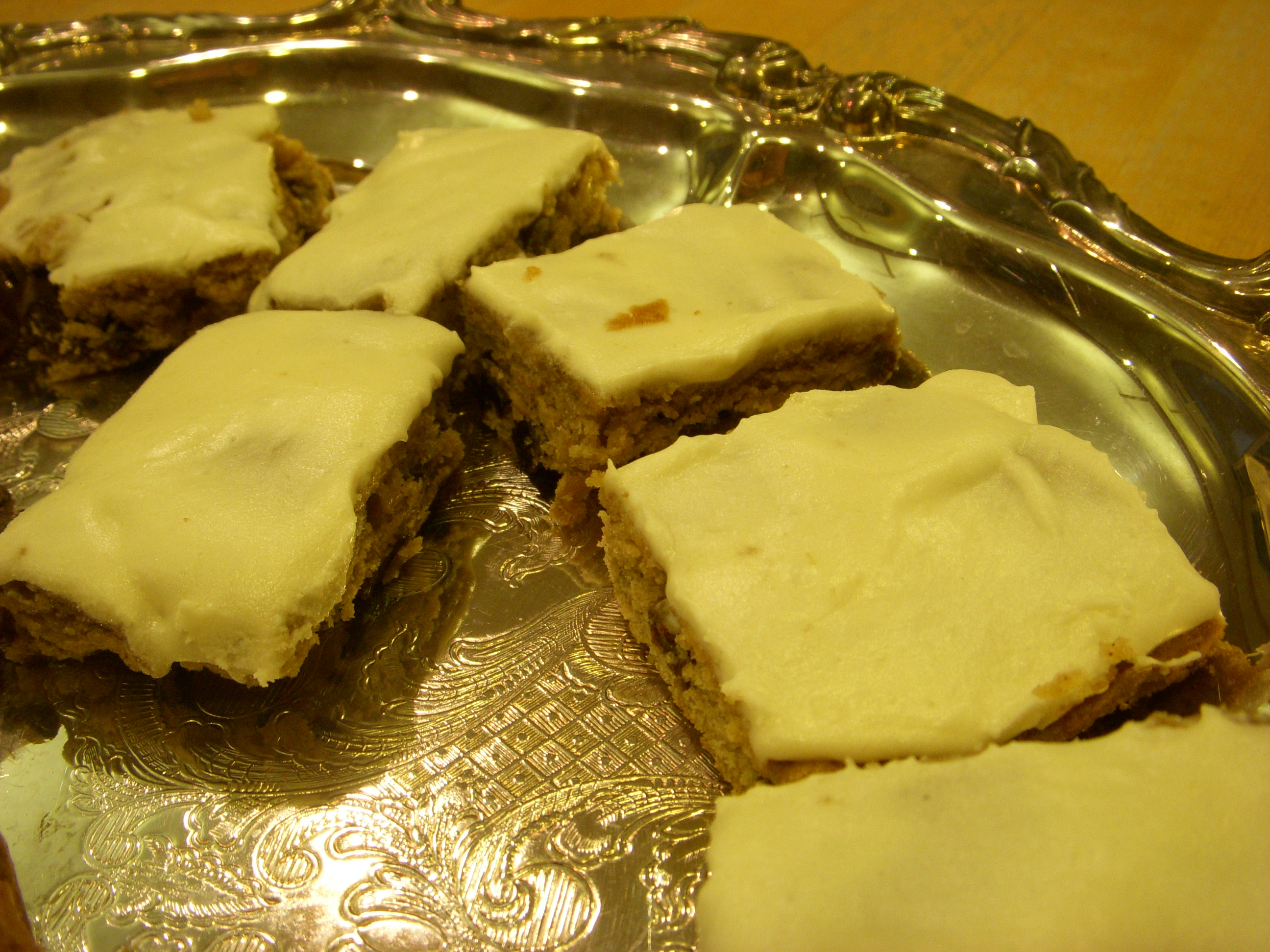 The academic side of me (well, let's be honest – at this point, the academic molecule that still exists inside of me) could go on for days and days about the emotional side of food. How food is one of the only things on earth that connects a person's physical, emotional, social, spiritual, cultural sides; how it touches almost every economic, environmental, and personal element of life; how food is innately sensual, engaging all of the senses – if you'd like to read me extrapolate on such things for approximately 130 single-spaced pages, you're welcome to read my thesis (oh god, you're in for a fun time).
But this is all to say that I know all of these reasons have to do with why I'm so interested in food – as an activity, as a topic of inquiry, as a means of creative and emotional expression. I've always been a "feel something lacking in your life? need some support in your life? here's a pie" sort of friend/neighbor/roommate.
This is also why we made recipes a part of our wedding – as part of the forming of our new family we requested a recipe with each RSVP and gave out some of our favorite recipes as a favor at the reception, and when the women in Brett's family threw me a shower they each gave me a recipe or two that had been long-standing in the family.
We recently lost one of these very important women, and when we traveled north for the celebration of her life this weekend, I brought a batch of her recipe along with us. Simple but elegant, sweet but with an earthy kick – just like her. Peggy, we'll miss you.
Madeline Snyder's New England Squares
When I brought these out on Friday evening, Brett's mom actually pointed out it wasn't Peggy's recipe, but Peggy's mother's. That makes it my great-grandmother-in-law's, if not earlier even. I can imagine her getting it from some fashionable women's periodical of the day …

1/2 cup shortening
1/2 cup white sugar
1/2 cup brown sugar
1 egg
1/2 cup cold coffee
1 1/2 cup flour
1/2 tsp baking powder
1/2 tsp baking soda
1/2 tsp cinnamon
1 cup raisins
Powdered sugar, milk, softened butter, and vanilla for frosting (see below)

– Preheat oven to 350 degrees.

– Cream together shortening and sugars, add egg.

– Mix together dry ingredients.

– Add coffee and dry ingredients, alternating 1/3 of each at a time.

– Add in raisins.

– Spread in a greased baking pan – I used 9×13, even though the recipe says 10×15 – I'm sure anything similar would be fine.

– Bake for 20 minutes, or until toothpick comes out clean.

– Frost with powdered sugar frosting – that's actually all the recipe says, so I googled around until I found that generally this means four ingredients: powdered sugar, softened butter, milk, and vanilla. I didn't measure anything, just put in about 2 cups of sifted powdered sugar and added other ingredients until it made a frosting of the texture I was looking for.

– Frost when ready. Eat surrounded by the company of your family in a cloud of long-needed laughter, if possible.