Turkey sloppy joes and brioche buns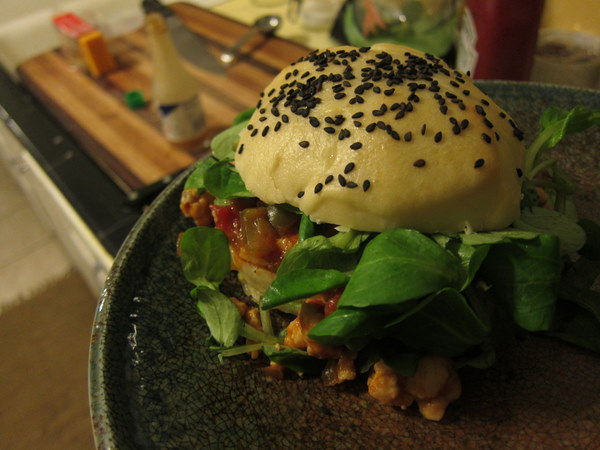 Did you eat a lot of Manwich as a kid, like I did? Did you love it with all of your little girl heart, like I did? On toasted Wonder Bread brand Texas Toast, with a slice of Velveeta, like me?
There's nothing like tissue-soft white "bread," processed cheese food, and a sweet salty meat sauce to make a 7-year-old Minnesotan girl happy.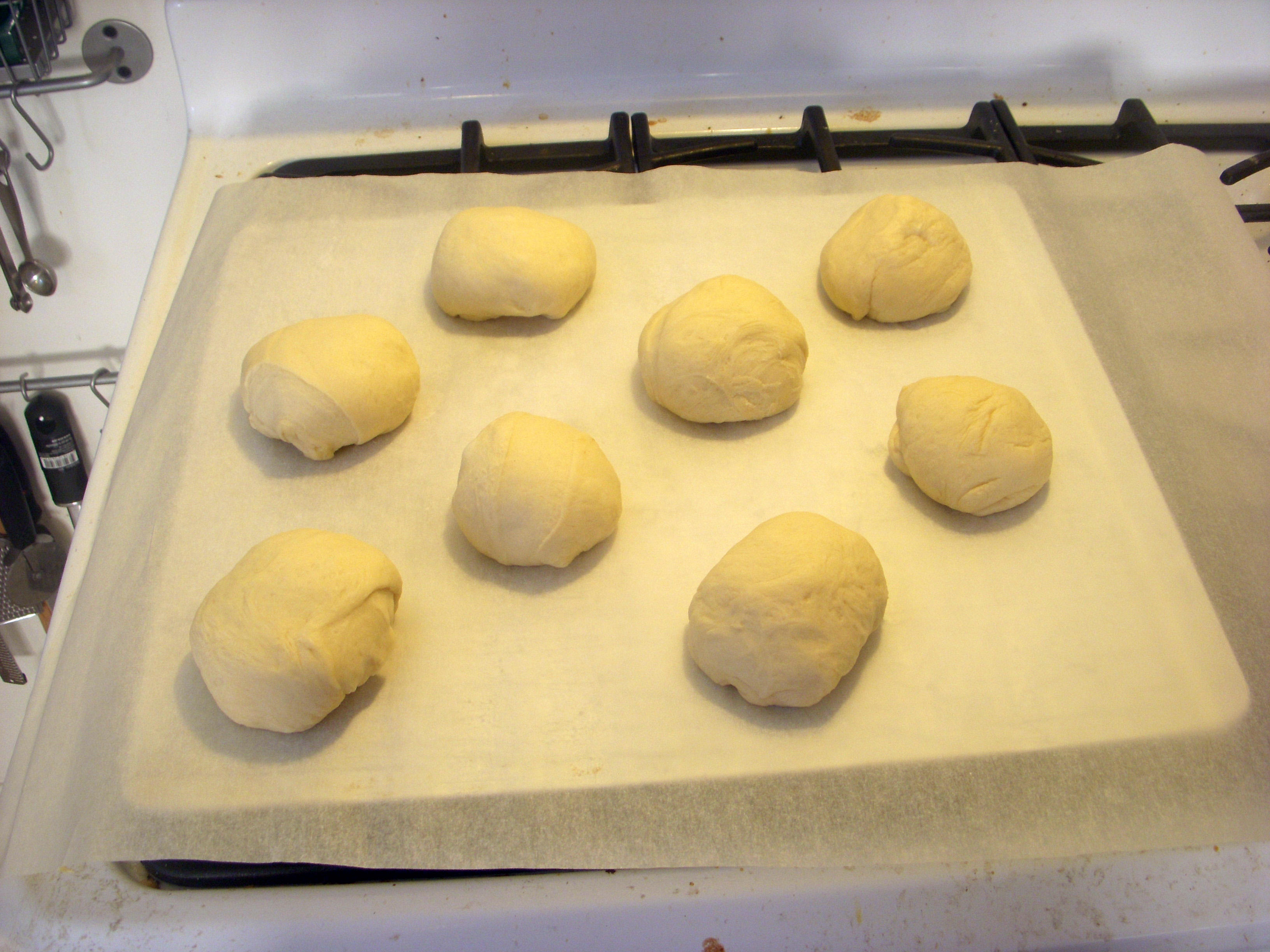 But let's be honest, there's a lot of room for improvement there. Some brioche here, some anaheim peppers there, a bit of hot sauce, and you've made a 26-year-old Bowen happy.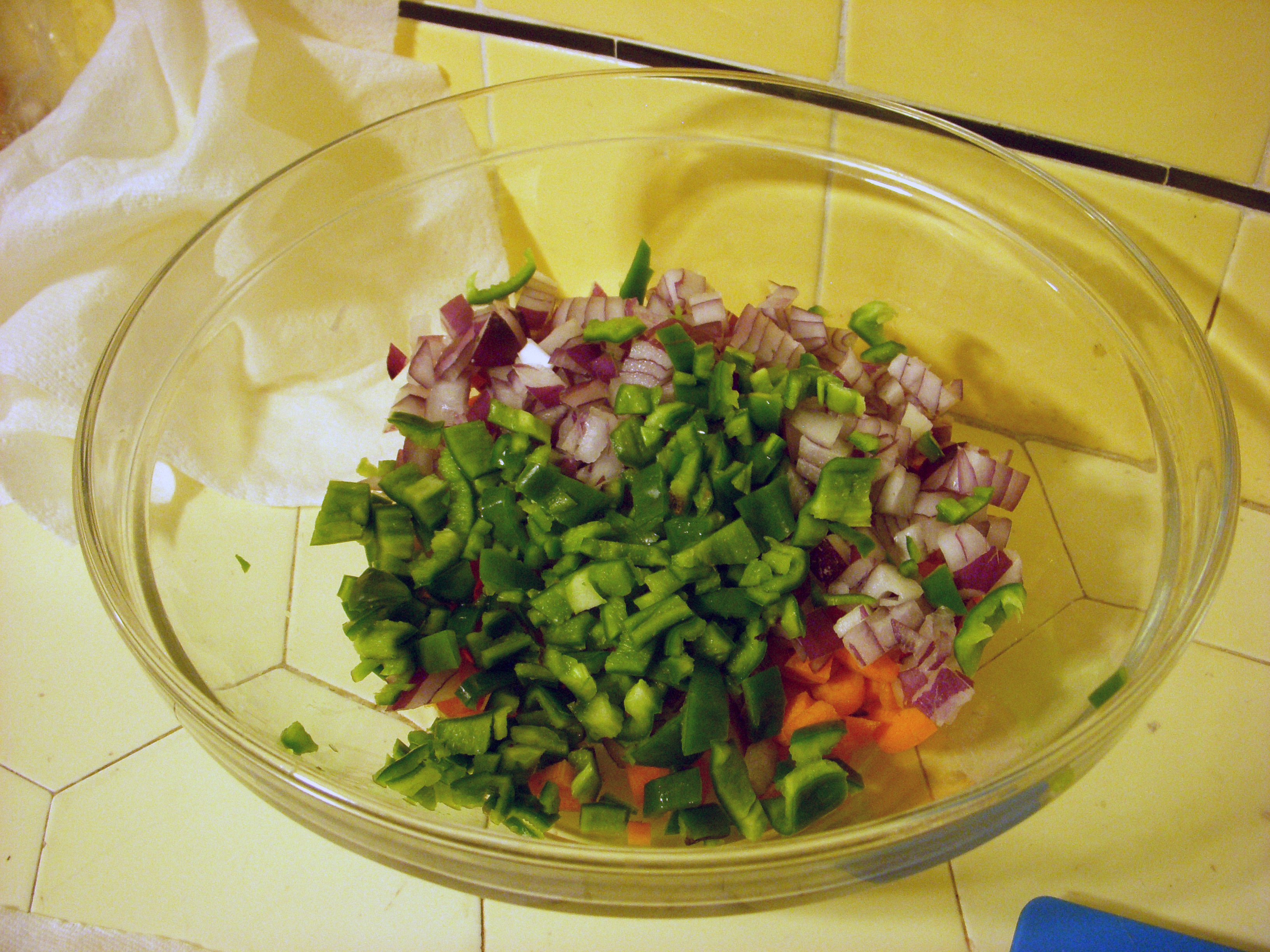 But let's go back to the beginning. I had in my mind to make homemade potato chips with the load of Jerusalem artichokes sitting in the fridge (Don't know about Jerusalem artichokes? aka Sunchokes? You should.), and naturally I started thinking about sandwiches to pair them with. Perhaps turkey burgers, I thought. But then I'd have to venture into the crazy world of "here's how you make the best burger ever," and my fragile Julia-Child-chicken-recovering brain wasn't quite ready for such a journey.
I was ready, though, for a shockingly simple homemade brioche bun.  I just wasn't sure what I was going to put on it.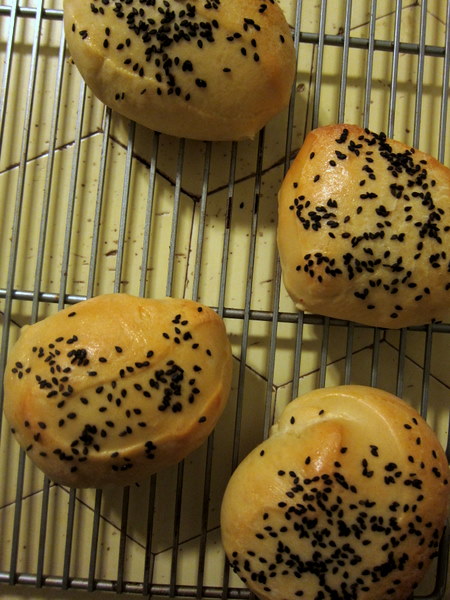 Then I remembered that the summer after I graduated from college, Brett and I made some awesome vegetarian sloppy joes. Since I was already headed to the butcher to pick up other items, I thought I'd try something new and do a turkey version. Something spicy, something comforting, something perfectly paired with chips and beer while watching football (yes, more football).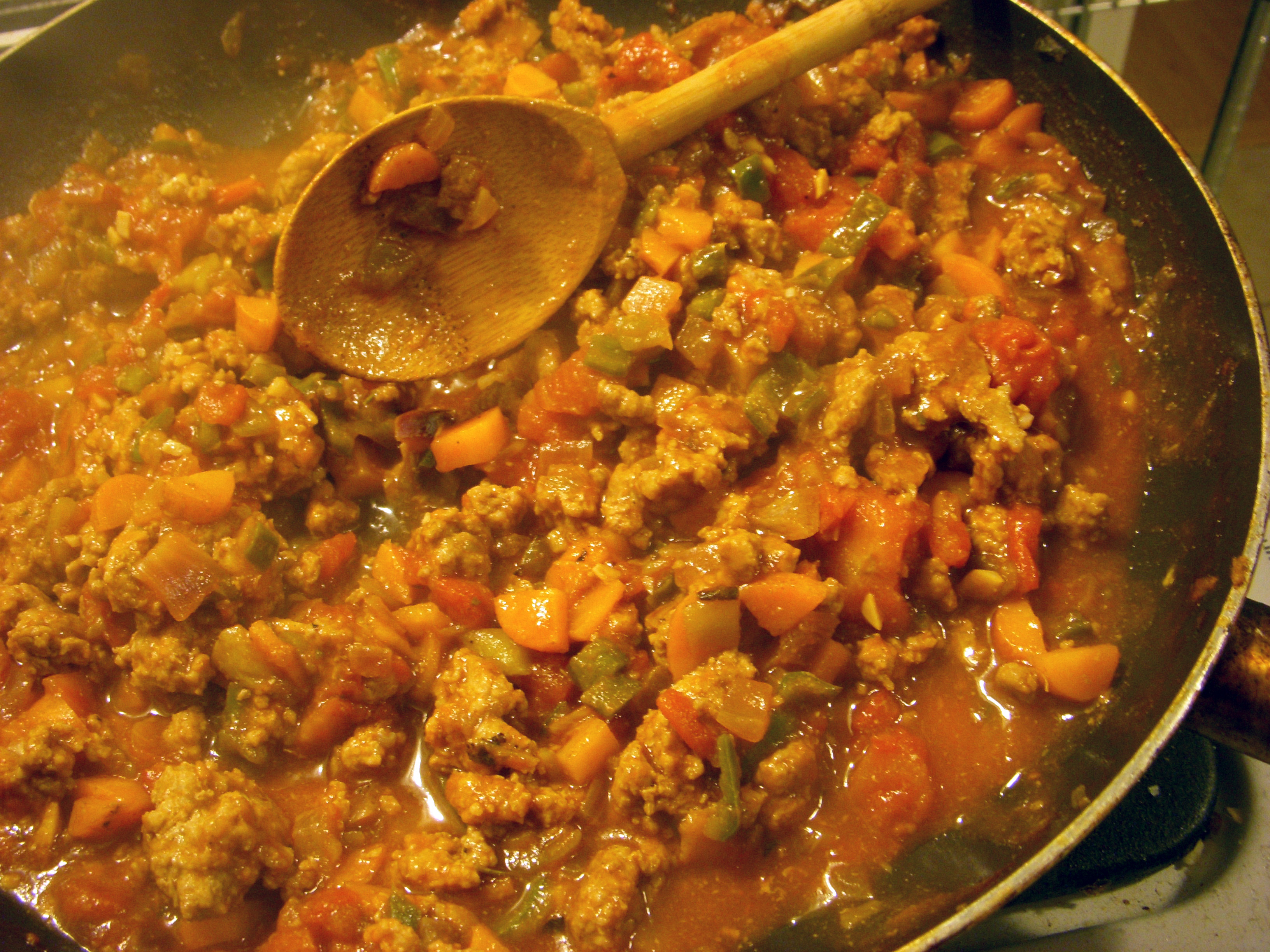 This served that purpose pretty darn well.
Turkey sloppy joes

Makes enough for 4 significant sandwiches

2-3 Tbsp. olive oil
2 medium carrots, diced
1 red onion, peeled and diced
2 small or 1 large sweet peppers (meaning not spicy – bell, poblano, anaheim, etc.) seeded and diced
3 cloves garlic
1 lb. ground turkey (or turkey breasts ground yourself in a food mill)
2 Tbsp. brown sugar
2 tsp. Worcestershire sauce
1 Tbsp. apple cider vinegar (or other vinegar)
15 oz. can of diced tomatoes
4 oz. can of diced green chiles
1/4 cup ketchup
Cayenne pepper (as desired)
Hot sauce (as desired)
Salt and pepper
Buns
Fixin's as desired: cheese, lettuce, pickles, hot sauce, etc.

– Heat oil in a large skillet, and cook carrots, onion, and peppers over medium heat until softened and fragrant, about 10 minutes. Add garlic and cook for another 3-5 minutes.

– Add turkey and break into crumbles with a wooden spoon or spatula. Cook, stirring occasionally, until turkey is cooked through. Season with salt to taste.

– In a small bowl, whisk together brown sugar, Worcestershire sauce, and vinegar. Set aside.

– Add tomatoes, chiles, and ketchup to skillet, then add brown sugar mixture and stir together. Season with hot sauce, cayenne pepper, salt, and pepper as desired. Simmer over medium to medium high heat until thickened, adding water, spices, ketchup, and other ingredients as desired to change consistency or taste.

– Served on toasted buns with cheese and other fixin's.

Brioche hamburger buns
Slightly adapted from Smitten Kitchen

Makes eight buns.

If you're at all nervous about working with yeast, this recipe might be a good place to start. It's awesomely simple, and the dough is great to work with.

1 cup water
3 Tbsp. milk
2 tsp. active dry yeast
2 1/2 tsp. sugar
2 large eggs
3 1/3 cups all-purpose flour
1 1/2 tsp. salt
2 1/2 Tbsp. unsalted butter, softened
Sesame or poppy seeds (optional)

– Warm the water and milk together. Add the yeast and sugar and stir lightly. Let stand about five minutes, until a slight foam has appeared on the surface.

– Beat one egg in a small bowl.

– In a large bowl, whisk together the flour and salt. Rub the butter into the flour mixture using your fingers, breaking up the butter into small bits.

– Stir the yeast mixture and the beaten egg into the flour mixture until a dough forms. I used a dough scraper to do this, but a spatula or spoon would work just fine. Mix until the dough forms a ball – I had a bit of floury mixture that wouldn't incorporate, but I just kneaded it in.

– Turn dough out onto a well-floured surface and knead, slapping it on the counter and turning it a quarter-turn. Knead until smooth and elastic, about 8-15 minutes. There are some great guidelines on kneading here and here.

– Shape dough into a ball and place it into a clean bowl that can handle at least double the size of the dough. Cover bowl with plastic wrap and let rise in a warm place until doubled in size. This should take 1-2 hours, but took just 1 for me since I placed it up high near the heater.

– Line a baking sheet with parchment paper or a silicone liner. Divide the dough into 8 equal parts (a dough scraper works really well for this, but you can use a knife or your hands). Roll each into a ball and place on the baking sheet (they should be 2-3 inches apart). Cover loosely with plastic wrap that has been sprayed with nonstick spray, and let the buns rise in a warm place for another 1-2 hours. I let them rise about 1 hour and 15 minutes and this was actually a little too much – the buns should still retain their shape and not overflow into one another too much.

– 15 minutes or so before you think the buns will be done rising, preheat your oven to 400 degrees and set a shallow pan of water on the oven floor.

– When the buns are ready to go in, remove the plastic wrap and beat together the remaining egg with 1 Tbsp. water. Brush some on top of the buns and sprinkle with seeds, if desired.

– Bake the buns, turning the pan halfway through baking, until the tops are golden brown. It should take about 15 minutes. Transfer the buns to a rack to to cool completely. When ready to be filled, the buns can be sliced easily with a serrated or bread knife.