Citrus galette with blood oranges, kumquats, and mint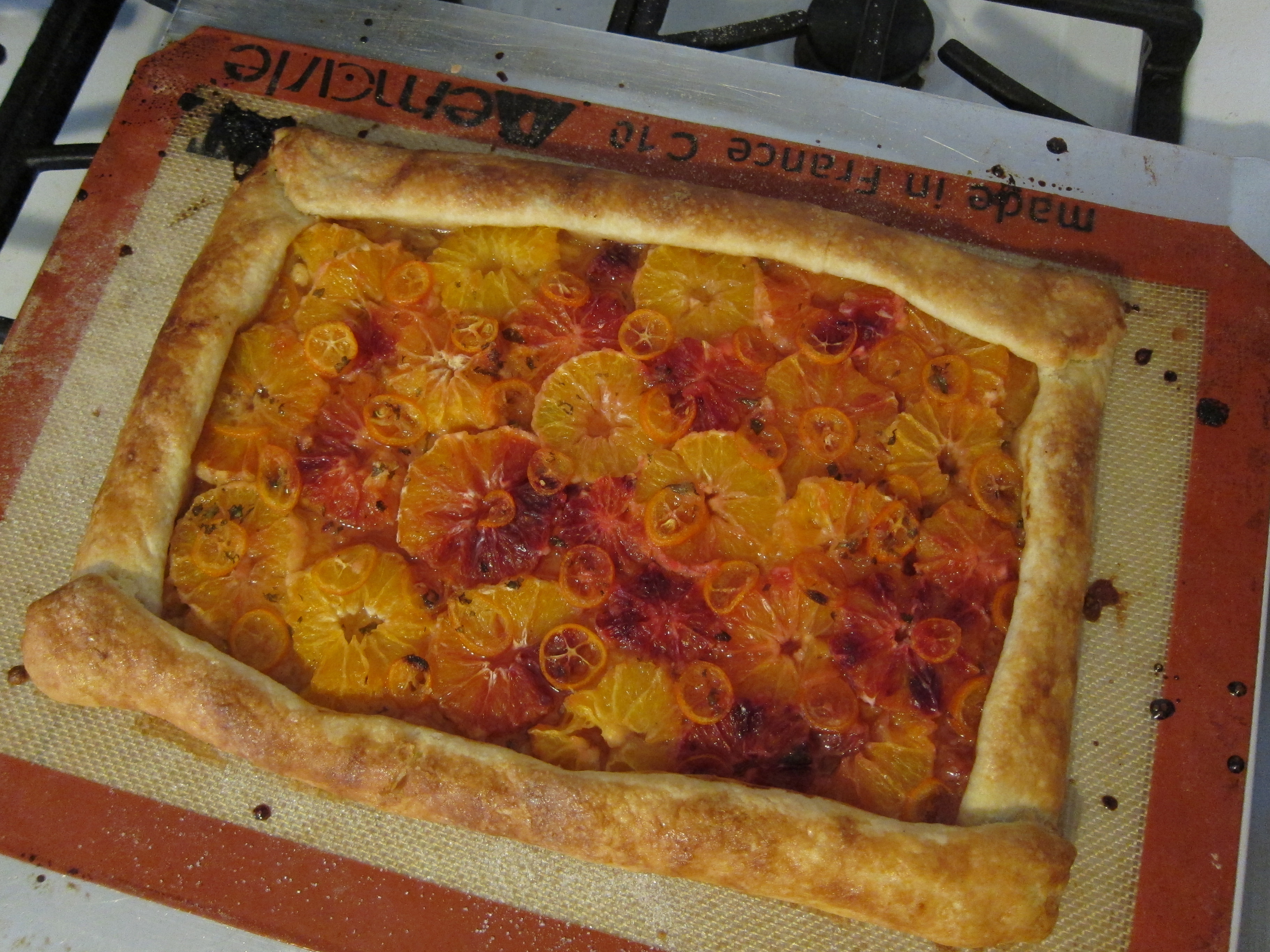 A few months back, I fell in love with this. To be honest I was much more excited by the dramatic look of it than what it actually was, but I knew I had to have it on my table.  Flaky, buttery crust filled with dramatic, deep red blood orange slices. Fantastic.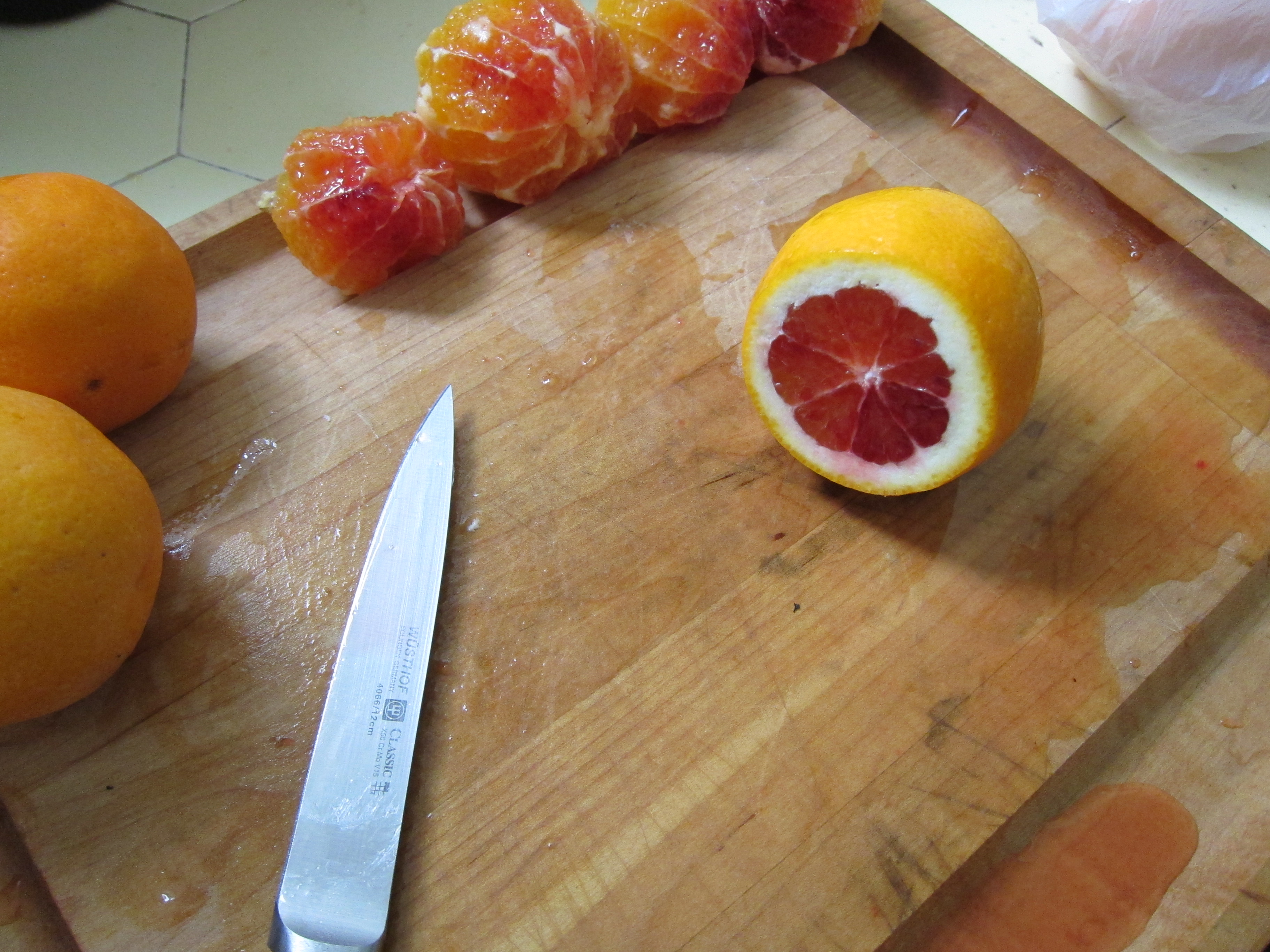 Unfortunately, it sat in my bookmarked links folder for too long – by the time I got around to making it a couple of weeks ago, the blood oranges were at the end of their season, and ended up looking a bit more tequila sunrise than a silky glass of cabernet. They were also quite soft, slumping happily into a juicy pile of orange segments instead of slicing into pretty pinwheels.
All of the recipes I've seen for a blood orange tart or galette have been pretty straight-forward – flaky crust, blood oranges, sugar, and maybe a tangerine slice or two for dramatic effect against the deep red background. As long as my version wasn't going to look the same as the original anyway, I decided to make a few changes – rubbing the sugar with some chopped mint and lemon zest before mixing with the orange segments and topping the whole thing off with some paper-thin slices of kumquat.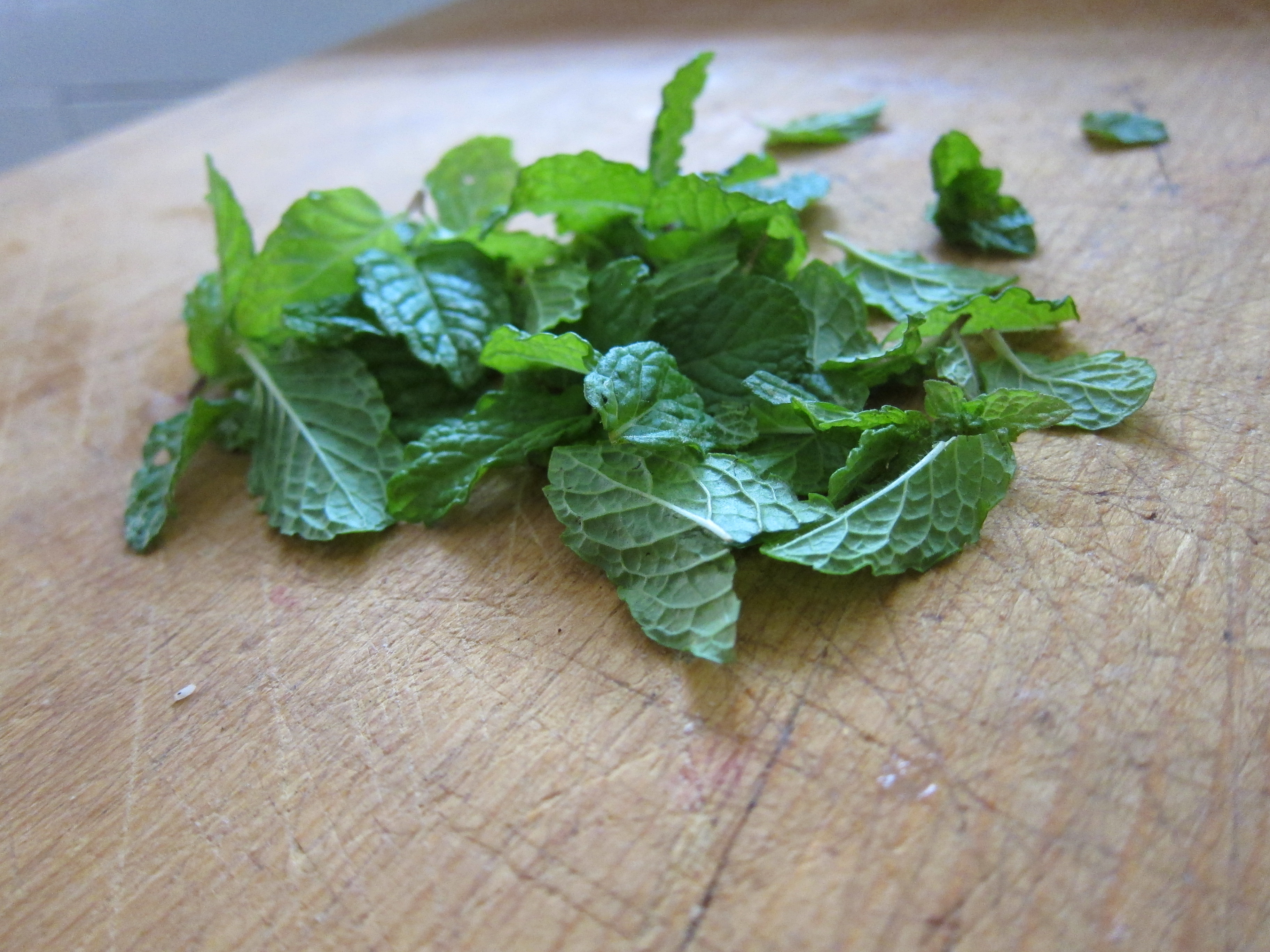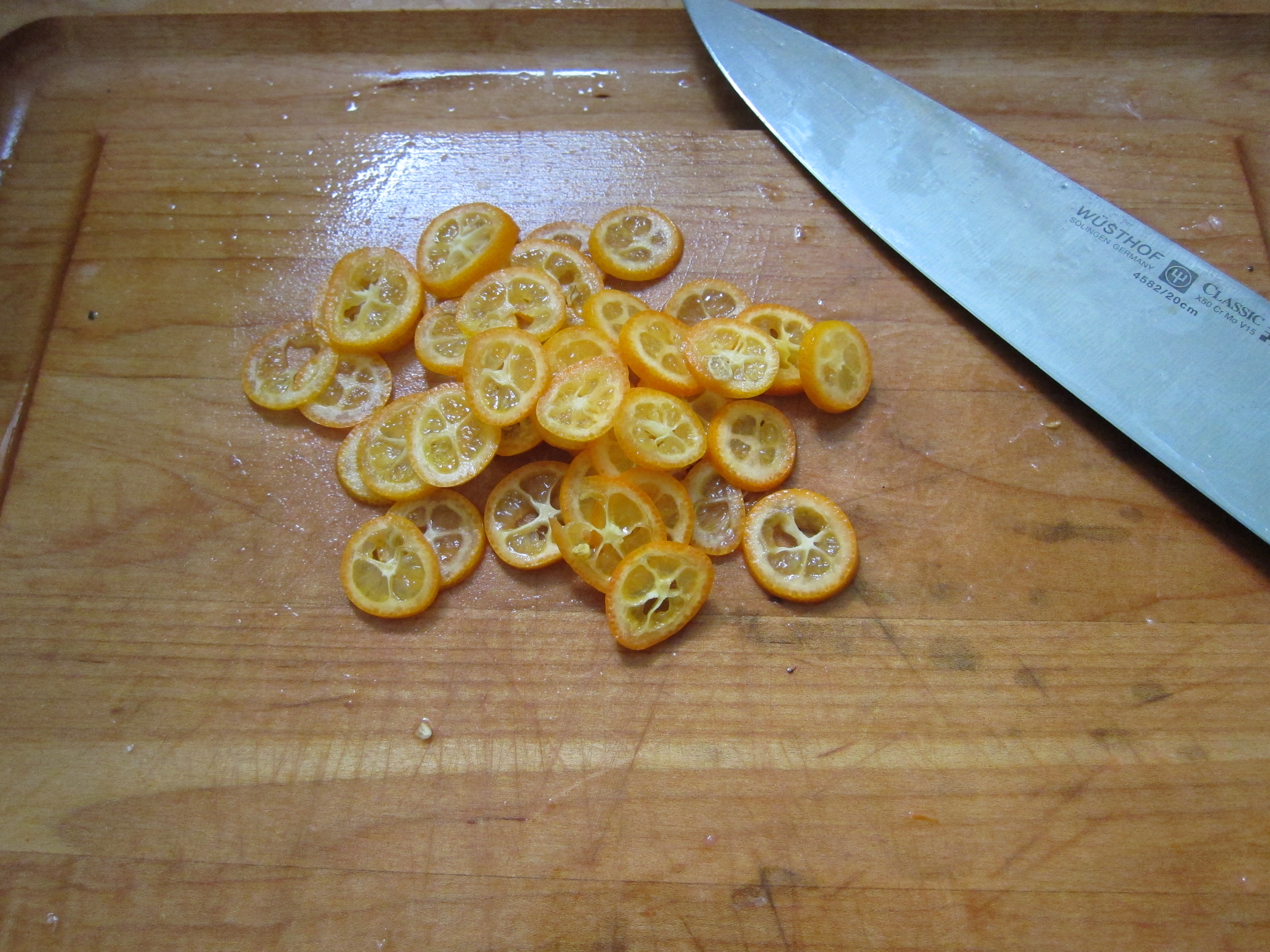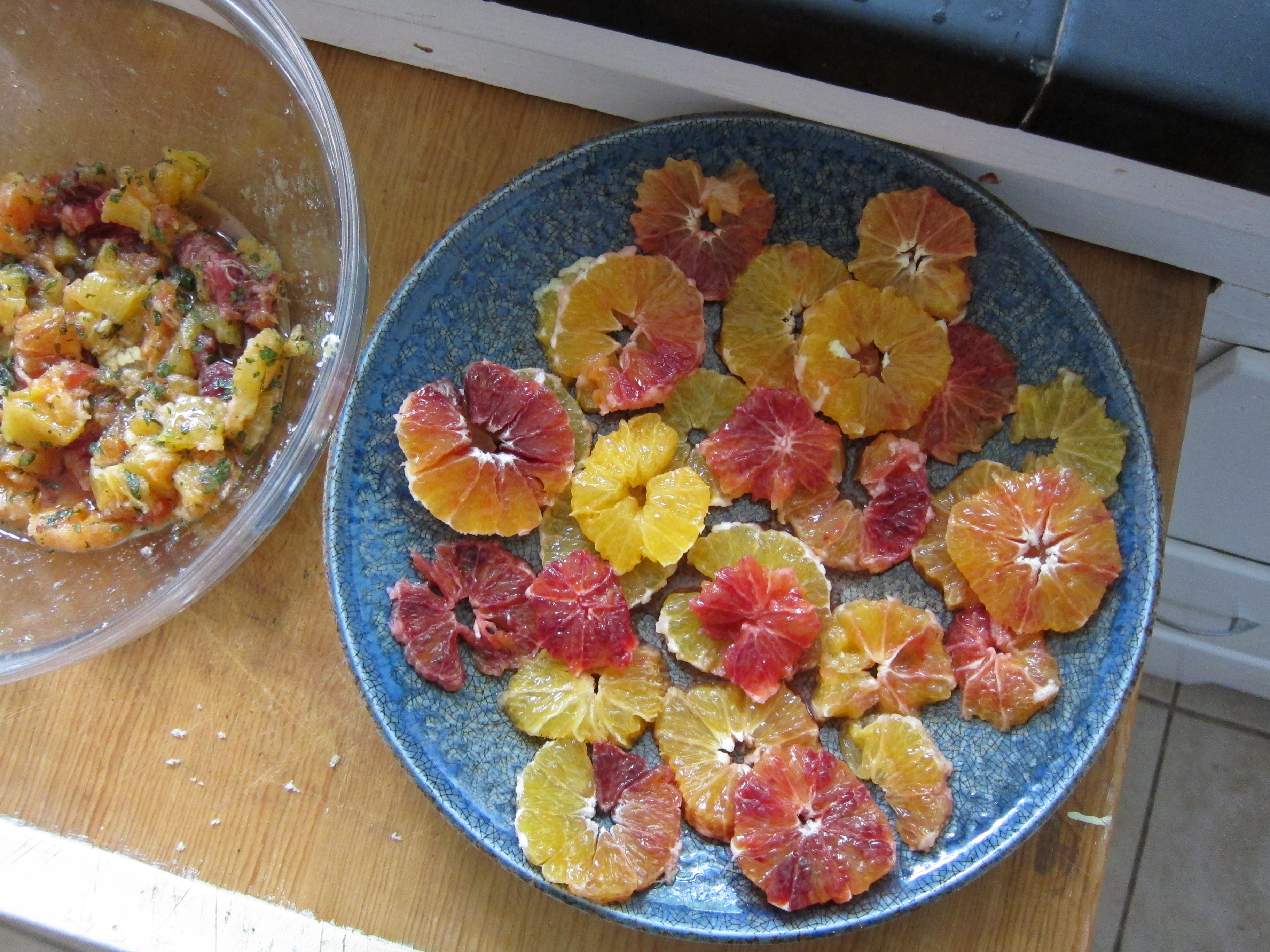 Look at those oranges! I take no credit for how beautiful those are.
Sometimes the main ingredient of a dish just speaks for itself – these tequila sunrise oranges, or the beautiful flowers of some broccoli rabe, or the rings of a candy-striped beet. It's just my job to dress those up a bit, and let them take center stage!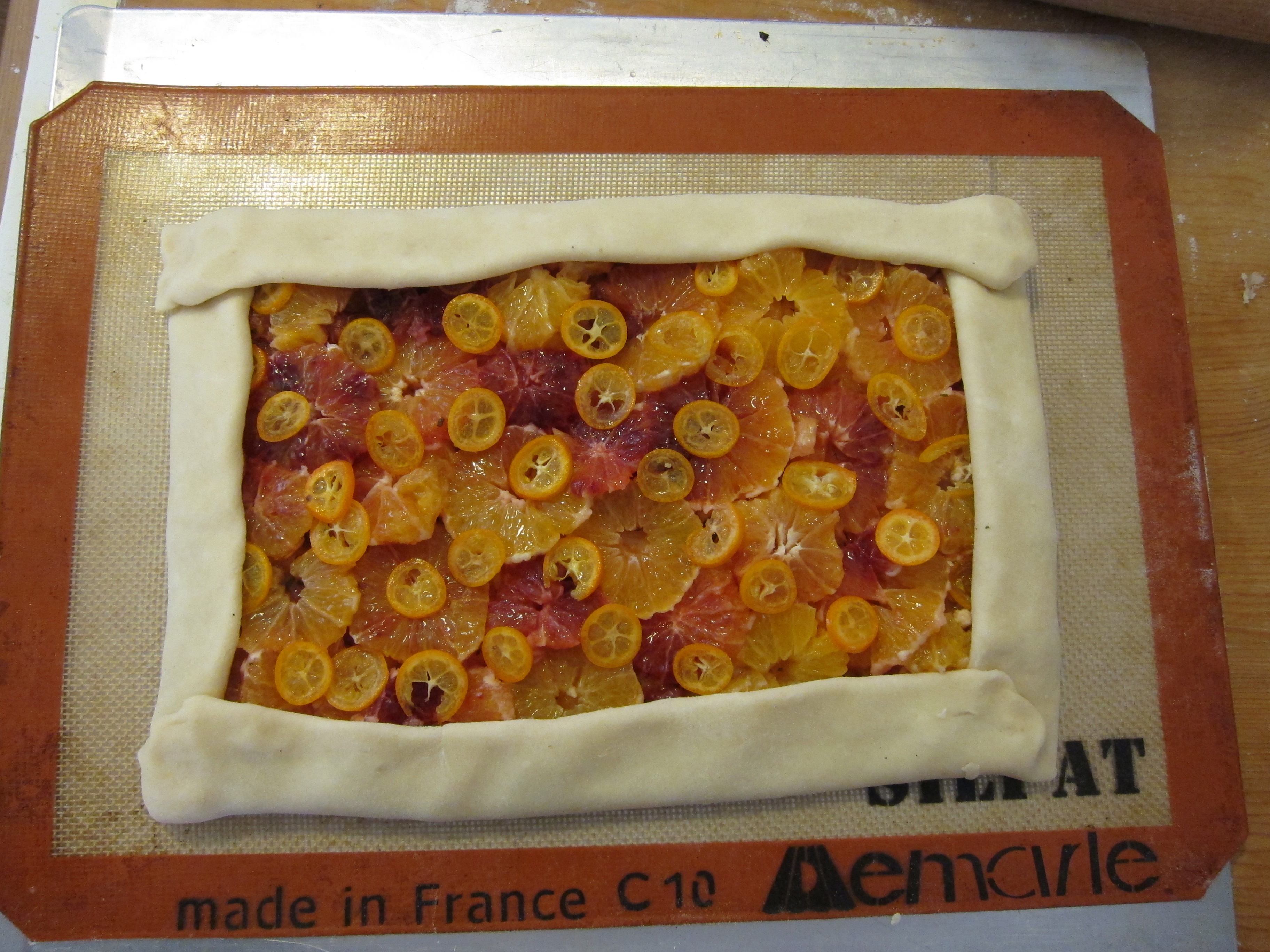 In the end, the bits of pith left in the oranges and the slices of kumquat lent a slightly bitter taste to this tart, but not in a bad way. It meant that it went particularly well with ice cream, and I could see whipped cream, creme anglaise, or a caramel sauce serving that same purpose.  And you could call it something like a Campari Tart, and impress all your dinner guests with your cosmopolitan knowledge of liquors and your tart-making abilities. I'd come over, I'd eat it, and I'd be impressed.
Citrus galette with blood oranges, kumquats, and mint

Serves 8

1 pie crust of your choosing – see my pie crust guide
6-10 blood oranges
1 handful kumquats (6-8), thinly sliced with ends discarded (discarding into your mouth and eating would be advised here)
1/4 cup mint, chopped finely
Zest of 1 small or 1/2 large lemon
1/4 cup sugar
1 egg for egg wash

– Preheat the oven to 375F and line a baking sheets with parchment paper or a silicone baking sheet.

– Put the sugar, mint, and lemon zest in a medium bowl. If using the mint and zest, use your hands to rub together the sugar with the mint and lemon and make a fragrant, flavored sugar. You will be able to smell how amazing this is, and you'll want to eat it. But it's just sugar with mint and lemon, which is not very tasty on its own.

– Cut the peel and the outer white pith off each orange and cut into slices. Set aside the nice complete slices (I used as many as I could get), and put the rest of the orange in the bowl with the sugar. Don't worry about getting all the juices if your fruit is really juicy. Mix together and set aside.

– On a lightly floured surface and with a floured rolling pin, roll out your dough to a large rectangle about 1/4-inch thick (or something slightly resembling a rectangle – I ended up cutting off round edges with a knife and piecing the dough together to make a rectangle). Use more flour as necessary to keep the dough from sticking too much to the rolling surface or the rolling instrument.

– Once the dough is the shape and thickness you want, transfer it to your baking sheet (I forgot about this until after the galette was filled, and transferring it was quite an ordeal requiring two people and our large pizza peel).

– Leaving behind the large amount of juice that has likely collected in the bottom of the bowl, spread the orange/sugar mixture over the dough leaving at least a 1-inch border around the edges. Cover this with your complete orange slices, spacing them appropriately so they cover the entire surface (I had so few slices that one corner was left pretty sparse, but you could barely tell!). Distribute your kumquat slices over the top, if using. The entire fruit layer here was pretty thin, but don't worry about that.

– Fold over the edges of the dough, tearing out dough from the inner layers at the corners if necessary (it might bunch up quite a bit, depending on the shape of your dough).

– Now you have two options – you can chill the tart in the fridge or freezer for a few hours up to overnight, or you can bake it right away. If you chill it first, obviously don't preheat the oven before you start making it. The baking time will be longer, if you chill it first.

– When you're ready to bake, you can brush the dough with a lightly beaten egg if you want a more golden brown look. You can also sprinkle it with sugar or other flavoring, or cut a pattern into it, if desired.

– Bake the tart in the 375F oven for 30 minutes to 1 hour, depending on how long you might have chilled it beforehand. It will be done when the crust is darkly golden and the fruit is bubbling. You can also delicately lift up one corner to see how the crust looks underneath. If a bubble forms under the center of the crust and it puffs up in the middle, that's okay. It will deflate as it bakes or when it's cooling.

– When done, you can transfer the entire silpat or parchment paper to a wire rack for cooling.