Summer cocktails: Improvisation! Grapefruit margarita spritz
This summer has been particularly good – life has been slower than normal, full of relaxed meals and time outdoors and good time with friends.  Food has been fresh, simple, and flavorful, and evenings have been slow, relaxed, and full of great conversation. While things here keep getting warmer and warmer – soon it will be too warm to spend time in the yard while the sun is still up – we're getting everything we can from these evenings.
In fact, there's not much better than sitting in the backyard after work, on a warm evening, with a cocktail in hand and a tasty, fresh snack nearby. A perfect image of summer.
It feels sort of silly to post a recipe as simple as this one, but it embodies so well my method of summertime cocktails. Open the fridge – hey, a grapefruit! What goes well with sour? Oooh, tequila. Yes. Like a margarita! So that means orange liqueur too, yes indeed. Hey, soda water! That would make the drink BIGGER.  That mint looks pretty. Throw some in!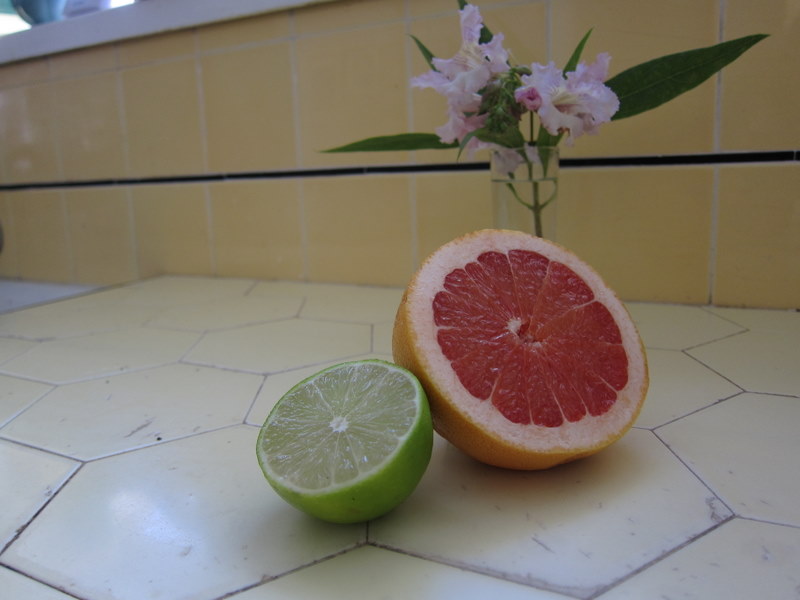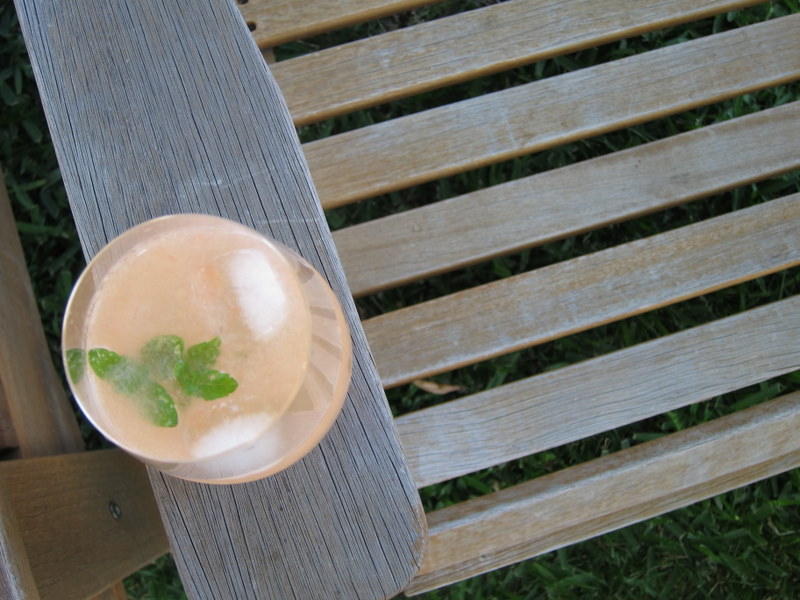 And in that spirit, I encourage you to follow this recipe poorly. Go with what you've got in your fridge, or growing in your yard (or your neighbor's yard – I won't tell).
I'm headed to Palm Springs for the weekend with five of my best girlfriends, grocery bags full of veggies (and fruits!) for the grill, a stack of magazines and books, and dreams of more of these sorts of cocktails to be sipped poolside. See you next week!
Quick grapefruit margarita spritzer


Makes 1, easily scalable

1/2 grapefruit
1 1/2 oz. tequila
Splash of orange liqueur
Soda water
Sprig of mint, for garnish

– Squeeze the 1/2 grapefruit into a glass with a few ice cubes.

– Add the tequila and orange liqueur (triple sec, gran marnier, cointreau, citronge, etc.), stir to mix.

– Add soda water to fill the glass or to taste.

– Garnish with a sprig of mint.