Adventures with sushi
At this point, I'm pretty comfortable in the kitchen with most things – give me fruits and veggies, a piece of meat, some dough, and some random spices and herbs and I can produce a pretty good meal, likely complete with cocktail and dessert.  But there are certain cuisines or items that completely elude me or throw me for a loop – like rice, and poached eggs, and a few of the other items on this year's List. These items require a little preparatory reading, a little experimentation, or perhaps some sort of hands-on training.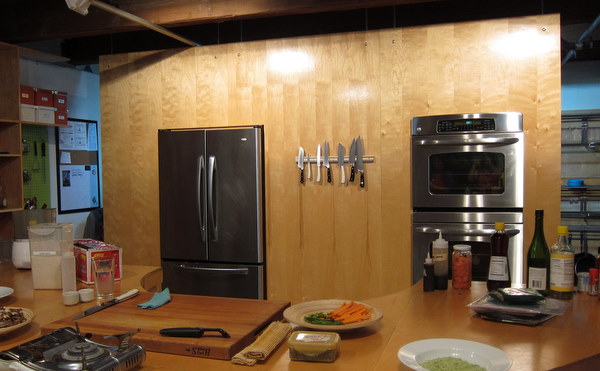 That's one reason I have "make sushi" on this year's list – I'm a big sushi fan, but felt like I needed a little direction to get started making it on my own.  With that idea in mind, Brett and I signed up to take a sushi class a couple weeks ago at Hipcooks, where I've been assisting (TAing, you might say) with cooking classes for the last three months. The philosophy of Hipcooks is to get more comfortable in the kitchen, trust your intuition, and release your "inner chef" – and that's exactly what we did for three hours, surrounded by sushi rice, veggies, fresh seafood, and other ingredients.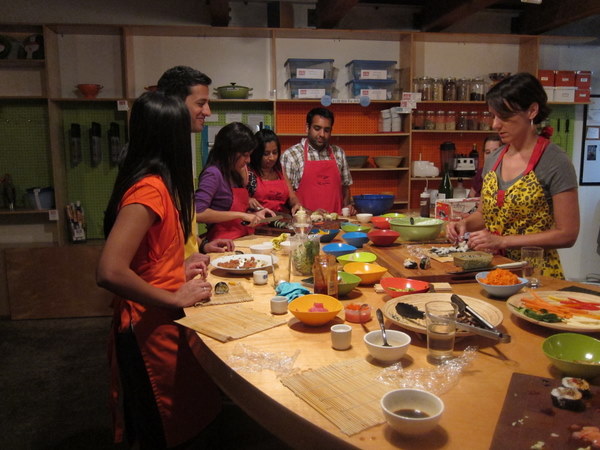 The teacher talked about the variety of ingredients and where to get them and lead us through a variety of small appetizers – spicy tuna wrapped in cucumber ribbons, inari stuffed with shitake and green onions, sashimi salmon with ponzu and serrano peppers, dynamite sauce, and more – before showing us how to make cut rolls (regular and rice-side out) and providing us with a huge variety of potential ingredients to put in or on top of our rolls.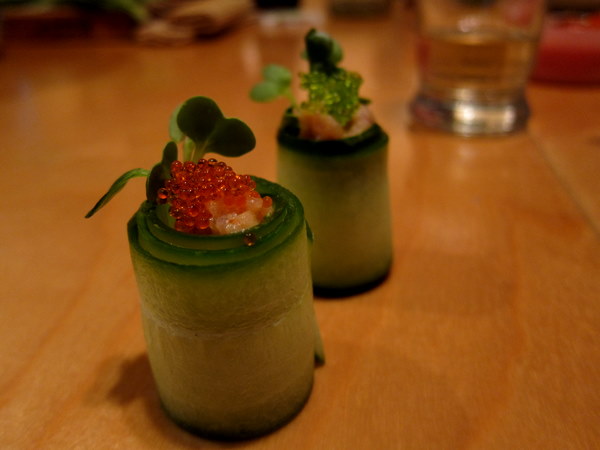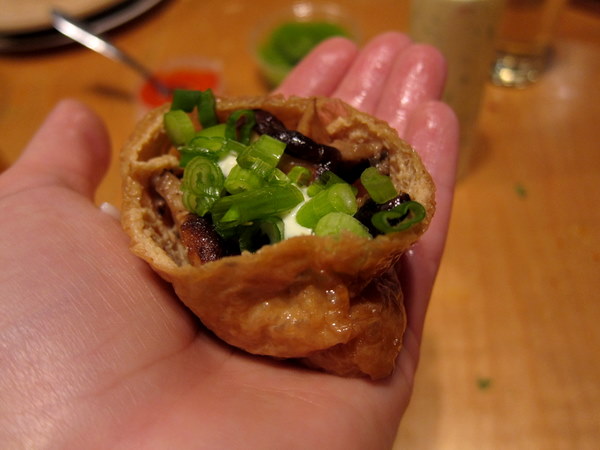 The class was a great overview – straight-forward and covering a variety of sushi items – and helped me understand what was necessary for the process, how to pick good fish, and how to use the sushi rolling mat to make great-looking cut rolls. I feel pretty confident that I could work my way through a selection of seafood, rice, sauces, and other ingredients to put together a good meal, which was exactly the point.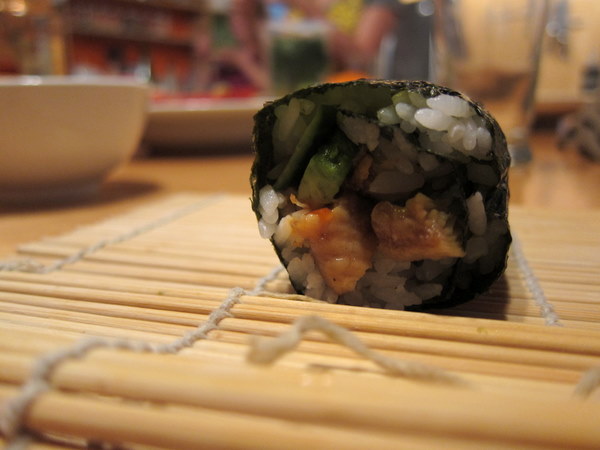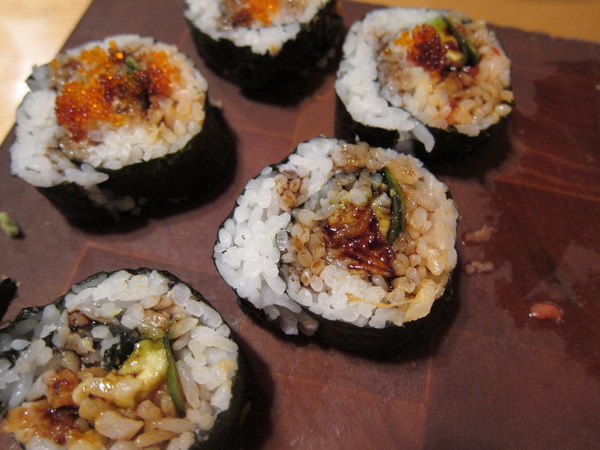 So. Anyone want to come over and make sushi? Let's do it.