Fall cocktails: Apple-ginger bourbon cocktail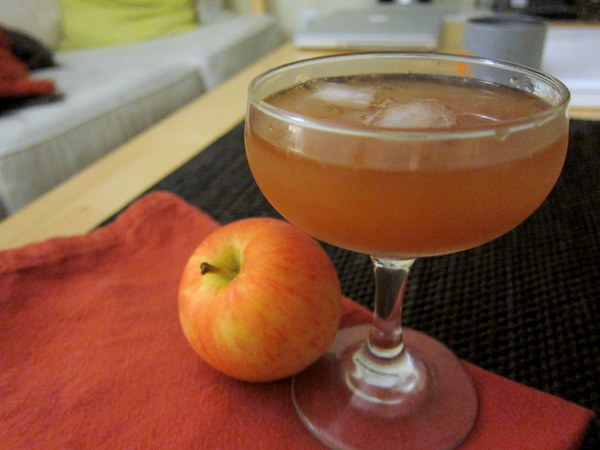 Just a quick note, before we head into a jam-packed weekend. A few days ago I was in the mood for a drink and feeling festive (funny how those two feelings often go together), so put together a little fall-appropriate cocktail.  I developed this from items we had in the house, but it was good enough that I'll buy more cider specifically for this. A bit spicy, and filled with the flavors of the season. Enjoy!
Apple-ginger cocktail

Makes 1 drink

2 oz. apple cider/apple juice
1 oz. bourbon
1/2 to 1 oz. ginger syrup
Squeeze of a half lemon
Ice

– Mix together all ingredients in a cocktail glass, and stir to combine.