Weekend Links, Jan. 16
Earlier this weekend I posted my new Bowen Appétit Bar Guide – a detailed guide to developing a home bar for classic and creative cocktail-making! That took up most of my attention this week, but I'm working on a few favorite recipes today and have plenty of links from the week to keep you going in the meantime …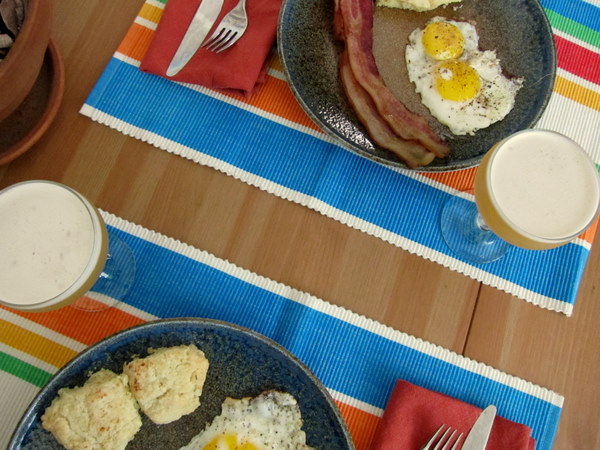 Bourbon for breakfast? It's like they read my mind. Kentucky breakfast cocktails. Just try not to run into anyone you know for a little while afterward, because it's quite a start to your day.
How to know if you can trust a politician? Ask if he travels with his own homegrown meat.
Swedish tree hotel. I'd stay there.
I love lists, and I love this handy guide to what "every house needs" – in the kitchen, the bathroom, the guest room, the garage, etc. If you'll be registering for a wedding soon, take a look at this!
Super helpful tips for making perfect muffins at home.
Easy homemade ravioli with a surprise pasta alternative. Brilliant!
I love LOVE the art of creative, gorgeous restaurant menus.
Are you interested in learning how to sew? This ongoing series is a super-informative and easy-to-understand intro to sewing at home.
Peanut butter banana toast is one of my favorite go-to breakfasts. Never thought about making them even better …
This post makes me both incredibly hopeful and totally terrified. Meg confirms for me that I'm doing the right thing in making a pretty big life transition – but also makes me realize how much work I have ahead of me. Oh, boy.
One last thing: just made this for lunch and updated the post with new pictures. Eggs fried in bacon drippings from yesterday's breakfast and a few freshly baked sourdough rolls made it absolutely perfect, in a slightly eggs benedict sort of way. Kale masquerading as eggs benedict. Yes.
Have a great week, everyone!