Sour cream chocolate bundt with fudge glaze (turns out I do like chocolate cake)
Remember when I decided that I didn't really like chocolate cake? I tried recipe after recipe for traditional chocolate layer cakes, only to decide that I wasn't finding what I wanted because I didn't really like traditional chocolate layer cakes very much to begin with.
This was all a little ridiculous, because no one doesn't like chocolate cake. It may not be on the top of one's cake list (which I just made up and now want to make and laminate and put in my wallet), but seriously – no one honestly dislikes chocolate cake. I was fixated on finding that perfect recipe, and when I didn't find it I basically said "I wasn't playing anyway," and all was well.
Until this looker came along.
This is the velvety chocolate cake of my dreams. Dense crumb, fantastic chocolate flavor. Coated with a soft fudgy glaze. Stays soft and moist for days.
They say you find love when you stop looking for it; I guess it's the same with perfect chocolate cake recipes.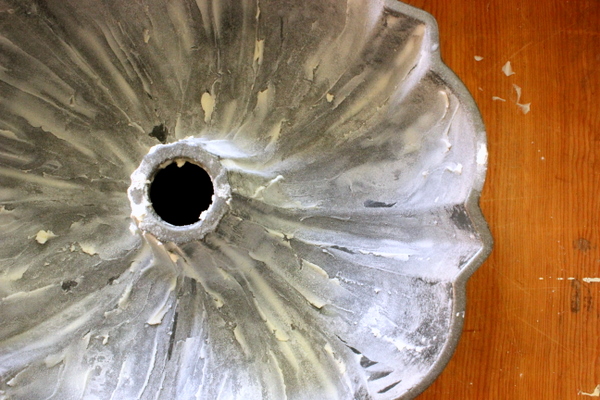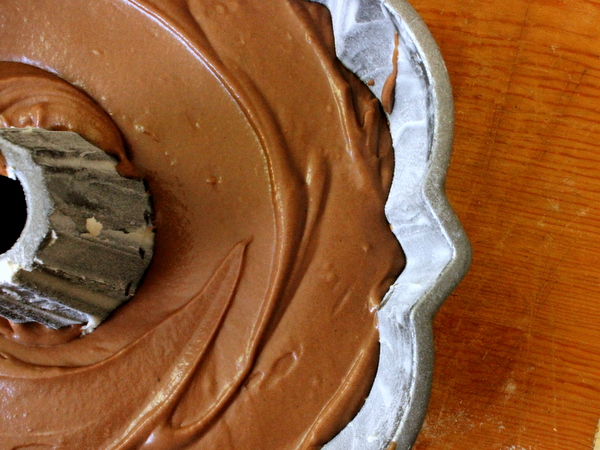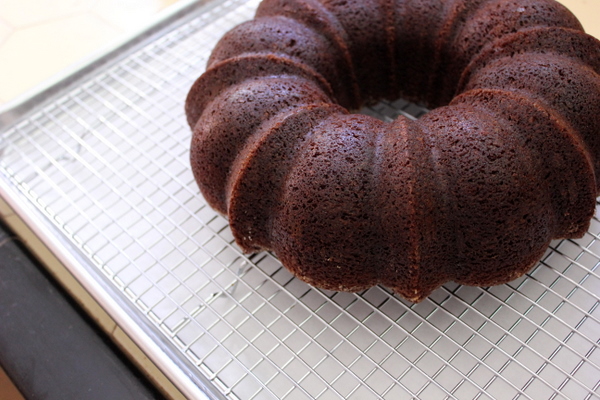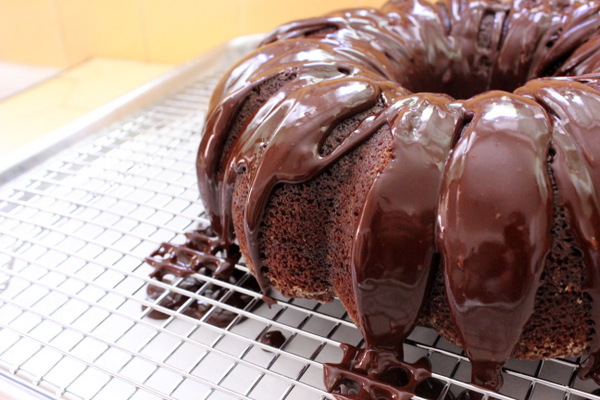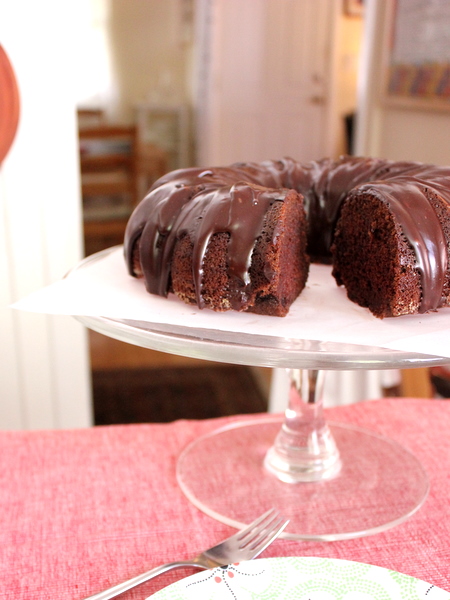 Yogurt works equally well as sour cream here (as would créme fraîche or a thick Mexican crema), but stick with Greek yogurt or you'll likely add too much moisture. The original recipe suggests trying this recipe in other shapes and sizes, which screams out for some cupcakes and maybe a birthday cake (or two). Anyone in need of any of those?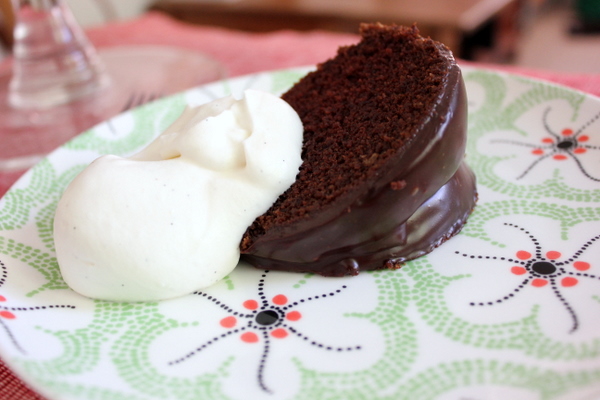 Sour cream (or yogurt) chocolate bundt cake with fudge glaze
Slightly adapted from Bi-Rite Market's Eat Good Food by Sam Mogannam and Dabney Gough

1 cup (2 sticks) butter
1/3 cup cocoa powder (not Dutch process)
1 tsp. salt
1 cup water
2 cups flour
1 3/4 cups sugar
1 1/2 tsp. baking soda
2 eggs
1/2 cup sour cream or plain Greek yogurt (even non-fat is fine)
1 tsp. vanilla

Fudge glaze

4 ounces dark chocolate (55-65%, preferably), roughly chopped
2 tsp. corn syrup (optional – it will keep the glaze fudgier)
1/2 cup heavy cream
1 Tbsp. sugar

Optional garnishes: lightly sweetened whipped cream or whipped 

créme fraîche

, vanilla ice cream, fresh fruit

– Preheat oven to 350F.

– Butter and flour a 10- or 12-cup Bundt pan.

– Combine the butter, cocoa powder, salt, and water in a small saucepan. Cook, stirring, over medium heat until melted and combined. Set aside.

– Whisk together the flour, sugar, and baking soda in a large bowl. Whisk in half the butter-chocolate mixture until completely blended. Whisk in the remaining half. Add the eggs one at a time, whisking each in completely. Whisk in the sour cream/yogurt and vanilla until smooth.

– Pour the mixture into the prepared pan and bake until a toothpick or skewer inserted halfway between the inside and outside edges comes out clean, about 40-45 minutes. The top of the cake should spring back when lightly pressed.

– Let the cake cool in the pan for at least 15 minutes before inverting onto a cooling rack to cool completely before glazing.

– To make the glaze: put the chopped chocolate in a medium bowl. Heat the cream, sugar, and corn syrup (if using) in a small saucepan over medium heat. Stir and heat constantly until sugar is dissolved and mixture is hot. Pour over the chocolate and whisk together until melted and smooth. Let cool until slightly thickened, then drizzle or pour over the cake. I find it easiest to do this on a cooling rack set over parchment and/or a baking sheet. If the glaze cools and thickens too much, you can whisk in a bit of hot water or briefly heat the glaze to thin.