Weekend links, June 18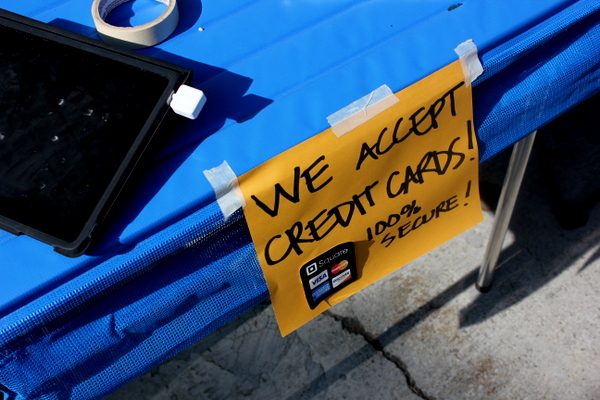 Best garage sale idea ever. EVER. Especially when you're trying to sell all of your furniture. We are brilliant, I say, even upon realizing we now don't have anywhere to sit or eat or work or do pretty much anything …
A really good tip for what to do when you reach the sticky ends of a jar of honey.
No ice cream maker at home? If you've got a food processor, you can still make tasty frozen treats! Here's how.
A big ol' list of bar items you can make at home, including awesome things like coconut rum, tonic water, and Pimm's.
On the heels of the "Big Gulp Debate" in NYC, an NPR interview about the psychology of serving size.
What Americans spend on groceries, and how those numbers have changed.
This quick little animation about Michael Pollans' Food Rules is pretty fantastic.
Limeade with vanilla and toasted coconut … how could that not be fantastic? Perhaps for my little Palm Springs ladies' weekend coming up soon?
Yep, I think I'd like this kitchen, please.
A list of real-life dinner party menus. Super helpful resource, and reminds me I need to start being much better about tracking the meals I make.
I LOVE TRIFLES! People should make them more often.
And in the category of things I love: Yes! Wine spritzers! I agree!