Weekend(ish) links, August 3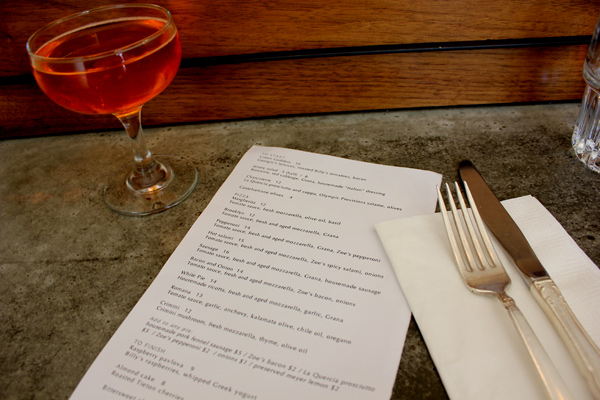 First Seattle dinner at Delancey.
It's been a while since I've done a links post. Sorry! While we're travelling I'll still try to do one once a month or so (and someday maybe I'll make the title a little more appropriate), but for now you'll just get an extra-big one every once in a while. Here you go!
A German community garden that's placed on otherwise unused land and moves indoors every winter (let that last part set in for a second, then go see how they do it).
How to cook with what you have lying around – love this concept for a cooking class, and can't wait to read her book (currently stashed under our trunk for reading later this trip).
What temp to use if the recipe doesn't say? Well, it's complicated, but this should help. (I pretty much always use 350 for baking, 425 for roasting, 300 for braising.)
A great overview of kitchen knives and how to use them.
And how sharp they really should be.
Photos of what you can buy in various countries on a per-day poverty line budget. (NPR article about the project here.)
A beautiful photo/video project engaging folks around the world with shared meals, the "universal language."
NASA's already figuring out how to feed astronauts (i.e. how to feed people good food that stays good in a spaceship for 3+ years) on a planned 2030s Mars mission.
Olympic diets, and how Olympians use food for better performance.
Bhutan goes organic, for happiness (I love Bhutan like crazy, by the way – any country that values happiness in their policy-making is valued highly by me).
Should your hot dogs be a little boring these days (whose aren't, really), these ridiculous (but delicious-sounding) topping ideas should help.
Sweet pesto is a fascinating concept (just need to find an alternative to almonds, for me).
Another great Gilt Taste guide: making the best lemonade.
And last but not least, this really, really, really important thing about how to make Chick-Fil-A at home.