The Best of South America
Our two months in South America were amazing, and incredibly delicious. I certainly like a bit more vegetable matter and a bit less fat in my life, but that's not what I'll remember from the eating and drinking we did on this trip. I'll remember the interesting flavors and unique ingredients and new ways of combining and working with food. I wish I could be back in a kitchen sooner to start playing with all of the things that I learned, but it'll have to wait.
To wrap up all of the writing I've done about our experiences in South America – and because a few of you have specifically asked for it – here's a list of the best things we ate and drank during our time there. I know some of the items are kind of specific to our itinerary and experiences, but others are certainly able to be recreated. Know that I'm always happy to answer questions about places we went and things we ate (as well as the things we purposefully didn't eat), should you find yourself going to these places.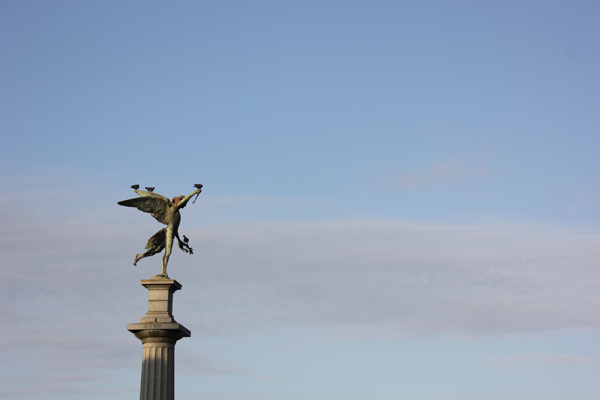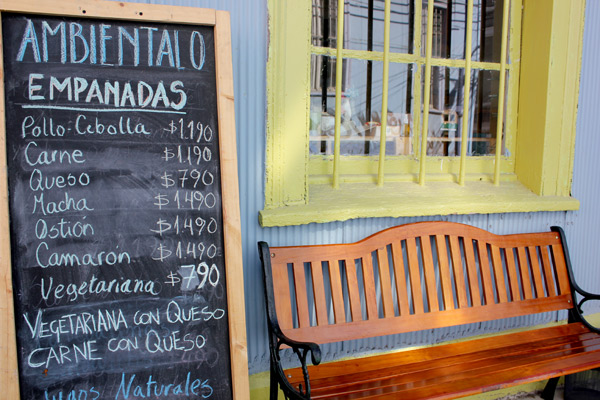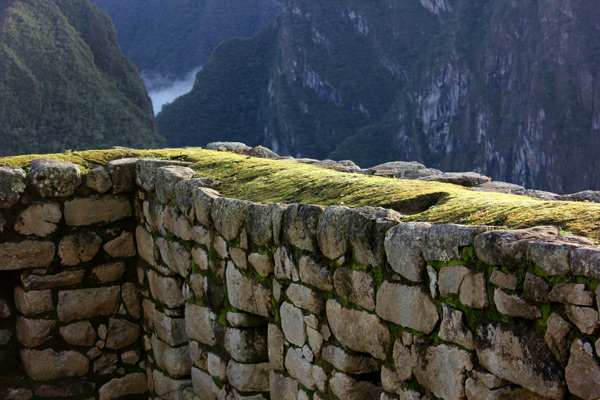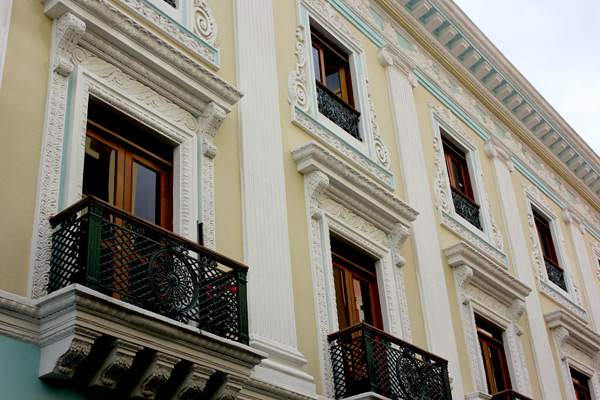 Grilled sweetbreads – Parilla La Cabrera, Buenos Aires

Medialunas (croissants) made with lard – various places, Buenos Aires
Cortados (coffee with milk) – various places, Buenos Aires
Whiskey and candied kumquat ice cream – Donna Blanca ice cream, Buenos Aires
Winery lunch – Pulmary winery, Mendoza (part of our biking wine tour day)
Red wine in general, but specifically the Pulmary Winery malbecs and cabernet sauvignons in Mendoza
Asado party – Lao Hostel, Mendoza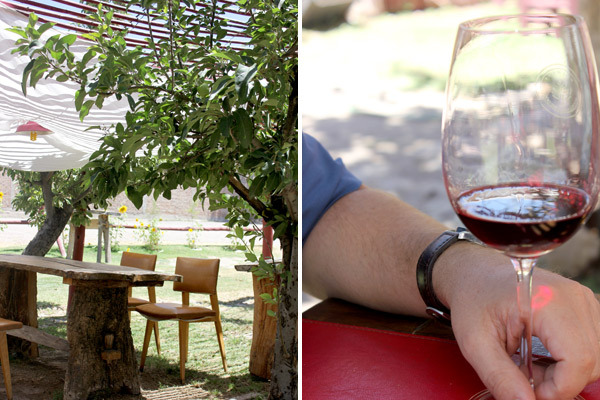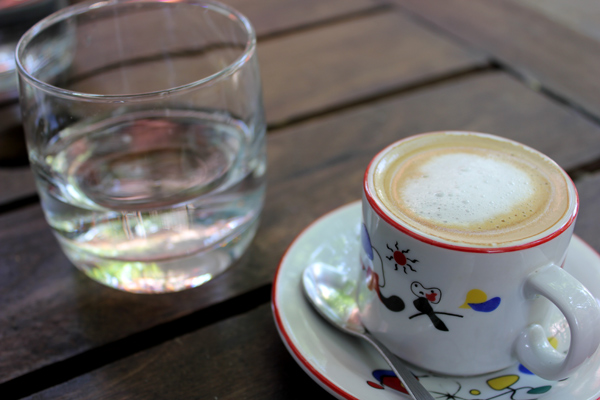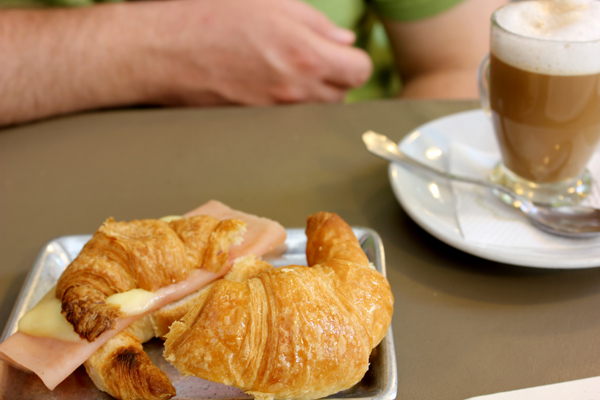 Chilean produce in general

Seafood stew and butter salmon – Pailas Blanca, Santiago

Coco ice cream with hard chocolate shell – Emporio La Rosa, Santiago
Mote con huesillo – various street carts, Santiago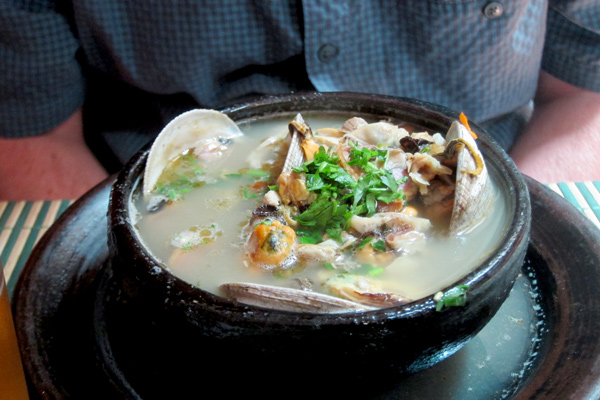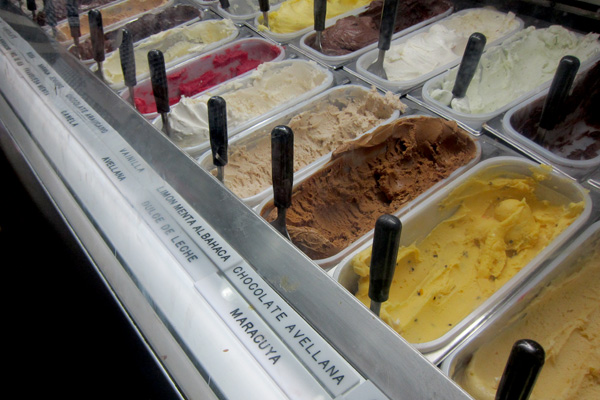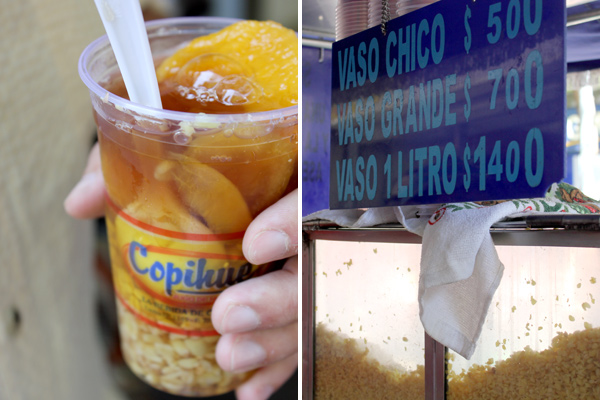 Ají de gallina and garlic soup with poached egg – restaurant name forgotten, Cusco

Rocoto relleno – stand at Sunday Pisac Market, Pisac
Chicha morada (purple corn drink) – various places across Peru (we had it mostly in Cusco)
Quinoa-crusted fried cuy – ChiCha, Cusco
Cooking class meal – Casa de Avila, Arequípa
Ceviche meal – El Cebillano, Arequípa
Picanteria meal, including roasted suckling pig and lamb stew – La Nueva Palomino, Arequípa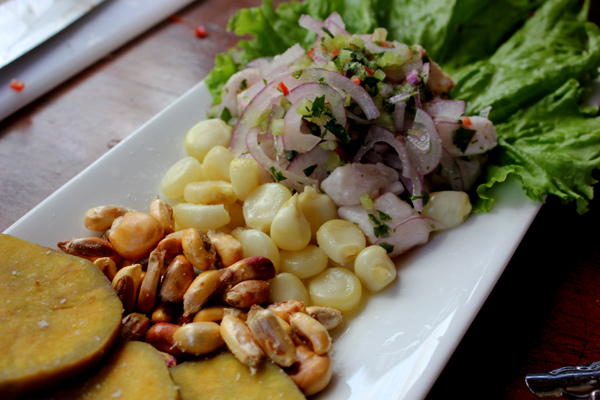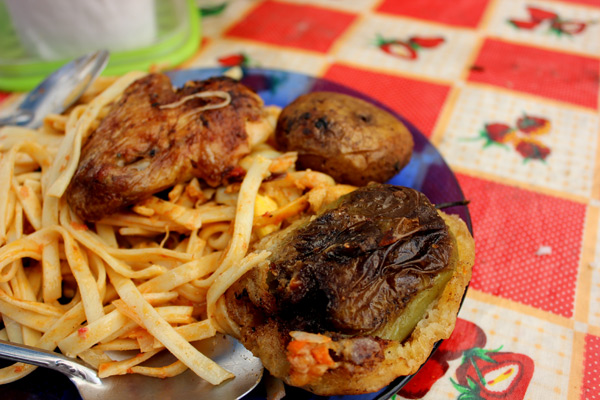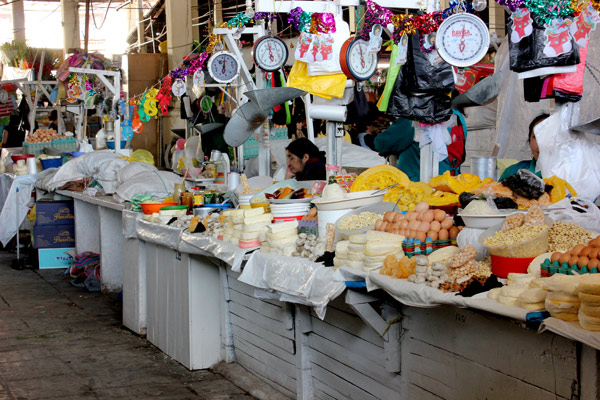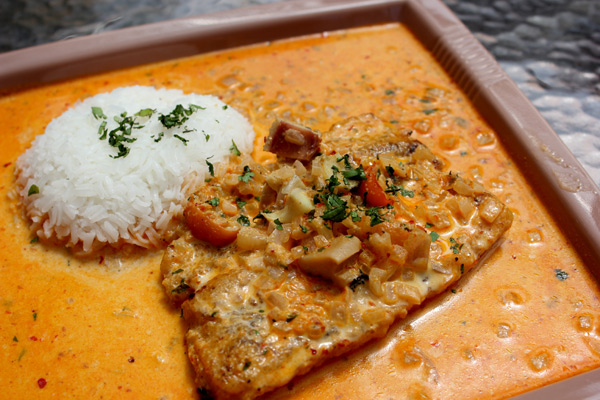 Tropical fruits, particularly mango and pineapple – various street stands and markets
Chicharron served with boiled corn and fried plantains – Mama Clorinda, Quito

Coco batido (smoothie) – various stands at Quito Central Market, Quito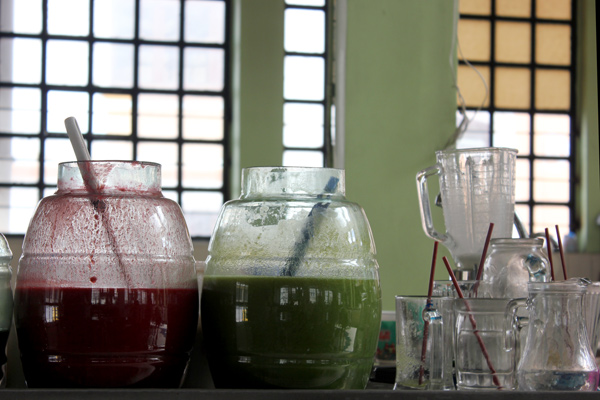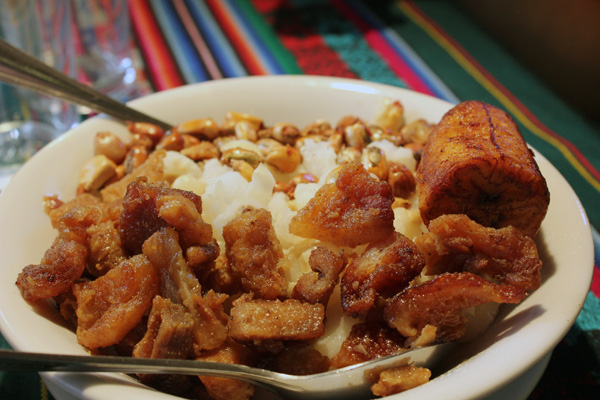 Mango and watermelon – street carts across Colombia
Potato-filled empanadas with peanut sauce – La Fresa, Popayan
Potato tamales with peanut sauce – various places, Popayan
Candied coconut – various street vendors, Popayan
Anything at Rincon del Lucy restaurant, Salento
Coffee – Finca Don Elias, outside of Salento
Stewed chicken with beans, rice, and plantains – various places, particularly good in Cartagena

Fried fish on the beach at Punta Arena – restaurant name forgotten (or it may not have had one, honestly), Cartagena

Pork ribs – El Bistro, Cartagena