A mid-year review
It struck me the other day that I haven't really been writing much lately. Here, or elsewhere. For the first four months or so of our travels I kept writing fairly often, but since we've been more aggressively abroad (as opposed to being in Canada or traipsing around the US), time has taken on kind of a different nature. It's a little hard to explain, since I'm used to fitting my daily life somewhere on a spectrum between "time filled up" and "time not filled up," either end of which manifests itself as "SO BUSY SO BUSY" or "SO LAZY SO LAZY," respectively. But now that spectrum doesn't really seem applicable, since I look back on the past few months and feel like it's been both busy and relaxed, two states of being that have always been fairly mutually exclusive  in my life. For the past four months, our time has been filled enough that I haven't had many chances to sit and write, though it's not like each day we have an agenda brimming with things to do and see. Most days we have a decent amount of downtime, but usually I can't bring myself to do anything more taxing than listening to music, staring out the window, reading a book, or just sitting around with a cold beer or a heavily limed gin and tonic and talking about what comes next, or not talking at all.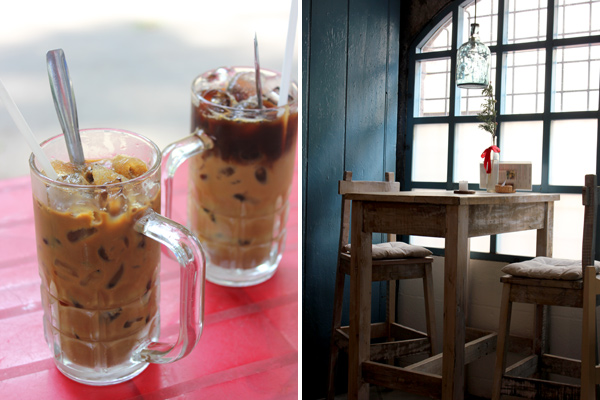 So on this site, you've mainly seen bulleted lists of things I've eaten and food-related observations I've made, and otherwise I've written pretty much only what was necessary for pitches and deadlines and such. In our four months abroad – four months of constant travel, staying places for three or four days at most – I've written about my thoughts and feelings and experiences only twice, in a journal that has otherwise turned into a depository for menu ideas and lists of things we've eaten and German language exercises and frustratingly scrawled tables of bus ticket prices and hostel addresses.
But, today I sit in my bed in a hotel room in Vietnam, anchored by a head cold that all the pho in the world does not seem to be able to cure, and I'm going to take the time to write some things down. I probably won't say much about food, but bear with me – this site will, eventually, return to the recipes and techniques and everything else it's always been. I promise. The past eight months, and the past four in particular, have brought along with them almost an entire journal's worth of ideas and inspiration, and there will be plenty to share once I'm reunited with my boxes of kitchen equipment and finally have a place to unpack them. I can't wait to get back into the kitchen, and planning for new projects and ideas have lately been what's gotten me through endless hours of bus trips and bus station waiting rooms. (And if you're relatively new to this blog, you might want to read these three posts – 1, 2, 3 – first. They talk more about our decision to take this year of travel and why we made it.)
I've managed to stage a mid-year review for this adventure only once. I'm a mid-year review sort of person, I can fully admit, and I've surprised even myself by only once creating a formal conversation about whether we've been meeting our objectives. We each had separate-but-similar sets of goals for taking this year of travel, and we agreed over plates of green peppercorn chicken stir-fry in Siem Reap that so far we felt like we were doing a pretty good job at meeting those goals. Some of them are pretty personal, but mostly they're of a vein you'd be familiar with if you've been reading over the last year – we wanted to take some time away from our normal lives to recalibrate a bit, with some space to think about the sort of life we wanted to recreate when we came back and re-settled. That's a bit vague, but pretty well encompasses what we were looking for in our lives to take this year-long leap of faith. I wanted a complete shake-up of my daily life and routines, with space and time to assess how I actually like to spend my time. I hoped this would not only help me to feel a little more satisfied and confident with how I live my life on both a daily and a long-term basis, but also to help elucidate what kind of work I'll want to do when we get back and to give me more focus and identity in whatever that is. I wanted to throw myself into unknown territory, to challenge my conceptions about what I could and couldn't do, and to test my own boundaries. And to really do all of this right I wanted private space, so that we could focus on ourselves and on each other without so many distractions (I say, as I write about it all on my public blog …). And more than anything else, I wanted everything to feel slower, so I could stop feeling like each day was a to-do list to get through just to move onto the next one.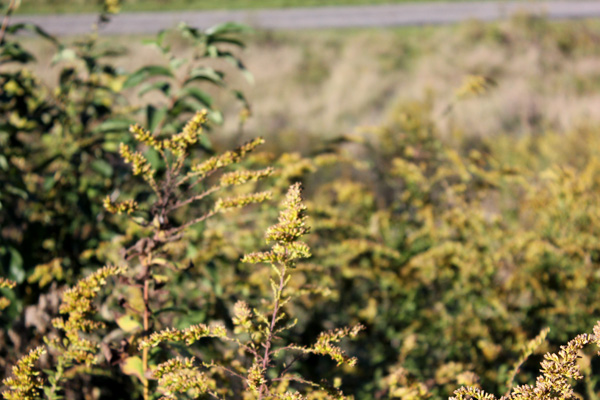 I would say all of that is going fairly well. The fact that I can't really tell if I'm busy or not is a pretty good sign, for starters. And I've certainly been challenged. The past eight months have been made up of a lot of really great things, but there have definitely been difficult minutes and hours and days. We've seen some amazing things, and some really difficult and heart-breaking things. There have been lunches spent convincing ourselves that we're not doing this all wrong, or that this wasn't a horrible idea for some reason or another (most of them financial), and dinners even on those same exact days that we've spent toasting ourselves and our decision to do this. But all of the difficulties and everything else have all been worth it, without a doubt.
I don't want to jinx it all by saying that things have significantly changed over the past eight months, and I'm not sure I'll even be able to tell if they've changed until after everything is all said and done, in any case. We do still have somewhere around five to six months to go before we have a home again, so I don't want to count my chickens before they hatch. But it does feel like things have been clarifying, even if it's in a way that's a little difficult to explain. I don't know if it's that I've gotten better at listening to myself or if I'm saying things more loudly or if I'm now just more aware of what it was I've wanted to say all along, but I definitely have been feeling some important tugs and drops. Oh, that's sort of a funny way to say it, but I'll try to explain – as time has gone on over these past months I've started feeling certain ideas and sentiments tugging at me, from little things like realizing that I really do love hiking (I just didn't like it in Southern California), or that thickly-brewed coffee with condensed milk is one of my absolute favorite things, to medium-sized things like a much more distinct idea for the business I'd like to start when we get back, to bigger, more significant things that go in the philosophy and personal ecology boxes. Likewise, there have been things of all of those levels of significance that have finally started comfortably dropping away, some of which I probably should have let go of a long time ago. Sometimes this takes the form of considering some past embarrassment, failure, or shortcoming that likes to tag along behind me and figuring out how to either accept it as a point of learning in my life or try to completely let it go. I guess it's all a part of being more confident in what I actually want and don't want out of life, which is exactly what I had hoped would happen. I can feel myself reacting differently to things, usually in ways that I always wished I had – the reactions that usually come to me hours after the fact are starting to become second-nature. I've been trying to avoid using the word priorities in all of this, because it seems a little trite, but it's kind of impossible to talk about all of this without saying that my priorities have been clarifying, shifting in minute little ways and in big ones.
And it's great to be feeling all of this at this time in particular, because we're starting to look at the end of this year with more specifics in mind. We're most of the way through the grad school application process, with just a few more programs to hear back from, and in just a few short weeks we'll be jetting around the US visiting campuses and vetting cities as potential new hometowns. It's very strange to think that in exactly one month we'll know where we'll be moving in August (or September), and that I'll soon be able to start seeking out new opportunities and partnerships for all the things I'm interested in doing once we're moved in and settled. After Decision Day we'll be visiting friends in a few places around the US, then heading to Vienna for five weeks, with short stays in Prague and Budapest on either side. Then, it's back to the US for the last month or two, hopefully to be filled with camping and backpacking and time with friends before we drag all of our belongings somewhere else. It's all very hard to imagine from this sickbed in Vietnam, as I daydream about the next banh mi to make its way into my mouth.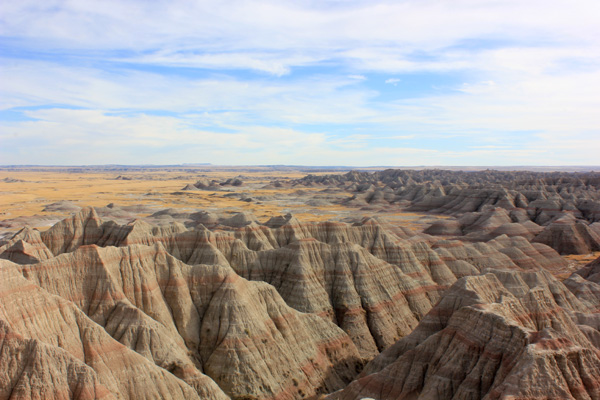 It feels a little strange to end this without really talking about food at all – well, I guess I did mention both pho and banh mi, both of which are important parts of my life these days – but thanks for being patient and letting me put it all out there for a minute or two. Go drink some bourbon for me, and eat a good muffin (a scone would suffice, if necessary), and sleep in your own bed. I could use all of those, right about now.