Spring cocktail: Honey Meyer lemon whiskey sour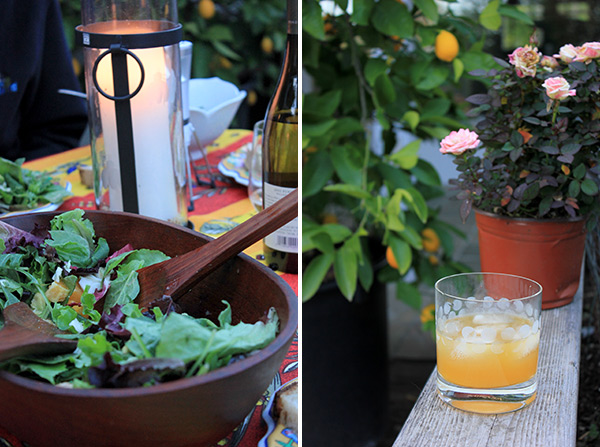 Oh boy. I have a lot catching up to do. I mean this mainly in terms of things to tell you, but I suppose it also applies to life in general, at the moment. We've been away from normal life for a long time, and that means we generally always have a lot of catching up to do.
First, the big news – we decided that we're moving to Madison, Wisconsin at the end of the summer (!!!), where Brett will start his PhD program (at UW-Madison). We're both really happy and very much looking forward to getting back to a sort of normal, stable, stationary life again (we're not ready for it quite yet, but a few months from now sounds perfect). During our short visit to Madison earlier this month we found a cozy, homey flat to rent, and along with plenty of room for guests it has a huge screened-in front porch and a big colorful kitchen. I'm particularly excited about having the space and the stability to work on projects I've been wanting to do for a long time – like home-brewing, and canning, and making cheese, and setting up the smoker I got for my birthday this past fall. We always knew we'd be leaving Claremont at some point, so for the last two years or so we were there we avoided setting up some of these more labor- and time-intensive projects that would require new equipment and space. But now we have the perfect space to do it, and things like canning will make a lot more sense when we're living somewhere with actual seasons, somewhere we won't be able to access most produce throughout the year.
So – you can look forward to lots of posts about adapting to life in the Midwest and settling into our new home.
Second, some other news – well, not news really, but more of a travel update. We just returned from a crazy three-week trip around the country, starting with school visits and ending with five days each in New York City and New Orleans. I was feeling a little under the weather for both of those visits, but we still had a great time – lots of exploring the cities on food, eating good food and drinking good drinks, and spending time with good friends we don't get to see very often. It was a perfect way to celebrate having made our decision. Next week we leave for our stint in Central Europe – one week in the Czech Republic, five weeks in Vienna, and one final week in Budapest. That five weeks in Vienna will be by far the longest we've spent anywhere since July (our current record is six nights in one place since we left in early July, which is nuts), and we're looking forward to relaxing and cooking and exploring the city at a more leisurely pace.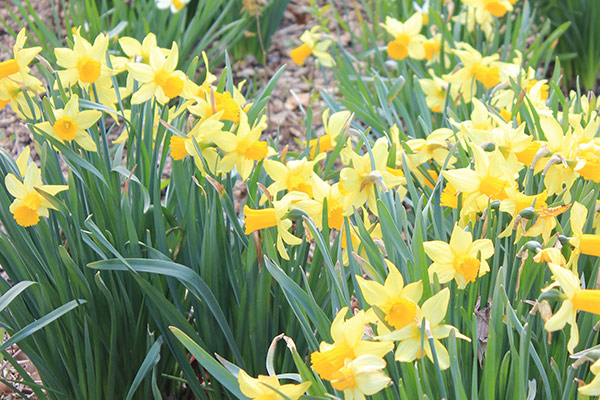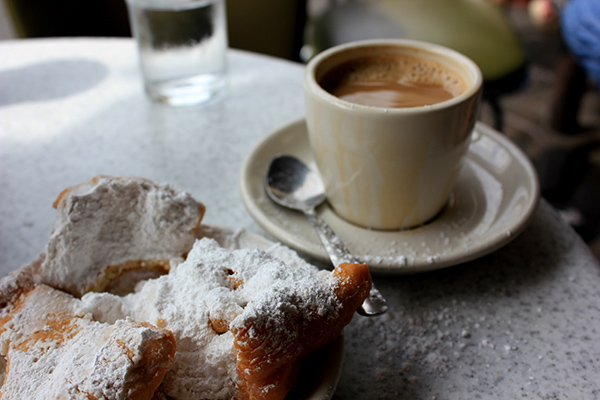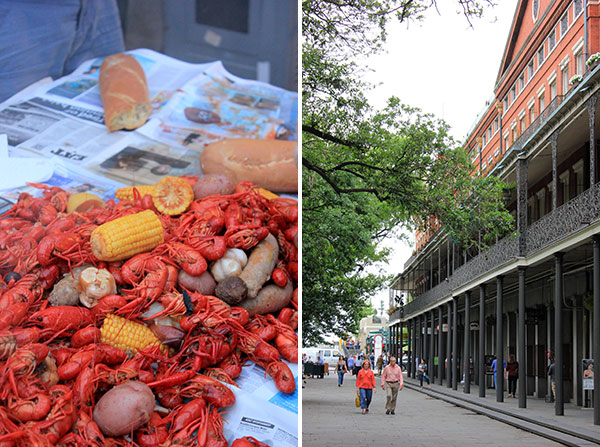 Third, one of my projects over the next couple of months will be cleaning up this site a little, including adding some new features. So I'm sorry if things seem a little weird around here for a while (like this funky/aggravating issue of old posts being published on RSS feeds … it seems to happen whenever I'm making changes to the site, so unfortunately that might be happening more in the near future). One of those things will be updating old posts with new photos and recipe tips, which I'm actually really looking forward to. There's a lot of great recipes back in the archives, but the posts generally have terrible photos and could use a little sprucing up.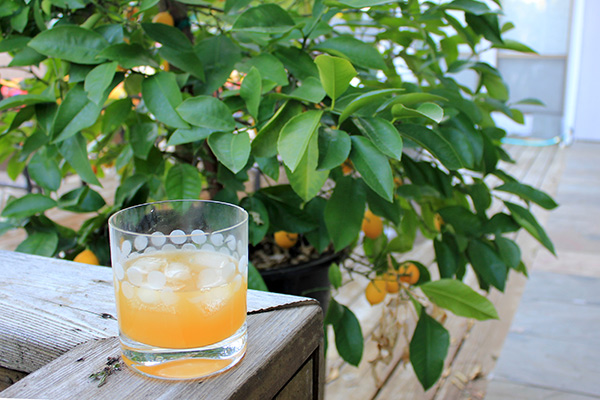 But now, onto the more important – way more important – stuff. Cocktails. We're in Portland at the moment, staying with an aunt and uncle, and those aunt and uncle have a beautiful Meyer lemon tree hanging heavy with fruit at the moment. So to start off last night's family dinner, Brett and I whipped up a quick, fresh, ridiculously easy version of a whiskey sour, nothing but Meyer lemon juice, orange juice, honey, and bourbon. It was tart and sweet and delicious, a perfect reminder of spring.
Honey-Meyer lemon whiskey sour

Makes 1, easily scalable

1 1/2 ounces bourbon
1/2 ounce Meyer lemon juice
1/2 ounce orange juice (preferably freshly squeezed)
1/2 tsp. honey (or more to taste)

– Stir or shake together all ingredients. If shaking, strain into a cocktail glass over ice. If stirring, mix everything together before adding ice, or else it will be more difficult to dissolve the honey.