Gin gin mules on the porch
Today it's a little difficult to look at these photos I took last week, since on both Monday and Tuesday mornings this week we woke up to a layer of snow on the ground. On Tuesday, it didn't even melt before the day was over. It was a harsh reminder of how unsure we should be about the season ahead of us. But we wait, patiently, knowing that nothing is certain, trying to keep the faith that days will come again when everything will look like this: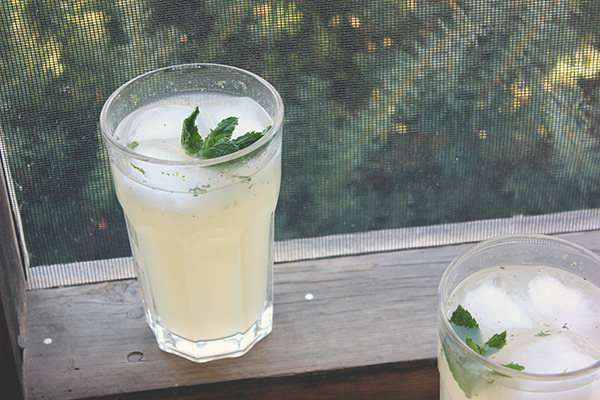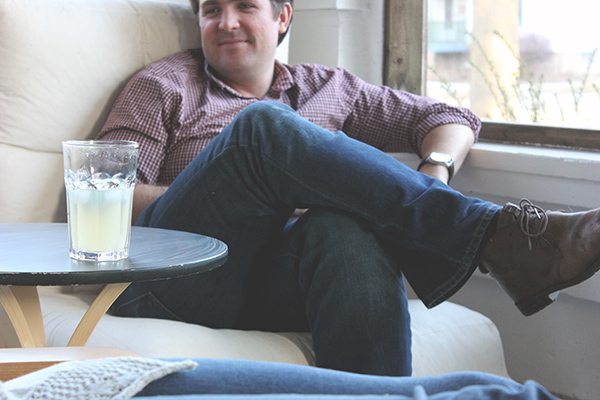 I'm not sure why I'd never made a gin gin mule before. Gin, mint, and ginger beer smoothed together with lime, a mutual friend of all. Like a cross between a mojito and a moscow mule, with the botanical, herby profile of gin to round out the flavors. Perfect for the porch.
On this particular evening, the planets had aligned – a packet of fresh mint leftover from garnishing that evening's banh xeo, a particularly lovely new gin acquisition, and a stash of WiscoPop Ginger Brew. I made this batch not as strong as I could have, since I knew we'd be taking a long pause in the dinner making process to head out onto the porch, but this drink could easily be made stronger, in a lowball style, with less ginger beer. A stronger cocktail for times when you're really ready to turn that corner, confident of the season ahead to keep you drinking cocktails on the porch.
We'll get there.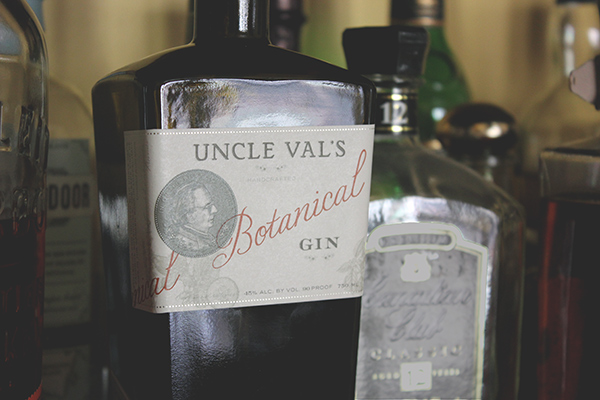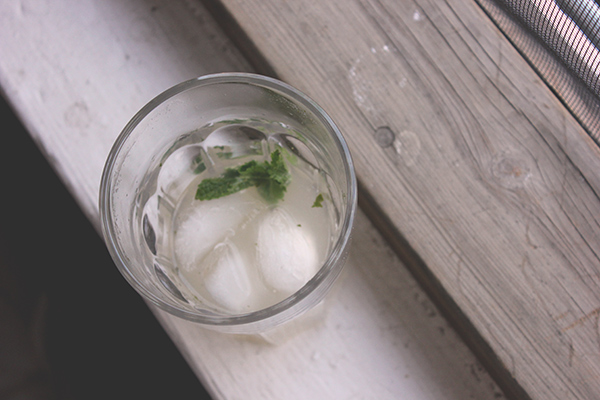 One more thing – if you haven't already seen, I'm offering a series of casual weeknight dinner classes this May and June. Each class is inexpensive and will be a fun, small-group experience covering a few different cuisines and techniques, packed with hands-on instruction and delicious recipes to take home. If you or someone you know in Madison is interested, sign up today! See more info here.
Gin Gin Mule

Makes 1, easily scalable

3-4 large mint leaves, plus sprigs for optional garnish
1 pinch sugar
1 1/2 oz. gin, the more floral and botanical the better
3/4 oz. lime juice
Ginger beer – somewhere between 2 oz. and 8 oz., depending on how strong you want the drink
Ice

– Muddle mint and sugar in the bottom of a cocktail shaker. Fill it halfway with ice cubes.

– Add gin and lime and shake.


– Strain, top, and serve Strain the shaken mixture into highball glasses with ice. Fill with ginger beer and garnish with a mint sprig, if desired.

Making ahead: Mint, sugar, gin, and lime can be combined and chilled for up to 12 hours in a loosely closed container. Shake with ice, strain, and add ginger beer when ready to serve. The entire mixture, including ginger beer, can be mixed in a pitcher instead of shaken and served to a crowd. The muddled lime leaves will stay intact in the drink (like in a mojito), unless strained or picked out.