Spicy black bean burgers (All Whisked Up swap)
We're six weeks into this crazy adventure with little Aldo and have yet to do much in the way of real cooking (or, to be honest, it's me who has yet to be cooking much – Brett's doing a great job of keeping me fed!). So I'm glad I decided to participate in Whisk's first recipe swap, which encouraged me to pick out and make something new from one of our other member sites. It's particularly good I picked the recipe I did, since a bit of a rough patch for baby means I'm on a partial elimination diet while we figure out what's causing his problems, and this one worked for my current dietary restrictions (no dairy, avoiding soy).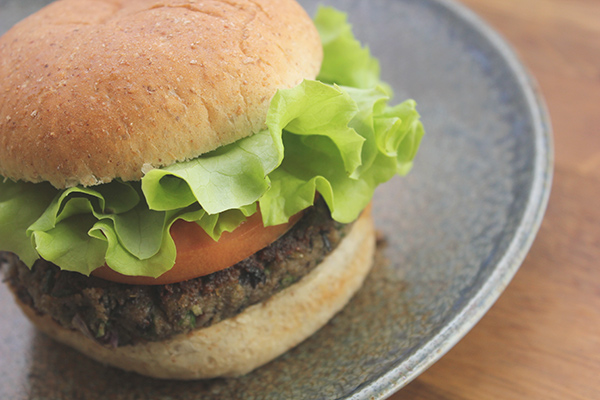 I was matched to Whisk member Tattooed Foodie, a site out of Eau Claire by "moderately tattooed food enthusiast" Kyle Lato. She has a great selection of straightforward comfort food – like spicy turkey beer chili, one pan chicken and couscous, skillet breakfast pizza (such a great idea), and caramel apple cheesecake bars (which is initially what I picked but it's good I switched to these excellent black bean burgers, since I unexpectedly had to cut out dairy). I chose to make Kylie's spicy black bean burgers, which made two great weeknight dinners for us. I've been looking for a good vegetarian burger patty for a long time, as well as something else to do with the big pots of beans we regularly make (this is actually a huge benefit – we often make large quantities of beans, but pairing them with rice or simply eating them with bread and salad can get a little boring). It's a particularly good recipe to tweak with whatever spices, herbs, and other flavoring elements you might have around the house, especially if you cook the beans from dried (more on that in the recipe below).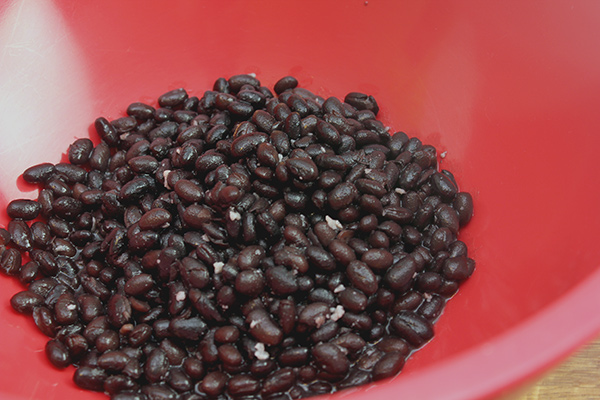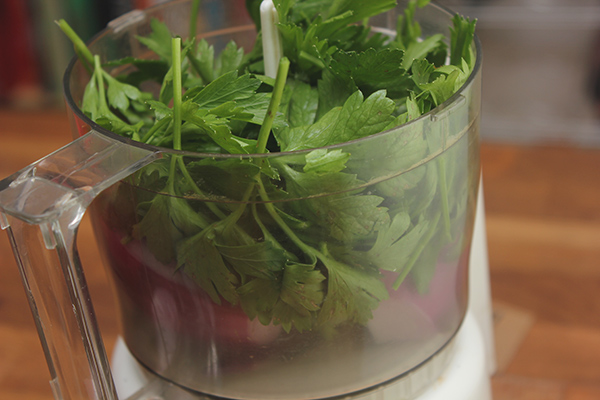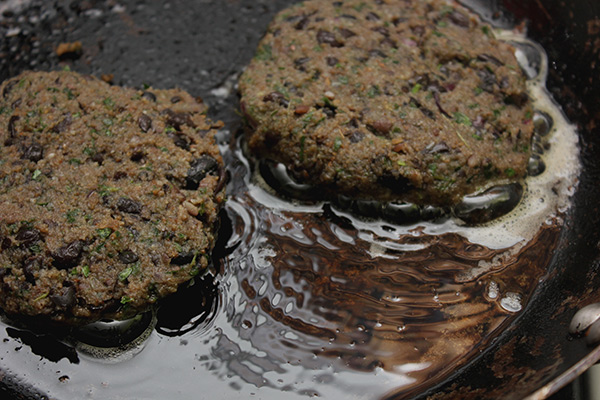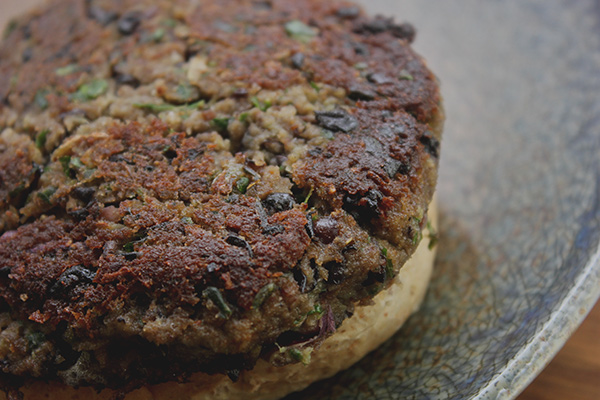 To that end – think about various combinations of herbs and spices. For instance, you could easily give these more of a Mexican flavor by using cilantro and oregano instead of parsley, adding a bit of canned chipotle in adobo, and switching out the smoked paprika for a bit of coriander (if using canned chipotle, you probably want to omit/reduce the cayenne).
I made a few minor changes to the recipe – mostly a tweak in spices, since I don't regularly have the chipotle powder originally called for. Smoked paprika brings in the smoked quality of chipotles, while chili powder and cayenne bring some heat (and can easily be adjusted to your preferred level of spice).
Spicy black bean burgers

Adapted from Tattooed Foodie

Makes 4 burgers

1 1/2 cups cooked black beans OR 1 can black beans, drained but not rinsed
1/2 red onion
1 large or 2 small cloves garlic
Handful Italian parsley
1/2 cup bread crumbs, plus more if necessary to hold patties together
1 egg
1 tsp. cumin, preferably ground from freshly toasted whole seeds
1/2 tsp. smoked paprika (optional – brings in a smoky flavor but isn't necessary)
1/2 tsp. chili powder
Pinch of cayenne
1 tsp. salt
Olive oil or other cooking oil for cooking patties
Buns, condiments, and other things you'd like to serve with the burgers

Note about beans: Using cooked dried beans here provides an opportunity to significantly increase flavor, since you can add salt and flavoring elements when cooking the beans. I wrote a guide to cooking dried beans for my friends over at The Kitchen Gallery – see that here. When I made this recipe, I included onion, garlic, salt, and lard in cooking the beans. (And yes, I know that makes this particular batch of these burgers not vegetarian.)

– Make bean base With black beans in a medium or large bowl, mash until mostly a paste with some larger bean pieces. I used a cocktail muddler to do this – a potato masher, the bottom of a sturdy drinking glass, or anything you can mash with will work well. Meanwhile process the onion, garlic, and parsley in a food processor or powerful blender until fairly well processed. If you don't have either of these tools, you can grate the onion on a cheese grater and very finely chop the garlic and parsley. Mix the onion mixture into the beans.

– Add thickening agents Mix the breadcrumbs and egg into the mixture – these are necessary for the patties to hold together and stay together while cooking.

– Add spices Add the cumin, paprika, chili powder, cayenne, and salt to the mixture and mix well to distribute spices.

– Form and cook patties Heat a large skillet over medium heat and add enough olive or other cooking oil to coat the bottom of the pan. Form patties with your hands, adding more breadcrumbs if necessary if the mixture really isn't holding together. Remember that these patties won't shrink like meat patties, so make them the size you want in the end. Place formed patties in the pan and cook until dark brown and crisp on the edges, about 3 minutes per side. Remove patties from the pan when done and serve as desired.

Storage/making ahead: The patty mix can be prepared up to 1 day ahead and stored in the refrigerator.
Loading InLinkz ...